My Journey Mobile App Aims to Make Migrant Work Safer for Cambodia Women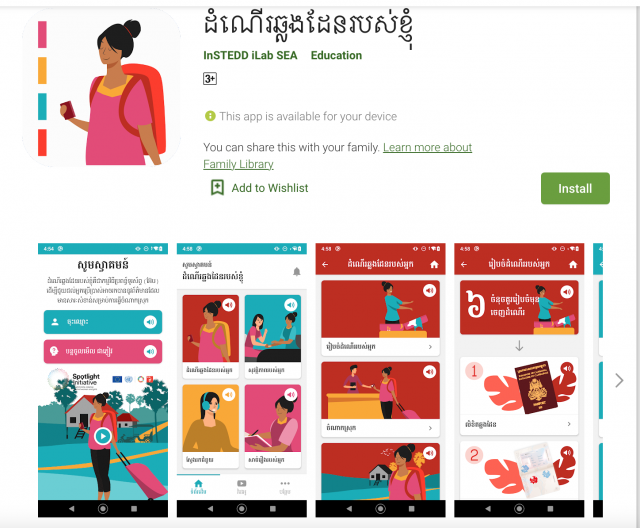 Launched by UN Women and the International Labour Organisation in Cambodia, My Journey Mobile App provides information for women migrant workers and seeks to solidify their rights
PHNOM PENH--The International Labour Organisation (ILO) and UN Women on Dec. 19 launched an app in Cambodia aimed at ensuring the safety and protection of rights for Cambodian women working abroad by helping them to access essential information and services.
My Journey Mobile App is designed to provide access to essential, reliable, and practical information and services freely to Cambodian women migrant workers so that they can understand the rights and services that they're entitled to while working in foreign countries.
"One of the things that we know about migrant workers is that they can risk being isolated in the country that they go to," said Sarah Knibbs, officer-in-charge at the UN Women Regional Office for Asia and the Pacific. "They may feel quite cut off from services and information in the country where they're working."
Over the course of the COVID-19 pandemic, the plight of migrant workers has been underscored by a lack of information and many Cambodians have reported being unable to access healthcare or social assistance while working abroad.
The app provides women with information to help them make informed decisions when working abroad and Knibbs said it's crucial to acknowledge their work and buoy up their decision making.
"These women make an enormous contribution to their families, communities, and the economy," she said. "It is very important to make sure we recognize the value of these women and their work and the courage of the choice they make as well."
The My Journey Mobile App is developed to be user-friendly, universally accessible and has been designed with users of all literacy levels in mind. The information is available in a range of mediums, including video, animation and audio.
According to the ILO and UN Women, mobility for women working abroad isn't just about passports and visas, so the My Journey Mobile App utilized experiences of Cambodian women migrant workers to help inform future workers.
Khun Sophea, a national program coordinator for the joint ILO-UN Women Safe and Fair Program in Cambodia, said it is not safe migration if migrants are subject to intimate partner violence, lack control over their finances, or a lack of sexual consent, even if they have all of the necessary documents to travel and work in a foreign country.
"So, the app reflects this, and we have added information about sexual reproductive health, sexual harassment, and links to services too," she said.
With travel restrictions easing up around the world, Sophea said that the amount of people migrating for work is predicted to increase, which will include migrant workers who returned to Cambodia due to the COVID-19 pandemic as well as new migrant workers. Sophea said she hopes the app will assist them in their journey and document preparation, especially as travel restrictions to typical destinations of Cambodian migrant workers have reopened for foreign visitors.
"So, we hope that the information and links available on the My Journey Mobile App can support those women who are thinking of migrating, to help them make their journey safer," she said.
Yim Sreysophean, a returned migrant worker, said the My Journey Mobile App is useful as it contains the contact of the institutes, embassy, and NGOs working with migrant workers. She said she could seek assistance or advice by watching the videos or contacting experts listed in the app.
"We have the right to ask for help. I would like to urge the women migrant workers to not be afraid anymore and download the app to seek information on how to migrant safely," she said.
Sreysopheak added that the app has made her more aware of her rights along with when and how to exercise them. For example, she now knows who to ask for assistance when employers try to make her work extra hours without paying sufficient wages or use violence against her and other workers.
According to labor rights group CENTRAL, between 1.8 million and 2 million documented and undocumented migrant workers from Cambodia are working in various industries in Thailand, but the International Organization for Migration in Cambodia reported that nearly 240,000 migrant workers have returned since March 2020 due to the COVID-19 pandemic.
Another returned worker, Long Leap, said she had worked in Thailand for eight months without getting access to support or essential information.
"I went to work in Thailand for eight months, and it was very hard. I can't speak the Thai language and I have no idea how to find support if I need help. I always feel unsafe," said Long Leap. "I would recommend my friends to use it, of course! Because this app will help them to travel safely."
She said the app is very easy to use, the information is detailed but simple to understand, and some migrant workers who can't read can use the audio function.
Sim Sophorn, a returned migrant worker, said, "If I have any troubles, I can contact through the app to ask for support and ideas about what should I do."
My Journey is available free to download through the Google Play store.
Related Articles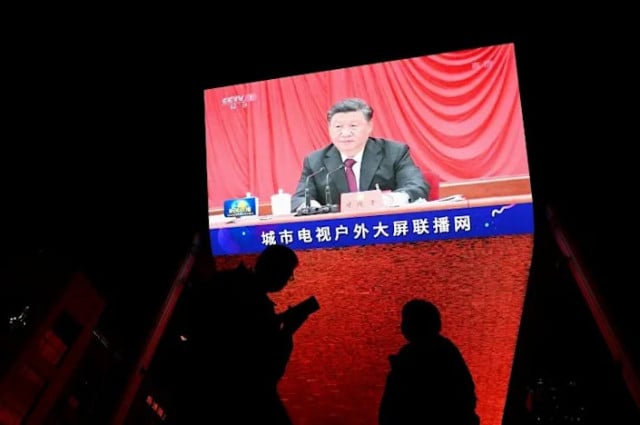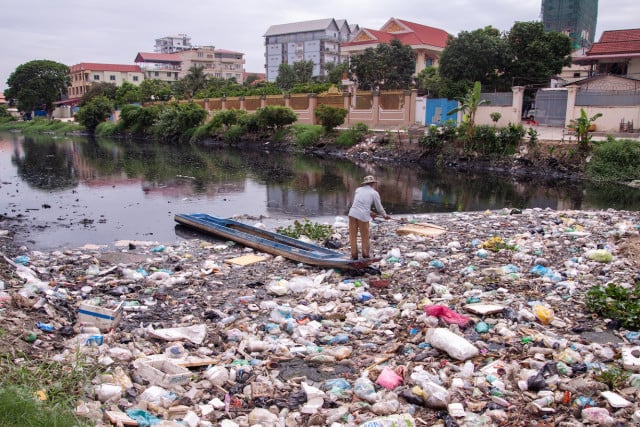 November 23, 2021 11:50 AM