NOCC Urges Sports Federations to Host International Competitions Prior to SEA Games
PHNOM PENH – The National Olympic Committee of Cambodia (NOCC) is pushing for Cambodia to host more international sports competitions in preparation for the 2023 Southeast Asian Games (SEA Games).
Vath Chamroeun, secretary general of NOCC and the Cambodia SEA Games Organising Committee (CAMSOC) said during a meeting in Phnom Penh that many sports federations still lack experience in hosting such competitions and fear they will not be ready to receive athletes from other countries for the regional contest.
The meeting, which was held on Sept. 1, mostly aimed to review the preparations of the 39 Cambodian sports federations, while the 2023 SEA Games are approaching. The regional multi-sports competition will be held in the country in May 2023.
Chamroeun stressed that sports federations should host an international competition in the coming eight months, as a rehearsal for next year. Nevertheless, he didn't give any detail on what kind of major events he was referring to.
"As the host, the technical officials of each federation should be well-versed on what to do, what equipment is needed, how to efficiently manage an international competition, among other things," he pointed out.
"The more competitions we host now, the better for us and for each sports federation," he emphasized.
While some federations lack experience in hosting delegations from several countries, others don't. The Cambodia Karate Federation (CKF), Cambodia Vovinam Federation (CVF), Federation of Boules and Petanque of Cambodia (FBPC), Football Federation of Cambodia (FFC), Cambodia ITF Taekwondo Federation (CITF), Khmer Swimming Federation (KSF) and Cambodian Taekwondo Federation (CTF) are among the organizations that have hosted an international competition in the last few years.
In February 2022, the FFC hosted the ASEAN Football Confederation (AFC) U-23 Championship 2022. The tournament featured the national football teams of Brunei, Laos, Timor-Leste, Malaysia, the Philippines, Singapore, Thailand, and Vietnam.
A month later, the CKF hosted the 9th Southeast Asia Karate Federation (SEAKF) Championship a month later, which drew participants from eight of the 10 ASEAN member states.
In 2019, FBPC hosted the 17th World Women's and Junior Petanque Championships, where 44 countries from Asia, South America, Africa, Europe, and North America battled for supremacy.
The Khmer Swimming Federation also hosted the 43rd Southeast Asian Age Group Swimming Championships that same year.
"If you look at them, they are better prepared for the SEA Games because of their experience and what they have learned from holding and hosting such competitions in the past," Chamroeun stressed.
The NOCC top official said there is still ample time for these federations to rectify the situation. "We still have about eight months left," he pointed out.
The next SEA Games is going to be held in Cambodia from May 5 to 16, 2023.
Related Articles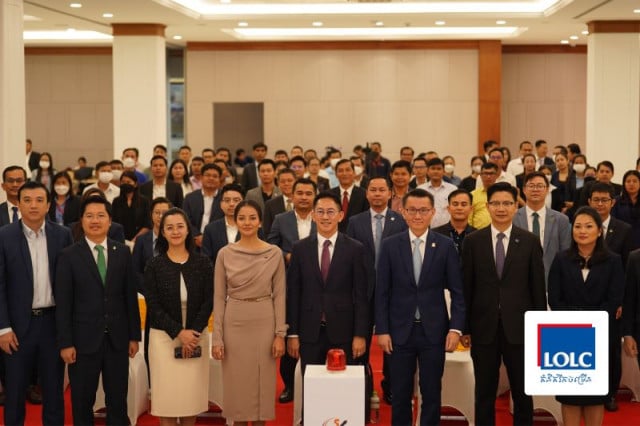 September 28, 2023 7:30 PM