Official Results for the 2023 Elections: CPP 120 seats and FUNCINPEC 5 Seats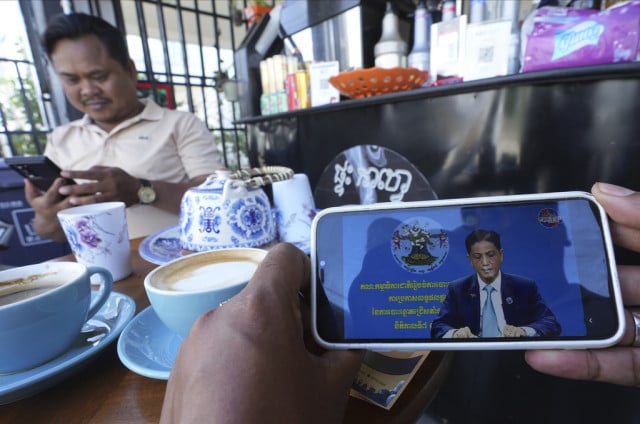 PHNOM PENH — The National Election Committee (NEC) on Aug. 5 officially released the final results of the national elections held on July 23, confirming that, for the 7th Mandate of the National Assembly, the Cambodian People's Party (CPP) will hold 120 seats and the FUNCINPEC five seats.
According to the NEC, the CPP received 6,398,311 votes while the FUNCINPEC party obtained 716,490 votes. Among the 7,774,276 votes cast, 440,154 were declared invalid.
Following the NEC's report, the CPP issued a statement to the effect that the party was accepting the official results of the elections indicating that the CPP had obtained 82.3 percent of the votes.
"The Cambodian People's Party would like to express its deepest respect and gratitude to our compatriots," the statement read. "The Cambodian People's Party would like to thank the national observers from the parties, associations, non-governmental organizations and other social circles, and the international observers."
The FUNCINPEC party led by Prince Norodom Chakravuth also issued a statement on Aug. 5, accepting the official results of the elections and expressing its gratitude to the voters who showed support for the party.
"FUNCINPEC would like to reaffirm its firm position to the people and the public that the party will use the votes gained from this support to serve and protect the national interest, especially the concerns of the people," the statement read.
The July 23 election was strongly criticized by western countries as neither free nor fair and disconcerted the UN experts.
Although his party was reelected for another term, Prime Minister Hun Sen will step down from his position as head of the government on Aug. 22 after 14,099 days leading the government with Hun Manet, his eldest son, succeeding him.
Related Articles