Oil jumps as Iran claims downed US spy drone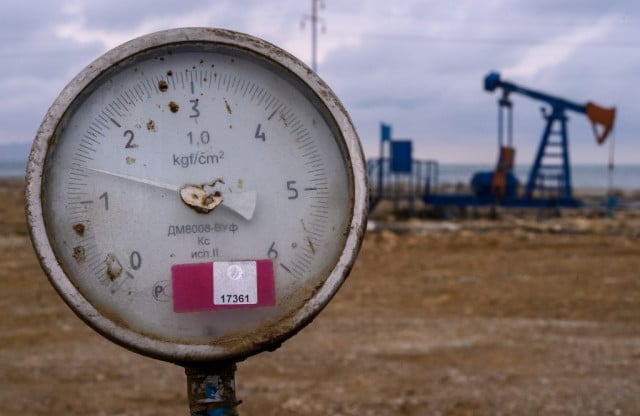 Agence France-Presse
June 20, 2019 11:50 AM
London, United Kingdom | World oil prices rebounded strongly Thursday after Iran said it shot down a US spy drone near the Strait of Hormuz, a major choke point for world crude shipments.

Oil also won solid support, in tandem with global stock markets, from the US Federal Reserve signalling it could soon cut interest rates, while the dollar and US Treasury yields fell.
London equities forged higher ahead of a Bank of England interest rate decision due at 1100 GMT. Borrowing costs are expected to remain at 0.75 percent despite persistent Brexit turmoil.
Iran's Revolutionary Guard said Thursday it had shot down a US "spy drone" which violated Iranian airspace near the Strait of Hormuz, in the latest incident to stoke tension in the area. There was no immediate reaction from the United States.
The US-manufactured Global Hawk surveillance drone was hit with a missile after "violating Iranian air space" over the waters of Hormozgan province, the Guard said.
"Oil spiked higher on reports that a US drone was shot down by Iran," said analyst Neil Wilson at trading site Markets.com.
"This will only stoke tensions in the region and produce short-term support for oil prices."
In late morning deals, London's Brent North Sea crude oil for August delivery won $1.49, or 2.4 percent, to $63.31 per barrel.
New York's West Texas Intermediate for July also added $1.49, or 2.8 percent, to $55.25.
Crude had ended slightly down Wednesday despite official data showing a drop in US inventories -- indicating a pick-up in demand -- and news that OPEC and other producers led by Russia had agreed a date to discuss further caps.
- Worsening tensions -
The drone incident comes amid worsening tensions between Iran and the United States.
The US has accused Iran of being behind a series of operations against oil tankers in highly sensitive Gulf waters, including two tanker attacks in the Gulf of Oman last week.
However, Tehran has denied involvement and instead suggested Washington could be the author of the attacks, using the operation to justify force against Iran.
"We know that geopolitical tensions in the region are worsening and raise supply-side concerns in terms of short-term outages," said analyst Wilson.
"But with OPEC already curbing output and US production at a record high, we still think the market is far less susceptible to a shock than in years gone by."
Traders were also jolted Thursday by news that a Yemeni rebel strike targeted a desalination plant in the southwestern Saudi province of Jizan, a Riyadh-led military coalition fighting the rebels said.
- Fed spurs markets higher -
Global equities were meanwhile spurred higher after the Federal Reserve boss Jerome Powell on Wednesday said officials felt the case for a rate reduction had "strengthened", citing the trade standoff with China and weak inflation, adding it would "act as appropriate" to support growth.
The bank also dropped the word "patient" in describing its assessment of economic data, fuelling speculation of a reduction as soon as July.
The prospect of lower borrowing costs lifted equity markets on Wall Street, while the yield on US Treasuries fell below two percent for the first time since 2016 -- having been above three percent in November.
The dollar was meanwhile down against the euro, which has come under pressure since the European Central Bank on Tuesday hinted at rate cuts of its own.
- Key figures around 1030 GMT -
Brent North Sea oil: UP $1.49 at $63.31 per barrel
West Texas Intermediate: UP $1.49 at $55.25 per barrel
London - FTSE 100: UP 0.5 percent at 7,436.91 points
Frankfurt - DAX 30: UP 1.0 percent at 12,428.65
Paris - CAC 40: UP 0.8 percent at 5,560.89
EURO STOXX 50: UP 0.8 percent at 3,483.79
Tokyo - Nikkei 225: UP 0.6 percent at 21,462.86 (close)
Hong Kong - Hang Seng: UP 1.3 percent at 28,550.43 (close)
Shanghai - Composite: UP 2.4 percent at 2,987.12 (close)
New York - Dow: UP 0.2 percent at 26,504.00 (close)
Euro/dollar: UP at $1.1303 from $1.1226 at 2100 GMT
Pound/dollar: UP at $1.2716 from $1.2639
Dollar/yen: DOWN at 107.82 yen from 108.10 yen
© Agence France-Presse
Related Articles
February 24, 2023 7:31 AM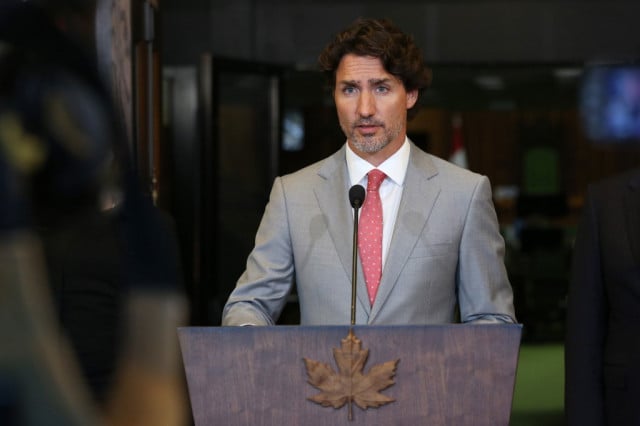 October 14, 2020 10:37 AM