Personalized License Plates Generates $6 million in Nine Months for the Cambodian Government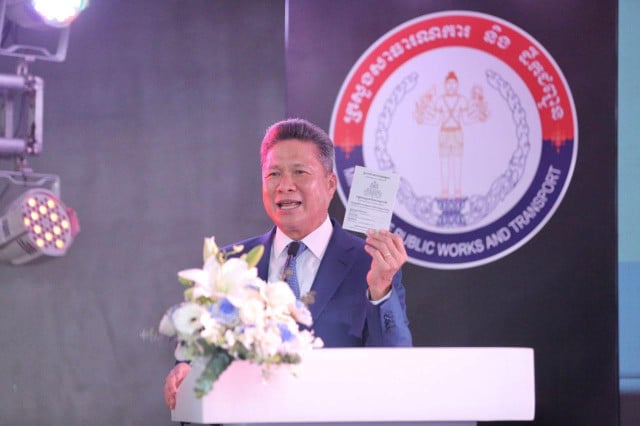 Phoung Vantha
October 1, 2020 7:12 AM
And as a new service, international driver's permits are now being issued by the authorities
PHNOM PENH— The Ministry of Public Works and Transport has brought in this year more than $6 million in revenues through the sale of personalized vehicle license plates.
Speaking on Sept. 30 during the inauguration ceremony of the Center for Registration, Transfer of Ownership, and Exchange of Driver's License at the Chip Mong Noro Mall In Phnom Penh, Minister of Public Works and Transport Sun Chanthol said that, from January through September, the ministry has sold more than 2,000 personalized vehicle plates, collecting over $6 million.
The number of license plates sold have shown that offering personalized license plates meets the needs of car users and, in the process, generates revenues that will help support the national economy, he said.
In addition to the introduction of personalized license plates, the ministry is now making international driver's license available in the country, Chanthol said. "Today is the first day that we [Cambodia] start issuing international driver's licenses, which you [can use to] drive all over the world, in 99 countries starting today [Sept. 30]," he said.
International driver's licenses are available by car types, cost 250,000 riels (around $61), and are valid for one year, Chanthol said.
People can apply for an international driver's license or exchange their current one for an international driver's license at the ministry's driver's license offices, he added.
Related Articles