Philippines confirms 1st case of African swine fever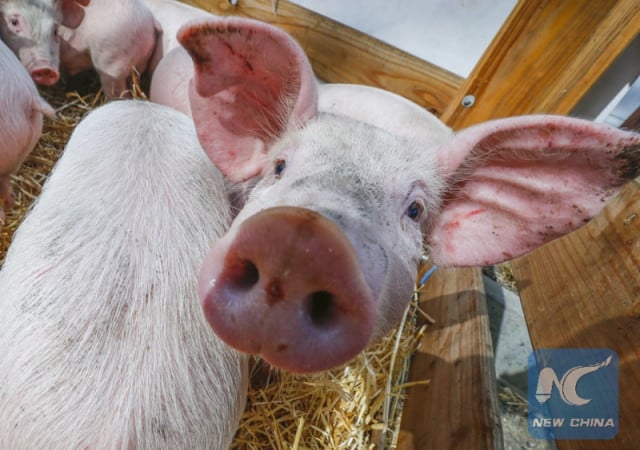 Xinhua
September 9, 2019 3:29 AM
MANILA -- The Philippines confirmed on Monday the first case of African swine fever (ASF) in the country.

The country's Acting Agriculture Secretary William Dar said in a news conference that the ASF virus caused the deaths of a substantial number of hogs in the Philippines last month.
Dar confirmed on Aug. 19 that an undetermined number of hogs have been culled to contain the "suspected animal disease." He said the confirmed cases were found in Rizal province, just outside of Metro Manila.
Since last year, the Philippines has imposed the temporary ban on the importation, distribution, and sale of processed pork products from 20 countries and regions affected by the deadly African swine fever virus.
African swine fever is a highly contagious hemorrhagic fever in pigs caused by a virus and can be spread via fomites and uncooked pig products. The disease has up to 100 percent mortality rates.
​
Related Articles