Phnom Penh Crown Lifts Cambodia Super Cup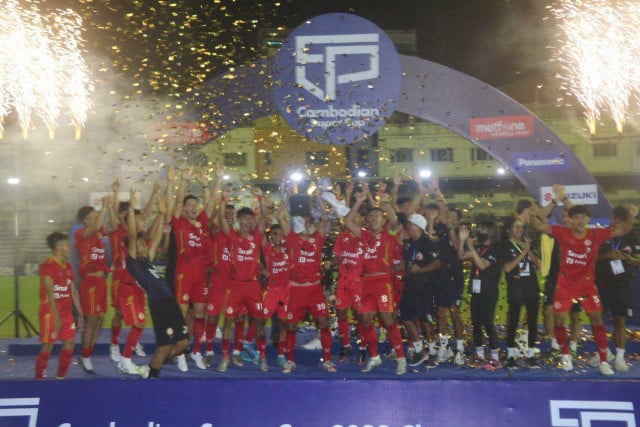 The reigning Cambodia Premier League team have done it again

PHNOM PENH--Reigning Cambodia Premier League (CPL) champions Phnom Penh Crown FC defeated Hun Sen Cup Holders Visakha FC 2-1 on the evening of March 1 at the Tiffy Army Stadium to lift the Cambodia Super Cup.
The Cambodia Super Cup rounds off the 2022 season by putting together the league champions against the Hun Sen Cup champions.
Fareed Sadat in the 15th and 37th minute scored a brace to put the CPL champions in front, after which Crown totally dominated the first half and Fareed's efforts deservedly kept their noses in front.
However, after the interval, Visakha seized the initiative and took the game to Crown. Keo Sokpheng pulled one back through a header in the 50th minute. Visakha charged forward in search of the equalizer to no avail as Crown were resilient in defense and won the game 2-1.
Special Guest of Honor Yasunobu Matsumoto, president of Panasonic Cambodia, presented the awards to the players and trophy to the Phnom Penh Crown Team.
The 2022 CPL season will kick off this weekend at various centers.
Related Articles
September 7, 2020 2:07 AM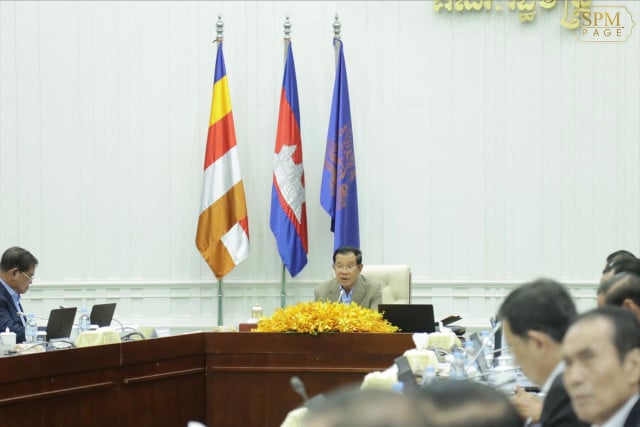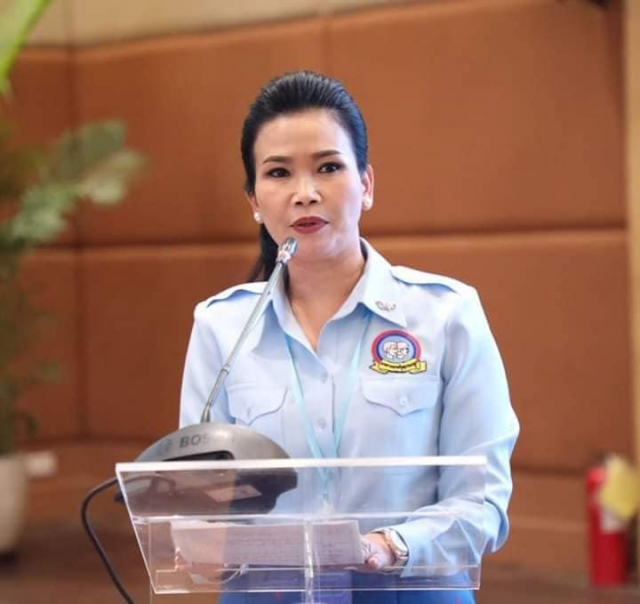 December 18, 2020 12:32 PM