Phnom Penh Public Transport Back in Business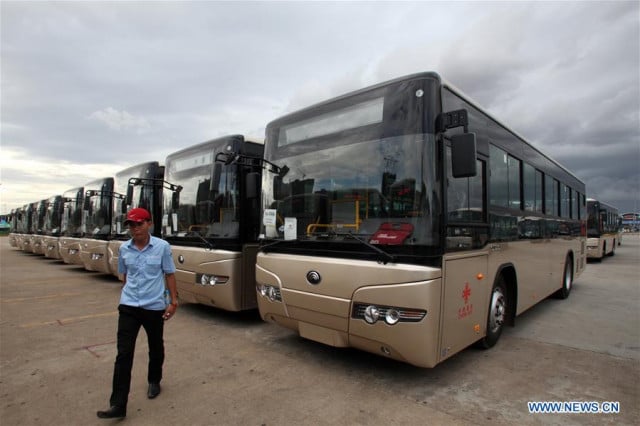 While daily COVID-19 cases remain relatively unknown, public transport has kicked off again in Phnom Penh following Prime Minister Hun Sen's desire to reopen the country
PHNOM PENH--For six days starting Nov. 2, Phnom Penh's buses will be providing free rides following Prime Minister Hun Sen's announcement that Cambodia would "reopen" and subsequently allowing public buses and taxi boats to function again.
According to Phnom Penh City Hall, five bus lines have reopened in the initial phase of returning to normal.
Line 1: Starting from the station at Prek Pnov Market along National Road 5 to Preah Monivong Bridge, Chbar Ampov Market, National Road 1 and on to Sangkat Veal Sbov station.
Line 2: Beginning from Kouch Kanong Roundabout along Street 47, Wat Phnom, to Preah Norodom Blvd along National Road 2 to Prek Samrong Bridge and then on to Takhmao City.
Line 3: Starts from Russey Keo station along National Road 5, to Preah Sisowath Blvd, Street 106, to Norodom Blvd, Street 130, to Central Market, to Kampuchea Krom Blvd, to Russian Federation Blvd, to Chaom Chau Roundabout along National Road 3 and on to Borey Santepheap 2.
Line 4A: Beginning from Russey Keo along National Road 5, to Kouch Kanong Roundabout along street 47, Wat Phnom, to Monireth Blvd, Street 217, to Chaom Chau Street, then to Tuol Pongro Market, Borey Santepheap 2.
Line 4B: Starts from Russey Keo station along National Road 5, Kouch Kanong Roundabout, street 47, Wat Phnom, to Monireth Blvd, to Chaom Chau street, Chaom Chau circle along National Road 3 and to Borey Santepheap 2.
Taxi boats initially will relaunch from Russey Keo station to Takhmao station.
Free rides will run from Nov. 2 to Nov. 7 with payments required on and from Nov. 8, but monks, elderly people, students, teachers, laborers and children shorter than 1 meter will continue to enjoy free public transport.
However, while COVID-19 remains rampant in Cambodia at unknown rates due to the government's insistence that only PCR test results count towards the official figures, health measures remain in place.
Passengers will be required to show vaccination cards, wear masks, wash their hands before boarding, have their temperature measured, scan a QR code for check-in and sit in an assigned seat from which they are not allowed to move.
Following the mismanagement of quarantine centers that led to the Feb. 20 outbreak, public transport in Cambodia ground to a halt as the country grappled with the worst outbreak of COVID-19 yet, but some eight and a half months later, the government has insisted on restoring life as normal.
Prime Minister Hun Sen announced yesterday that Cambodia would be fully reopening, although so far this has seen certain COVID-19 restrictions ease while others remain in place.
But for Ven Sreynich, a fourth-year student at Royal University of Phnom Penh's Institute of Foreign Languages, the return of public transport is a lifeline.
"[I think] it is a good sign, giving people more convenient ways of travelling—it reduces the passengers' expenses as well as traffic congestions," she said.
Following yesterday's announcement, all schools have been allowed to reopen again and restrictions regarding positive COVID-19 tests have been scrapped, but Sreynich said she is happy to go back.
"Some people [can't] afford to have their own vehicles, so they [have to] use public transportation, and those who can't ride on their own yet will also be happy," she said.
Related Articles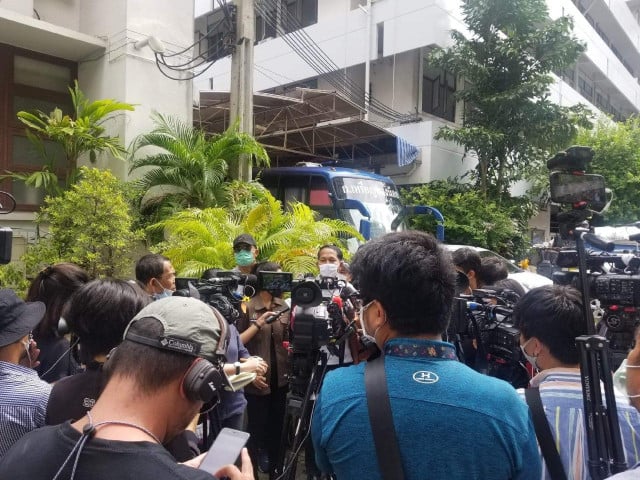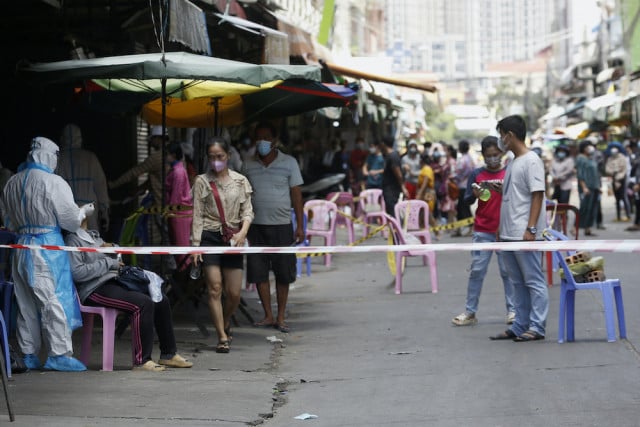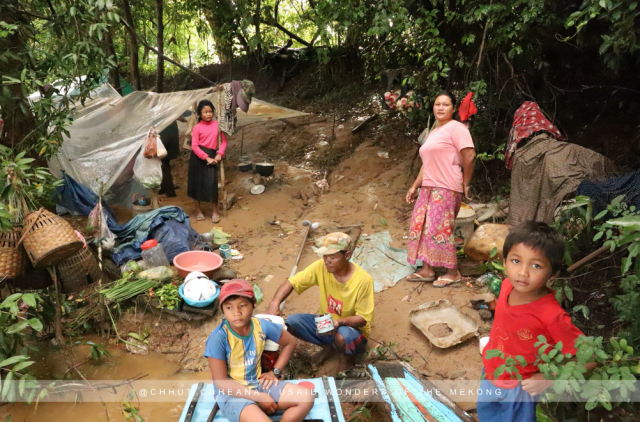 October 17, 2020 12:21 PM