Should Students Take a Gap Year?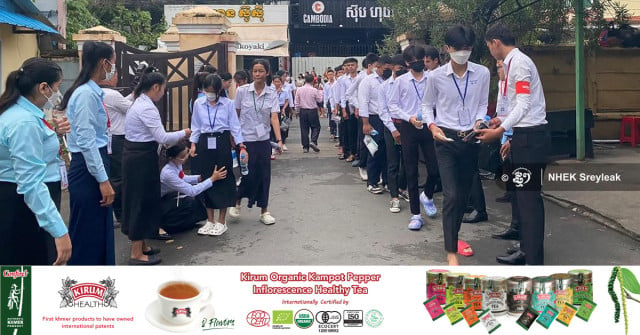 November 19, 2023 9:00 AM
PHNOM PENH – Some students decide to study at university as soon as they finish high school. Others wonder if they should take a gap year to learn more about themselves and find a suitable major rather waste time or money on the wrong one.
Pheoung Sokchan, a first-year student in computer science in the University of Cambodia who changed her major from English language and literature, said, "I first came to the university and chose a major even though I didn't have enough information about it.
"So, after learning English for three terms, I changed my major because I didn't have any interest. I felt I couldn't do it or focus when I was studying English.
"My advice for students who just finished high school is that you should choose your favorite major carefully and be responsible while studying. Don't choose it carelessly and wrongly, like me."
Nhor Sokheourn, who took a gap year after finishing high school in 2020, said there were four reasons for the break.
"The first reason was financial constraints and the second was that I didn't know what major I really liked, which meant if I chose the wrong major, it would be a waste of money," she said.
"The third reason was the COVID-19 pandemic. Studying would be online and the studying performance is not efficient. The last one was I wanted to get a scholarship."
Sokheourn later got a full four-year scholarship in her favorite major, media and communication, at Royal University Phnom Penh.
On her gap year, she explored herself, worked full-time to save money, tried to apply for scholarships from different universities, and even studied English on YouTube and other online platforms for the entrance exam.
"Taking a gap gave me three advantages. It didn't waste my family's money. I might not have got a scholarship because of limited knowledge and finding a suitable major.
"However, I don't recommend students to take a gap year."
Sokheourn said a problem she faced was seeing other students graduating before her and that it affected her feelings. "I overcame it by not comparing herself with others. We start with different backgrounds," she said.
Lim Sochetra, a third-year student of Royal University Phnom Penh majoring in media management, said, "I changed my previous major because I didn't like it and started to see another major that I like and fits with me."
After a year of studying his previous major, he realized the workplace environment and tasks were not his desired future.
He is now happy and eager to learn and explore his current major as he loves it. The curriculum and the class environment and friendships make it more suitable for him.
He saw how studying the wrong major gave him more self-awareness to find himself and changing to his favorite major gave him more passion to pursue his dream.
"I think studying the major helps you more to find yourself than taking a gap year," he said.
"Sometimes, you only see the surface of a major. You might see that it can give you a good career but you forget that only when you learn and practice from it will you find out how it works and is suitable for you or not."
Changing a major might delay graduation by a year but it was better to get your dream job and enjoy your life.
Op Vanna, a lecturer at the Royal University of Phnom Penh said, "I don't recommend students who finish high school to take a gap year.
"It is a waste of time and you cannot find your true self unless you taste the actual learning and work process of that major in university."
He said that when he first chose to study psychology, he didn't like it and wanted to study physics.
"Based on my own experience, I also chose a degree that I didn't like. But I started to like psychology and also got to know myself after learning it.
"Students can change their major if it's not suitable for them as studying a major is like marrying someone. However, if they don't like it, they may give up easily and affect their performance.
"If they receive a scholarship in an unfavorable major and have financial problems, they should consider all the benefits of changing to their suitable major."
Vanna gives some tips and advice on selecting a suitable major. These include considering factors like capability, financial support, the career market and seeking information from experienced professionals to ensure a well rounded decision.
Related Articles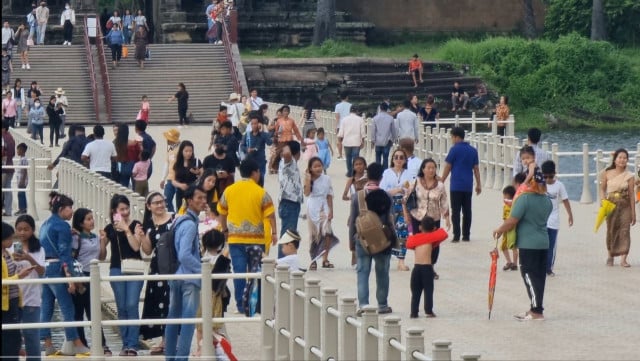 December 6, 2022 11:55 AM