PM Hun Sen Calls on ASEAN to Reject "New Cold War Mentality"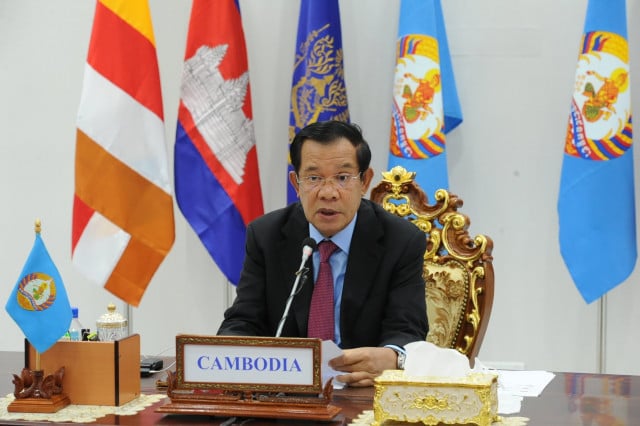 Speaking at the Russia-ASEAN dialogue, Prime Minister Hun Sen said that the ongoing competition between China and the US is stifling smaller states' rights to self-determination
PHNOM PENH--Prime Minister Hun Sen on Tuesday (June 29) called for Southeast Asian nations and Russia to stand in solidarity in rejecting the return of a new cold war mentality.
During a roundtable dialogue with ASEAN and Russian political parties' leaders hosted by United Russia Party in commemoration of the 25th anniversary of Russia-ASEAN dialogue relations, President of Cambodian People's Party, Hun Sen highlighted the perturbing situation driven by ongoing great power competition and the emergence of a new cold war mentality.
"The ongoing great power rivalry has further complicated the situation, and the current practices of zero-sum game mentality of the new cold war is emerging," Hun Sen told the discussion forum on the theme of "The role and responsibility of political force in strengthening regional security architecture and cooperation in the Asia Pacific region."
"And the world order has been divided by trade war, technological war and hot proxy wars," he added.
In the same address, the prime minister went on to warn that interstate relations are increasingly being shaped by geopolitical divides and the uncertainty in geopolitical lines has led to self-censorship among states for fear of alienating more powerful states.
"Therefore, that obstructs the right to self-determination and rights to choose development path that fit their own national context," said Hun Sen, pointing out there is an intense competition between different international policies of exclusivism as well as escalating competition of global value and leadership amid a potential new arm race.
Meanwhile, Hun Sen stressed that the political dialogue organized by Russia is critical as it can demonstrate the indispensable role of pollical parties in maintaining world order, paving the way for closer cooperation, solidarity and development.
"This, indeed, allows all of us to be united and sending a resolute message in rejecting this new cold war mentality and making efforts to create space for cooperation beyond geopolitical divides," he continued.
Meanwhile, the prime minister also praised Russia for its role in safeguarding regional peace stability, adding that Russia is ASEAN's eighth-largest trading partner. According to the ASEAN secretariat report in 2019, bilateral trade stood at $18.2 billion.
He also added that there has been remarkable progress developing ties between Russia and ASEAN as both sides mark the 25th anniversary of dialogue relations being formalized.
Russia and ASEAN moved to elevate the partnership to a full dialogue partnership in 1996 at the 29th ASEAN Ministerial Meeting in Jakarta, and the Eurasian power decided to sign the instrument of accession to the treaty of Amity and Cooperation in 2004.
In 2005, the first Russian-ASEAN Summit was held in Kuala Lumpur, Malaysia, where both parties issued a joint declaration promising to strengthen economic, political and security relations and cooperation. In 2011 Russia along with the United States was invited to participate in the East Asian Summit.
Related Articles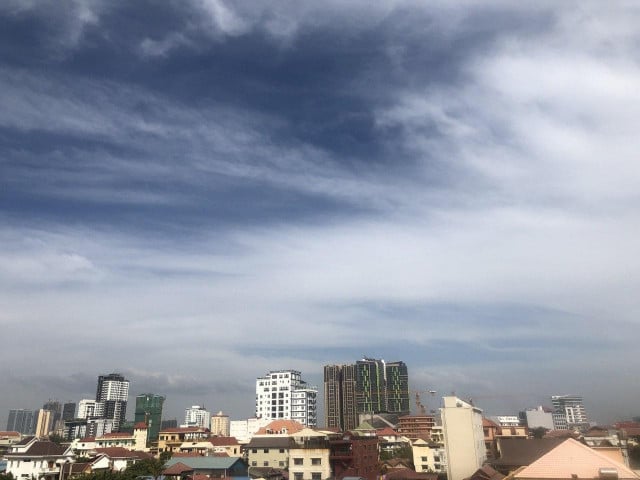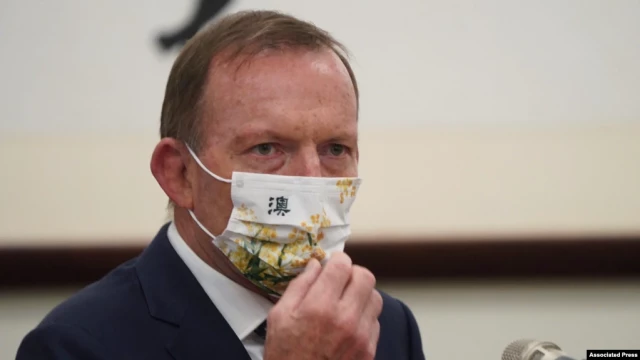 September 2, 2021 8:00 PM