PM Orders Amendments to Bar Non-Voters from Running in Future Polls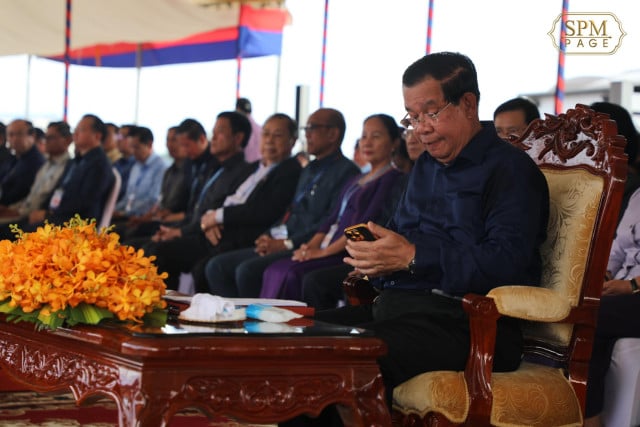 PHNOM PENH – Prime Minister Hun Sen called for immediate legal changes to bar vote boycotters from standing for election in the future.
Speaking on June 13, he said he requested the Ministry of Interior and the Ministry of Justice to work on amendments to the existing election laws, urging the two ministries to speed the process so that changes can be enforced before the upcoming general election, which will be held on July 23.
The amendments are expected to be applied to the law on the Election of Members of the National Assembly, the law on the Election of Members of the Senate, the law on the Election of Capital-Provincial, Municipality-District-Khan Councils, and the law on the Election of Commune-Sangkat Councils.
Hun Sen's last-minute reaction, only 5 weeks ahead of the ballot, comes while Ry Kea, a self-exiled member of the Court-dissolved Cambodia National Recuse Party (CNRP), launched an online campaign to encourage people to exercise their right not to go vote.
The campaign, called "Don't participate in the polls is my right; if I'm forced to vote, I will cross out my ballot" seemed to have triggered Hun Sen's will to prevent people who boycott the election from running as candidates in the future.
"We are not revoking anyone's rights from participating in the election, but people who wanted to stand as a candidate for all levels of election must be participating in the vote," said the prime minister, who added that all electoral levels would be involved, from commune, district or provincial councils, to members of the Senate or of the National Assembly.
PM Hun Sen stated that this amendment is intended to increase the accountability of those who wish to run for election.
"How could those people take control of a commune, district, and province, or become members of the Senate or of the National Assembly, [if] they didn't exercise the right to vote, which is a fundamental right, [or if they] even stopped other people from participating in the election?" Hun Sen said.
He added that Justice Minister Koeut Rith and Interior Minister Sar Kheng are currently drafting the amendments, with the intention to submit it to vote at the National Assembly before the election campaign starts on July 1.
PM Hun Sen encourages all citizens to exercise their rights as good citizens of a democratic state. Whatever party they like, they should go to the polls, he said.
But the range of choice for the voters is now limited since Cambodia's main opposition party, the Candlelight Party, was barred from competing in the polls.
The party won 22.2 percent of the vote in the 2022 communal elections but had its registration for the 2023 general elections invalidated by the National Election Committee.
Related Articles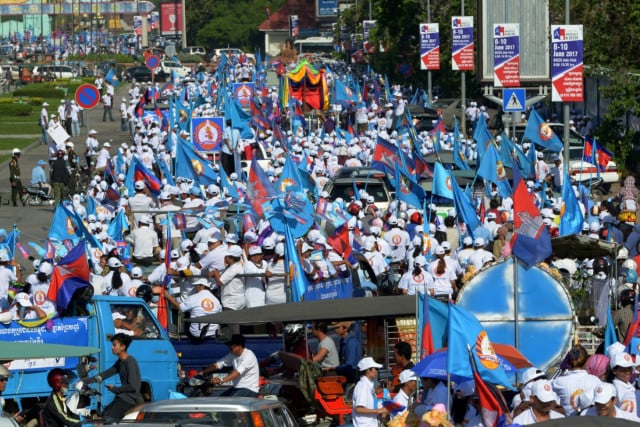 November 26, 2023 11:10 AM