Prime Minister Hun Sen Calls for Worldwide Water Resource Governance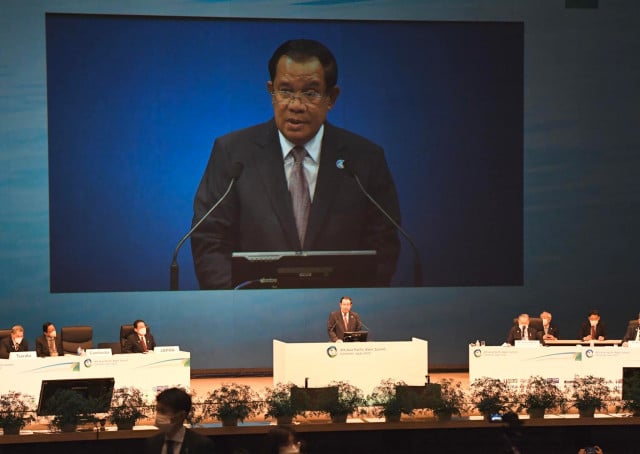 Speaking at an international conference in Japan, he said that the situation is already critical in some parts of the world
PHNOM PENH–Prime Minister Hun Sen on April 23 made an appeal for greater global cooperation to develop more effective and efficient water governance as water resource worldwide has become an increasingly scarce public good.
The prime minister made the call on April 23 during the 4th Asia-Pacific Water Summit held in the city of Kumamoto in Japan under the theme "Water for Sustainable Development—Best Practices and the Next Generation."
"Effective and efficient use of water resource is critical to sustainable socio-economic development," Hun Sen said in his speech. Water has become increasingly scarce in many parts of the world due to several factors including the rapid growth of the population on the planet and changing climate, which drives extreme weather events such as droughts and flood, he said. These require more attention from countries and the stakeholders to ensure that this essential resource is well taken care of, he said.
"In Cambodia, water is considered white gold: a driving force for sustainable and inclusive socio-economic progress and development," he said, adding that the country remains highly committed to collaborating with other stakeholders at both regional and international levels to promote effective water governance.
Water scarcity is already affecting many communities throughout the world. Today, 2.3 billion people live in water-stressed countries with around 733 million of them living in high and critically water-stressed countries, according to the United Nations.
And according to the Food and Agriculture Organization (FAO)'s 2020 report, up to 3.2 billion people live in agricultural areas with high to very-high water shortages or scarcity. Among them, 1.2 billion people, that is, roughly one-sixth of the world's population, live in severely water-constrained agricultural areas, the report stated.
Cambodia, which is among the most vulnerable countries to climate crisis, has already been affected by water scarcity and droughts over the past decade. The worst drought took place in 2016 with 2.5 million people seriously affected by water shortage.
In his speech, Hun Sen also addressed solutions to achieving sustainable use and governance of water resource. More cooperation initiatives should be carried out among all stakeholders to promote sustainable use of water as well as to protect its eco-system, which involves a greater integration of digital technology in water governance, he said.
Hun Sen pointed out that the development of an infrastructure system that supports water management at country, regional and global levels should be promoted. In addition, responsible economic and social activities and green development, especially in agriculture that requires a great amount of water, should also be promoted, he said.
Water access for people in every part of the world should also be a strong focus of global initiatives, Hun Sen added.
The 4th Asia-Pacific Water Summit ends April 24.
Related Articles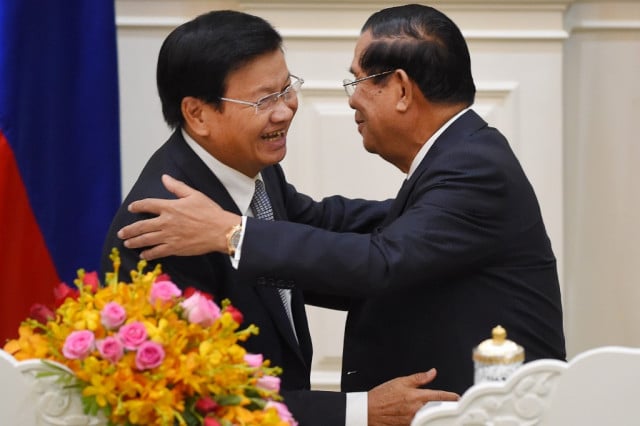 September 13, 2019 4:14 AM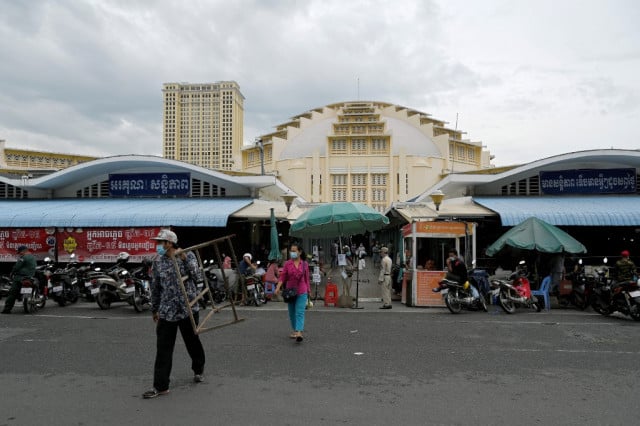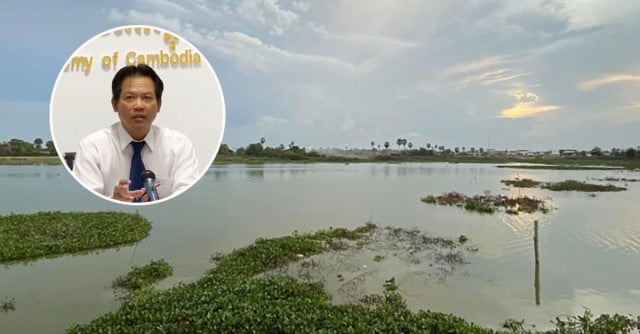 September 7, 2021 4:13 PM