Reaksmey's Camping School for Beginners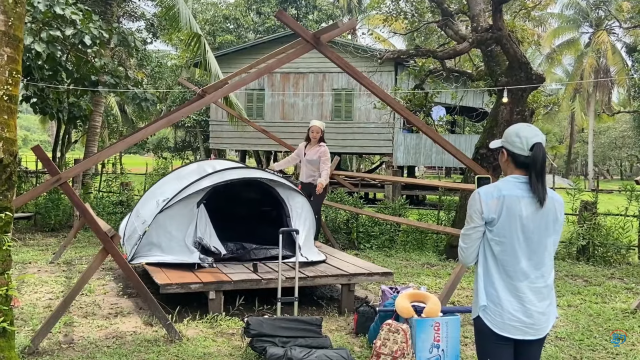 KOH KONG - Recently, a combination of affordable camping equipment, better roads and wider selection of adventurous content on social media have made camping a new trend among many young Cambodians. However, to make this the best of experience, one should get basic information on camping.
Aware of this, Ly Reaksmey, a Cambodian with an adventurous soul, has set up a camping school around 160 kilometres southwest of Phnom Penh in the district of Srae Ambel in Koh Kong province.
Heng Sreylin: Why do you think there is a need to create a camping school in the country?
Ly Reaksmey: From what I can see, the eco-tourism sector in Cambodia is expanding. However, not all people, when it comes to going on an adventure, know how to really prepare themselves. We noticed that lack of experience. That is the reason why we went about making this place a school where we can teach campers how to camp safely and prepare themselves for real adventures. This is our first time the transfer of knowledge is "officially" taking place. Before, I only did casual teaching of other amateur campers whenever I went camping with them.
Heng Sreylin: What is the most important when it comes to camping?
Ly Reaksmey: The most important thing is obviously the tent. Some people do not really know how to choose their tent and the materials that go hand-in-hand with the brand and the price. Then, the equipment inside the tent itself is also crucial. You need to be able to know what to choose if you are to get a good night's sleep. A tent is basically your home. You need a pillow, a blanket, a mattress and more. Some camping areas do not have comfortable grounds. You may even sleep on rocky terrain.
Heng Sreylin: Why did you choose this place to train campers?
Ly Reaksmey: Actually, the owner, whom I know, also supports this idea. I see this location having the potential to become an attractive tourism destination in the future. From Phnom Penh, it only takes around 30 minutes [on the Phnom Penh-Sihanoukville expressway] and another 90 minutes or so to get to this local area. Perhaps, an initiative may be launched to create an eco-tourism circuit around this region, connecting natural sites such as Aural mountain and Chi Phat rainforest [in the Cardamom Mountains].
Heng Sreylin: Do you think there has been a sudden burst of adventurous tours recently?
Ly Reaksmey: Yes, there has been a burst especially during the last couple of years. Many businesses in Cambodia are bringing in camping equipment and prices have also become more affordable over time. When experiences are shared, whether face-to-face among people or through social media, the general public becomes more aware and comfortable to do camping. Young people are the main driving force here. Despite the notion that campers must go on an adventure with big motorcycles, campers now simply use smaller bikes [such as those with 110cc or 125cc engines] to do it.
Heng Sreylin: After you have gone through a basic lesson on camping with your students, what is your next level?
Ly Reaksmey: For now, we need participation first. Then, we will enable them to face more challenges. In November, among the 20 or so participants, perhaps only a few will want more challenges and we will set up those challenges in real forest settings, not inside the village.
Interviewed in Khmer for ThmeyThmey News, this story was translated by Ky Chamna for Cambodianess News.
To watch the interview in Khmer, click here
Related Articles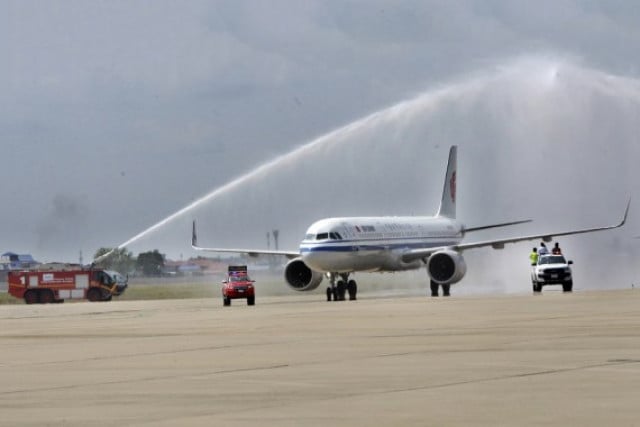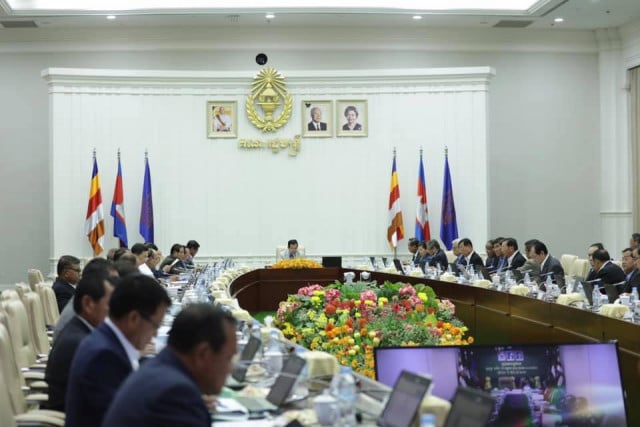 September 1, 2019 3:12 AM