Restriction or Promotion: Journalism Training Must be Reported to Information Ministry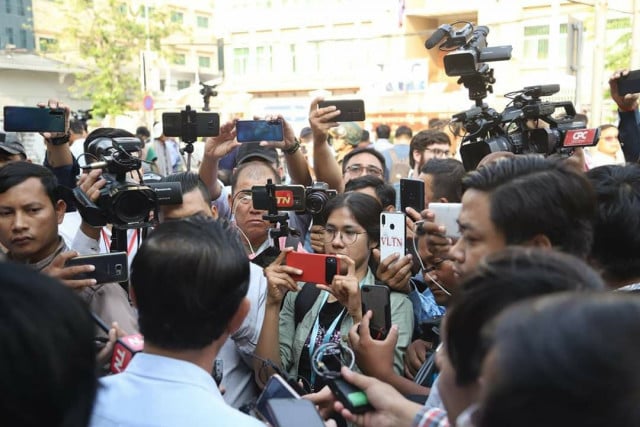 Sao Sokeng
March 3, 2021 6:47 AM
News organizations must now notify the Ministry of Information before conducting journalism training or workshops prompting fears and hopes among different media practitioners.
PHNOM PENH--The Ministry of Information on Feb. 25 issued a statement requiring media institutions and organizations to officially notify and cooperate with the ministry before conducting journalism training—a move that some have considered as a potential restriction of press freedoms.
However, media practitioners have mixed perceptions regarding the ministry's demand.
Information Minister Khieu Kanharith said that the new requirement is to ensure the quality of journalism training and offered to pair journalism trainers with ministry experts.
Undersecretary of State Meas Sophorn—also of the Information Ministry—noted that previously organizations have conducted journalism training and workshops without consulting the ministry, although he did not say why this was problematic.
"In order to support the training effectively and ensure it is good quality in line with media professionalism and ethnics, we request that stakeholders participating cooperate with us," Sophorn said, adding that cooperation was now required in order to promote journalism, which he called an important sector.
Veteran journalist May Tittara suggested that the move could demonstrate the participation from the ministry in promoting journalism, which he hopes will have positive effects for younger media personalities.
"It is good that the ministry requests for a [formal] notification of training in order to strengthen journalists' capacity more effectively and to make sure that the ministry can offer more input on the training, which can foster better cooperation [among relevant stakeholders]," Tittara said.
Publisher of Thmey Thmey News and Cambodianess Ky Soklim concurred that cooperation with the ministry can help ensure the effectiveness of the training.
"I don't have any objections. As a media trainer and a journalist, we will notify the ministry on any training we conduct either in Phnom Penh or in the provinces," Soklim said. "We will also invite the ministry's representatives to participate in our training."
He went on to emphasize the importance of journalism trainings, pointing out that they are critical in supporting both citizens and journalists to develop their understanding of professional and ethical news production.
Government Involvement May Scare Off Participants
But while the Ministry of Information has suggested that governmental involvement in journalism training is needed on the grounds of quality, others are concerned about the influence that government officials could have in the training of journalists.

Nop Vy, executive director of the Cambodian Journalists Alliance (CamboJA), said that the move appeared to intentionally restrict press freedoms in Cambodia.
He added that if the Information Ministry genuinely wanted to promote journalism, it would be a good decision, but noted that it is likely to have a negative effect—particularly in scaring participants of the training who may feel they're being tracked and observed by the government for participating.
"For example, if the ministry wants to track and figure out who is taking part in these training sessions, it will be a loss for journalists because they want to join but they don't want their participation to be monitored and tracked or to have fear because of their desire to learn," Vy said.
But Sophorn rejected this concern, claiming that the ministry has no intentions of restricting or disturbing any journalism training or workshops.
"It is not a restriction of press freedom or a disturbance or to cause any waste of time for media institutions," said Sophorn. "It only helps the training to be carried out accurately, effectively and with quality."
Some media outlets and institutions have already cooperated closely with the ministry, he added.
Cambodia's ranking on Reporters Without Borders' Press Freedom Index has typically remained low, coming in at 143rd out of 180 in 2013, after which things improved marginally with Cambodia ranked 128th in 2016.
Things have deteriorated dramatically following this, with Cambodia slipping back to 144th place in the 2020 Press Freedom Index. Notably, the harassment of journalists, including a number of high-profile arrests, have done little to assuage fears that the government is targeting independent journalists engaged in critical reporting.
The government frequently touts the number of media outlets operating in Cambodia, but neglects to mention that the ownership of the vast majority of outlets can be traced back to Prime Minister Hun Sen's family, as well as wealthy tycoons with close relationships to the government.
The Cambodia Daily, widely regarded as the most outspoken newspaper in Cambodia, was shuttered in 2017 after it was hit with a tax bill that many observers have claimed was politically motived. The Phnom Penh Post, arguably the biggest rival to the Daily, was eventually sold to government-friendly interests in 2018, but a small number of independent news outlets remain.
Related Articles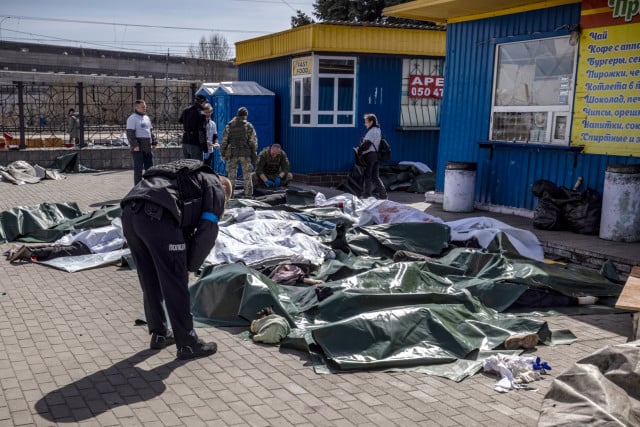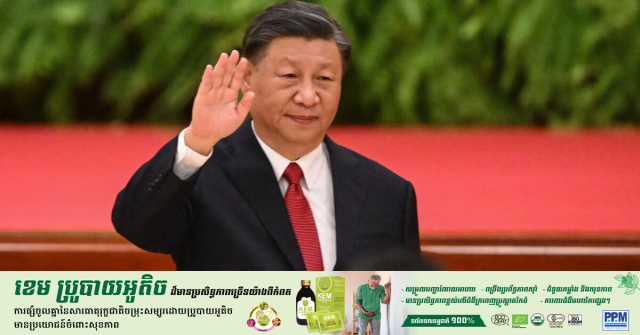 October 11, 2023 11:50 AM