Riel Currency Makes Singapore Airport Debut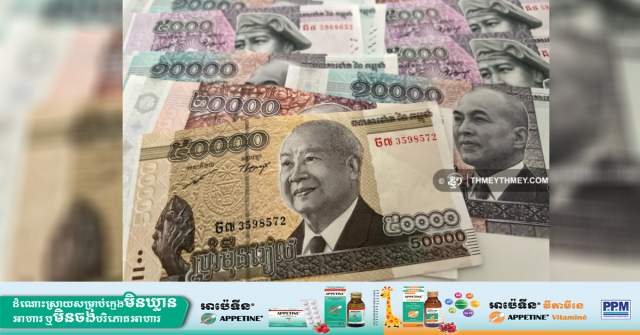 PHNOM PENH – Foreign currency exchange company Travelex has begun trading riel for the first time at Changi Airport in Singapore in partnership with the National Bank of Cambodia to promote the riel's use in international markets.
The service will be available at Terminals 2 and 3 at the airport. Travelers will be able to buy or sell riel for currencies such as Singaporean, US and Australian dollars, European euros and Japanese yen.
"Travelex's investment in the Khmer riel and its decision to trade the currency in one of Asia's most prominent financial hubs represents a key development for the currency," the company said.
Travelex commercial director Dragon Wang said this first riel exchange will offer travellers to and from Cambodia greater convenience.
Dragon Wang said Changi Airport is a gateway to Cambodia with the Cambodia Angkor Air Cambodia Airways flying between the two countries since last year.
Hong Vanak, director of international economics at the Royal Academy of Cambodia, said the riel availability at the Changi Airport is an important step to reach the inbound and outbound consumers, promoting the currency's use internationally.
Tourists will have the convenience of exchanging the currency before coming to Cambodia.
"Tourists won't have a long way to access the exchange at the banks or anywhere else. They can have riel banknotes as soon as they arrive," he said.
"It's vice versa for Cambodian tourists who travel to Singapore."
The trading announcement came after the National Bank of Cambodia and the Monetary Authority of Singapore, Singapore's central bank, signed a Memorandum of Understanding Financial Transparency Corridor initiative in July.
The MoU aims to establish digital infrastructures to facilitate trade and cross-border financial services between small and medium-sized enterprises.
Related Articles