Rights Stay Central as US Restores Aid: Envoy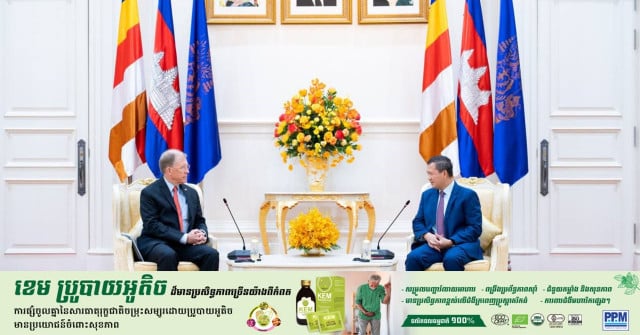 September 27, 2023 8:00 PM
PHNOM PENH– US Ambassador W. Patrick Murphy says human rights and fundamental freedoms remain core in the relationship with Cambodia despite the resumption of American foreign aid programs.
Prime Minister Hun Manet met the ambassador on Sept. 27 for talks on mutual interests.
Ambassador Murphy emphasized the US commitment to Cambodian development, highlighting $3 billion in foreign aid provided over the past 30 years.
"While he noted the decision to resume several US foreign aid programs is part of broader assistance critical to the health of the Cambodian people and the Kingdom's sustainable development, the Ambassador emphasized the importance of human rights and the protection of fundamental freedoms as integral to our bilateral relationship," the US Embassy said.
On Sept. 23, the US unfroze $18 million in assistance to Cambodia at a meeting between Hun Manet and Victoria Nuland, US Acting Deputy Secretary of State, on the sidelines of the UN General Assembly in New York.
Hun Manet said the money would be used for public and private health service reform, environmental protection, tuberculosis prevention and youth entrepreneurship training.
Ambassador Murphy urged Hun Manet to maintain a balanced foreign policy, focus on countering human trafficking and cyber scam operations, and emphasize the Prime Minister's public stance on combating global crime.
Murphy urged Cambodia to focus on strengthening human rights to prepare for possible new criteria for preferential trade terms.
More cooperation on the way
Both discussed US support for conventional weapons destruction, including the clearance of landmines and unexploded ordinance in Cambodia, and cooperation on the Prisoner of War and Missing in Action mission to account for American personnel in Cambodia.
Cambodia and the US also agreed to work on the repatriation of Cambodian citizens, such as simplifying the procedure and supporting Cambodians to adapt and integrate into Cambodian society.
Cambodia also pledged to continue the mission to seek the remains of missing US soldiers.
Related Articles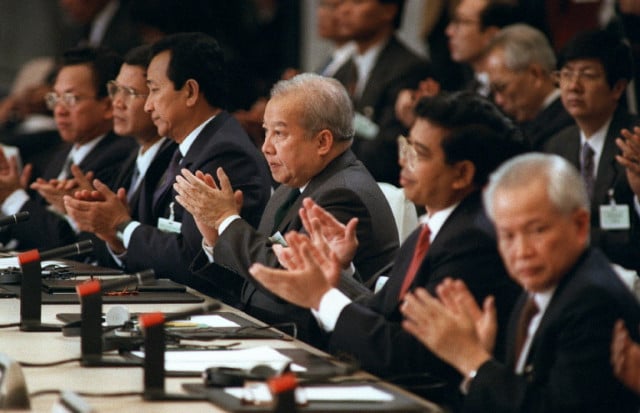 October 23, 2022 10:00 AM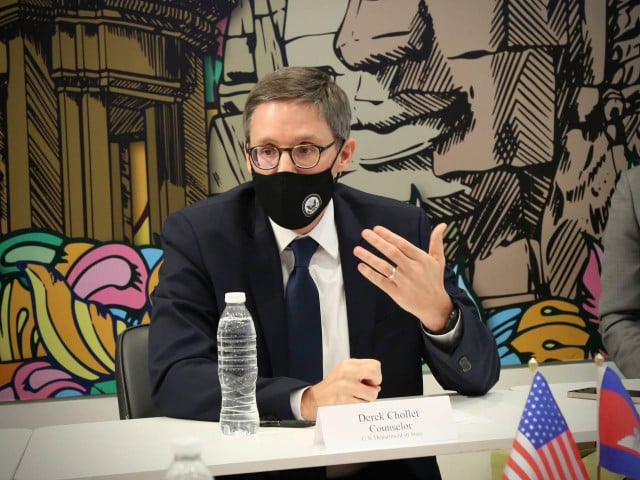 December 10, 2021 9:14 PM
December 24, 2020 8:57 AM