Rong Chhun quits Candlelight for National Power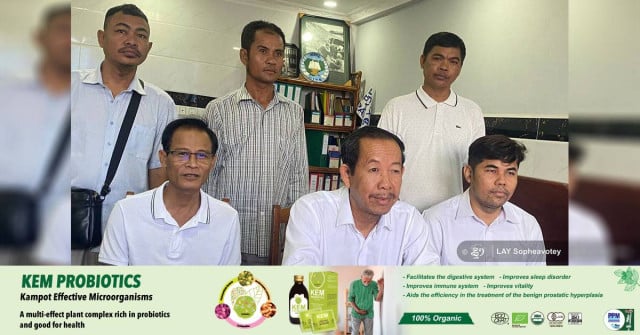 PHNOM PENH – Candlelight Party (CP) Vice President Rong Chhun has left the party to join the Nation Power Party (NPP). He said the decision was not about internal conflict but about the journey towards true democracy for elections in 2027 and 2028.
"I see that only the Nation Power Party has a legitimate goal and political will to maintain the spirit of the Candlelight Party truly and unwaveringly," he said on Nov. 9.
He said the CP might not be able to contest the election due to its registration document issue. He had decided to join the newly formed Nation Power Party led by Sun Chanthy, former Kampong Thom provincial CP chief.
Sun Chanthy said the party was happy to welcome Rong Chhun to the democratic journey in Cambodia.
The party will hold a congress meeting on Nov. 12 in Kampong Thom province to vote for president, vice president, standing committee and the party's direction to prepare for the 2027-2028 election.
NPP had its name registered at the Interior Ministry on Oct. 12. Sun Chantha, after leaving CP, asked for the party to be established in June.
In 2017, he was barred from political activities for five years after he was convicted for spreading political messages of the opposition party.
He was granted the right to resume political activity in 2021 after requesting political activity resumption to the Interior Ministry.
Last month, Cambodia's political parties gathered into two major alliance blocs to fight the next election. The CP formed one alliance while almost 20 other parties sided with the ruling Cambodian People's Party.
Originally written in Khmer for ThmeyThmey, this article was translated by Teng Yalirozy for Cambodianess.
Related Articles