Russia Should not Attend 55th ASEAN Foreign Ministers' Meeting: Analyst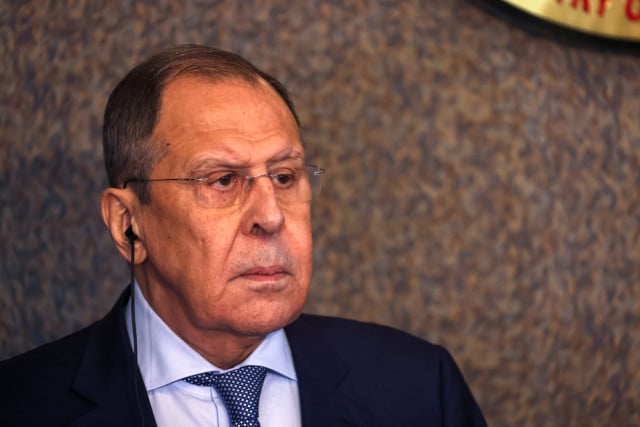 PHNOM PENH – The presence of the Russian Foreign Minister, Sergey Lavrov, at the 55th ASEAN Foreign Ministers' Meeting (AMM), raises concerns over the possibility of chaotic occurrences during meetings, while Russia is under international critics for its invasion of Ukraine.
The 55th AMM is being held from July 30 to August 6 in Phnom Penh. According to a press statement issued on July 29 by the US Department of State, Secretary of State Antony J. Blinken will participate in the U.S.-ASEAN Ministerial Meeting, the 12th East Asia Summit Foreign Ministers' Meeting (EAS) and the 29th ASEAN Regional Forum (ARF), which will be held from August 3 to 5 in Cambodia's capital city.
Meanwhile, Russian Foreign Minister Sergey Lavrov confirmed last week his presence at the 12th EAS, 29th ARF, and the ASEAN-Russian Foreign Ministers' Meetings, which will take place on August 4 and 5.
However, Ukraine was late to submit its request to attend the meeting and will therefore have to wait until next year's meetings, according to the Cambodian Foreign Minister Prak Sokhonn. The absence of Ukraine raises concerns that only Russia's stance will be represented at the ASEAN meetings.
Ear Sophal, a Cambodian-American political scientist, thinks the Russian Foreign Minister should not attend the summit, as it would lower ASEAN member states' credibility.
"What a shame [Mr. Lavrov] will be given an audience at the 55th AMM, while Ukraine won't. I think Mr. Lavrov should not be there. It's an embarrassment. It detracts from the credibility of ASEAN and member countries. Makes it look like it cannot understand right from wrong," he said.
Sophal added that Ukraine should have been allowed to join anyway, at least so that it could counter Russian propaganda and offer its own narrative to the ongoing crisis.
"It's an outrage that the deadlines cannot be more flexible, which makes ASEAN look like the bureaucracy it really is. What a shame, once again. If you cannot disinvite Russia, then make an exception for Ukraine at the very least. Do not be with evil. Allow good to join!" he said.
From his perspective, throughout the meeting, the only so-called advantage would be for each ASEAN member state to refuse to shake Russia's hand and to read speeches denouncing Russia's invasion of Ukraine.
"Short of that, it's all negative. Don't hope for sideline meetings that result in peace," Sophal added.
Vann Bunna, co-founder of the think-tank Thinker Cambodia, said the advantage of Lavrov's presence is that it will give ASEAN a chance to exchange views among all leaders on the security issue happening between Russia and Ukraine. And potentially convince member states to put more pressure on Russia to cease the conflict.
"The benefit of the meeting is that Russia Foreign Minister will attend 12th EAS, 29th ARF, And ASEAN-Russian Foreign Ministers' Meeting; therefore, the world leaders in the meeting, taking advantages of these occasions, have a discussion about pressing and putting more pressure on Russia to stop the war with Ukraine," he said.
On this forum, all leaders would have to give their speeches honestly face-to-face during the meeting, aiming to convince Russia to stop the conflict or to peacefully negotiate with Ukraine, Bunna added.
However, Bunna raised two drawbacks about the presence of the Russian Foreign Minister: it brings criticism over ASEAN's invitation to Russia and creates a possibility of some of its dialogue partners not to attend meetings due to Russia's presence.
"As we have seen, ASEAN has received criticism over its invitation to the Russian Foreign Minister. Moreover, there's a chance that some ASEAN's partners walk away from the room as soon as the Russian minister starts his speech," he said. "That would be complete chaos in the meeting."
"Also, among ASEAN members themselves, there are some countries who are not that pleased with Russia's presence in the meetings, such as Singapore which has sanctioned Russia already. With different stances on Russia, it might be difficult to have peaceful discussions during meetings and to reach a common declaration," he added.
Regarding Ukraine's late submission to attend the meeting, Bunna thinks Ukraine's purpose was to use the international forum to discuss the ongoing conflict with Russia, aiming to convince other international countries to put more pressure on Moscow.
"However, to be a dialogue partner or to attend the meetings with ASEAN, Ukraine had to make a request, but the application was late. And I think it was more a technical issue rather than a political aspect," he said.
The regional and international summit include a wide range of meetings: the 55th ASEAN Foreign Ministers' Meeting (AMM), the meeting of the Southeast Asia Nuclear Weapon Free-zone (SEANWTZ) Commission, the ASEAN Foreign Ministers' Interface Meeting with ASEAN Intergovernmental Commission on Human Rights (AICHR) Representatives, the ASEAN Post Ministerial Conference (PMC+1) with ASEAN's dialogue Partners, the 23th ASEAN Plus Three (APT) Foreign Ministers Meeting, the 12th East Asia Summit (EAS) Foreign Ministers' Meeting, and the 29th ASEAN Regional Forum (ARF).
Related Articles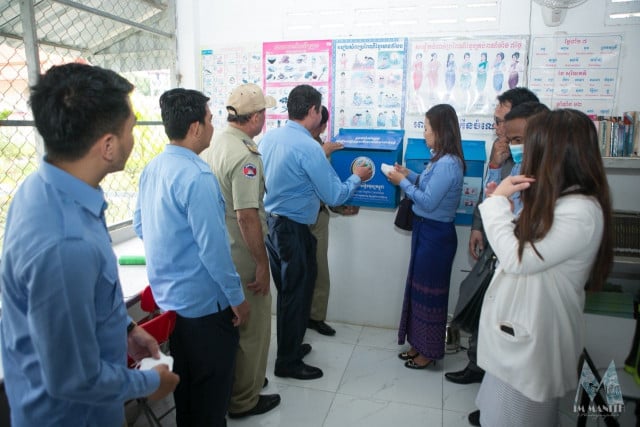 November 25, 2022 3:35 PM