Slowdown Hits the Building Industry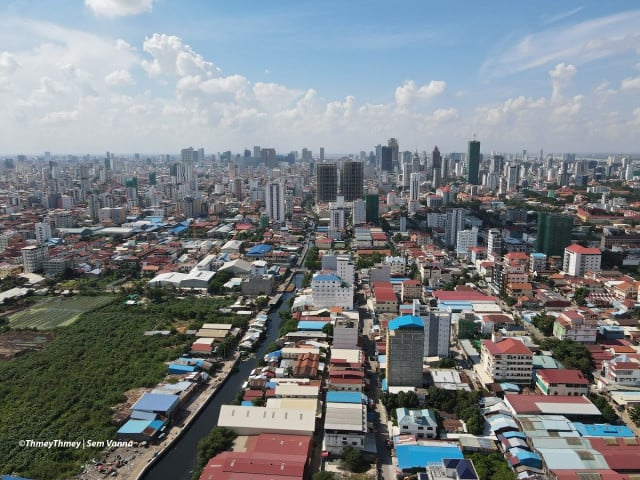 PHNOM PENH – Cambodia has approved 2,000 construction investment projects worth more than $1.2 billion in the first half of 2022. However, real estate experts say that this number seems low compared with previous years.
Ly Rasmey, Secretary of State at the Ministry of Land Management, Urban Planning and Construction, said China, South Korea, Japan and Thailand are the largest investors in Cambodia's construction and real estate.
He said on Aug. 24 that the sector made an important contribution to economic development by creating many jobs.
In 2021, Cambodia approved more than 4,303 construction projects with a total investment of more than $5 billion, according to the ministry.
Chrek Soknim, president of the Cambodian Valuers and Estate Agents Association, said the momentum of the construction sector seems slow and small compared with previous years.
Most local investors are interested in houses (borey) projects and markets, while foreign investors invest in condominiums.
"A large number of new construction projects are investments by local project owners, while most of the projects by foreign investors are projects from the old years," he said.
He expected construction projects to increase as the situation of COVID-19 in Cambodia eases. Meanwhile, the government expected the construction sector to recover by three percent in 2022.
Most of the construction projects are in Phnom Penh, followed by Sihanoukville. Siem Reap also has a significant number of construction projects in recent times, he added.
From 2000 to the first six months of 2022, the authority granted licenses for 57,590 construction projects nationwide with a total construction area of 166,623,891 square meters and a total investment capital of $66.2 billion.
Related Articles