Fees Hit International Program Students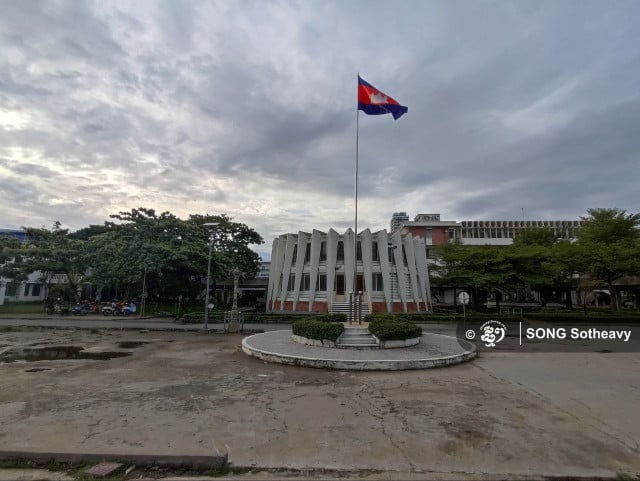 PHNOM PENH – Past and present students have raised concern over a sudden rise in tuition costs at the Institute of International Studies and Public Policy (IISPP) of the Royal University of Phnom Penh.
Fees increased from $590 to $1200 per year with a new international program after the institute was upgraded from the Department of International Studies (DIS) in August.
Chhorn Kakada, from Kampot province, said it was a big concern after he prepared for a year for the entrance exam by enrolling at the Institute of Foreign Languages to improve his English.
He was excited when he heard about the upgrade but had second thoughts about the course, saying it was too expensive. Kakada thought he could save up for the tuition fee, but it would not be enough now even with a job.
"At $1,200 per year, it is hard for students from provinces or the countryside," he said, though he was still committed to taking the entrance exam.
Some students from Phnom Penh also think the price is too high. Chamroeun Soranoch, a grade 12 student, has always wanted to study international relations at the university but is considering another major.
"The price of $500-$600 is average, but $1200 is definitely too much," said Soranoch, who has prepared for the entrance exam since 11th grade.
"It's a bit overwhelming. I think if it increased to $700 or something it would be fine, but this is doubled. I don't think most students can afford this much."
Another student from Phnom Penh, Pech Pisey, said she was disappointed with the sudden rise. Also studying at the Institute of Foreign Languages, Pisey has prepared for the entrance exam for a year and a half and is not working at the moment. Pisey and Soranoch have given up on taking the exam.
Concerns for future juniors
A former DIS student, who asked not to be named, said the upgrade could offer more independence in decision-making for the management to decide on its standards but this four-digit number was unexpected.
"The new tuition fee is too high, given that the institute is a part of RUPP, which is a public university," he said.
"Normally, a public entity is created to serve the public interest. It is created to ensure that higher education is accessible to all. It fills the loophole of a private entity where self-interest normally comes first.
"An annual fee of $1,200 is too high, compared with the GDP per capita of Cambodians which was around $1,600 in 2021," he said. This cost broke the basic rules of a public entity.
The issue concerned him because not only capacity is now needed to pass the entrance exam. Lots of money is also required to study at the institute. He is afraid that a merit-based DIS is turning into an elite-based institute.
But there were pros and cons, he said. The institute was not the only body offering a public policy and international studies-related program. There were more affordable options but the standard could be questionable. Additionally, there were scholarships for more capable students.
Fee is high but so is the quality
Institute director Neak Chandarith said the new fees were based on the education provided by selected quality lecturers with an international program, air conditioning and smart classroom. The new program had been established after two years of preparation, evaluation and calculation of the costs.
Chandarith said the new program offers mostly new courses which require the department to do surveys, conduct studies and evaluate costs before setting fees.
RUPP's strategy was to focus on quality. It offered the national-level DIS program, which had little change, and an international level program to apply for ASEAN accreditation. The institute will be the first RUPP department to apply for it.
The transition had its costs while the number of students had been cut from 300 to 180 students or fewer, based on test scores.
"We are not a profit organization, but we do need budget to operate the institute system," he said.
Chandarith said the preparation course has also been improved and focuses on logics, economics and English. There will be exchange programs for Year 2 onward to Thailand, Vietnam, Korea, Australia, and the US.
"We want to upgrade to offer another level of quality so that we can compete with other regional institutes."
Scholarship opportunities
The director said 15 scholarships would be awarded based on National Exam grades. Rector's scholarships were available for outstanding provincial students who pass the National Exam. Other scholarship options include those from private companies, funding organization or even the Prime Minister's scholarships.
Founded as the International Studies Program (ISP) in 2008, the program was developed to DIS in 2010 and was upgraded to the institute in August.
Three research centers under the institute offer more research and commentary studies., the Center for South East Asia Studies, Center for Cambodian Studies, and Cambodia 21st Century Maritime Silk Road Research Center.



This is an edited version of a previous story which has been updated for clarity.
Related Articles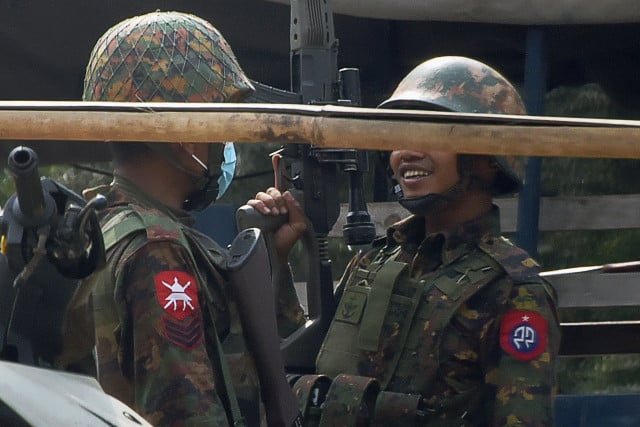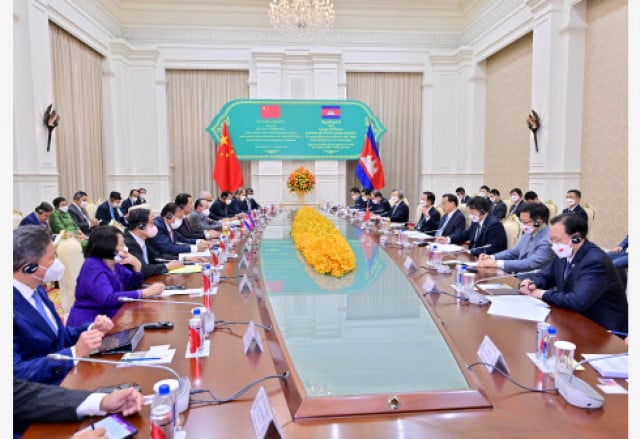 November 10, 2022 3:30 PM