As G20 leaders prepare to meet in recently flooded New Delhi, climate policy issues are unresolved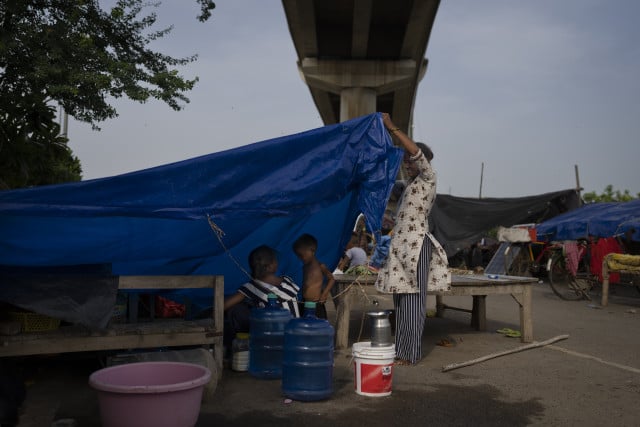 September 4, 2023 2:20 PM
NEW DELHI (AP) — Rekha Devi, a 30-year-old farm worker, is dreading the moment when her family will be ordered to leave their makeshift tent atop a half-built overpass and return to the Yamuna River floodplains below, where their hut and small field of vegetables is still under water from July's devastating rains.
Devi, her husband and their six children fled as the record monsoon rains triggered flooding that killed more than 100 people in northern India, displaced thousands and inundated large parts of the capital, New Delhi. The waters took her husband's work tools, the children's school uniforms and books and everything else the family had accumulated over 20 years, forcing them and thousands of others into makeshift relief camps.
Their temporary perch is less than 10 kilometers (6 miles) from the site of this weekend's Group of 20 summit at which leaders will have a final chance to decide how to better protect people like Devi when the next extreme weather event batters the city. But she expects little — except eviction as part of security measures for the meetings.
"If the leaders lived here, would they have taken their kids into the deep waters to live? Right now, no one is doing anything for us. We will see when they do something," she said.
Despite cyclones, extreme rains, landslides and extreme heat affecting India and the rest of the world in the last few months, climate ministers of the G20 nations — the world's largest economies and producers of most of its greenhouse gases —ended their last meeting for the year in July without resolving major disagreements on climate policies.
Energy experts said key bottlenecks include nations failing to agree on proposals to cap global emissions of carbon dioxide by 2025, set up a carbon border tax, scale up renewable energy, phase down all fossil fuels and increase aid to nations hit hardest by climate change.
Shayak Sengupta, an energy and research fellow at the Observer Research Foundation America, conceded there were no broad agreements on reducing fossil fuels or increasing renewables.
"However, I was encouraged to see that there were initiatives on specific sectors like green hydrogen, critical minerals, energy efficiency, finance for the energy transition and energy access," said Sengupta, based in Washington.
The G20's top leaders will have a last chance to send a strong message of climate action at their meetings on Saturday and Sunday.
The hope is they "will be able to come out with an ambitious agenda that can not only show that the G20 can act but will also bolster confidence going into the global climate meetings in December," said Madhura Joshi, energy analyst at the climate think tank E3G.
The annual global climate conference, COP28, will be held in Dubai this year. Joshi said she is hopeful because "writing off the world's 20 largest economies completely would mean that there are more concerns for the world as a whole."
Experts say one reason the talks among climate ministers haven't produced concrete results is that the decisions necessary are bigger than those ministers can take.
"We need to ask if climate ministers have the mandate to negotiate now on these big issues like climate and energy," said Luca Bergamaschi, CEO of Italian climate think tank Ecco Climate and former head of the Italian government's climate team.
Beramaschi said India Prime Minister Narendra Modi, whose nation holds the G20 presidency through November, has an opportunity step up as a global leader and "broker for international commitment between the West and the rest of the world," especially in relation to climate and energy negotiations.
"We need leaders to say we need to do more" on climate change, Beramaschi said. "More on moving away from fossil fuels and increase renewable energy, I think that sends a really strong message."
Related Articles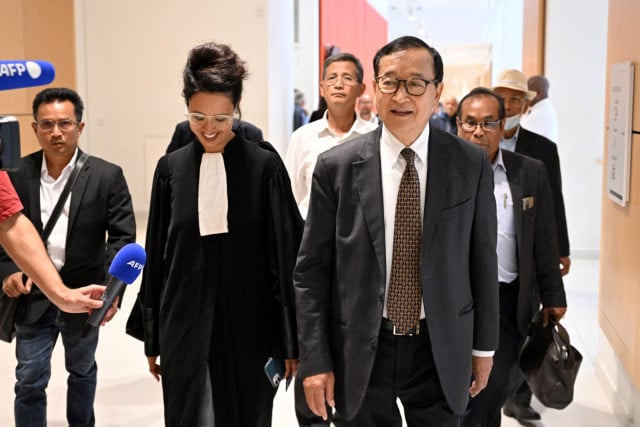 September 2, 2022 4:16 PM