Stop Litterring, River Cleaner Urges Sightseers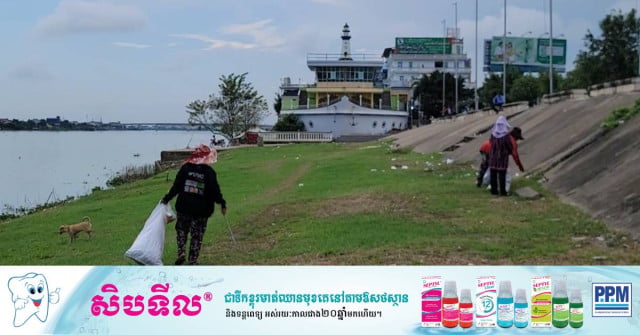 TAKHMAO – Every morning, park cleaner Heng Chantha picks up rubbish on the banks of Bassac River in Kandal's Takhmao city.
Starting at 7.30am, she and three others carry sacks and grabbing tools to pick up the trash. They spend an hour cleaning the park along the river or up to two hours if there is more rubbish.
Most of the rubbish is plastic, water lids and foam boxes among other items, she said.
The 43-year-old said she was upset at the actions of some people. Some sightseers just left what they had eaten or threw it away recklessly on to the banks.
She some people were doing their part to help the area clean but many kept littering.
"Pls put the package from what you've eaten into a bin," she said.
She has been working as a cleaner for five or six years and littering remains an issue.
She wants people who visit the Bassac River park to help preserve the environment and help clean the city.
Related Articles