Ten-Month Trade Volume Tumbles 3.1%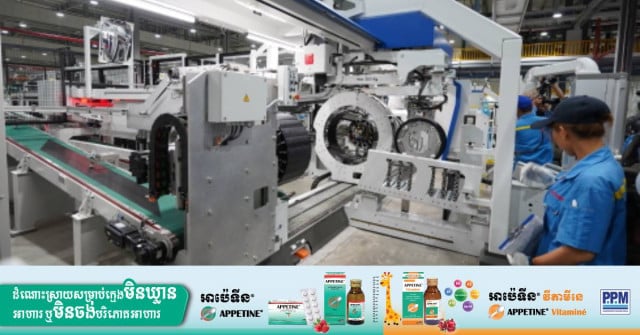 PHNOM PENH – Trade reached $38.6 billion from January to October this year, down 3.1 percent on the same period last year.
Exports were worth nearly $18.6 billion. Meanwhile, imports were around $20 billion, down 6 percent on the ten-month figure in 2022, according to the General Department of Customs and Excise.
Trade fell with several countries, including the US ($7.7 billion, down by 2.4 percent), Thailand (nearly $3 billion, down 17.6 percent), Germany ($446 million, down 19.3 percent), Canada ($756 million, down 22.4 percent), the UK ($735 million, down 12.2 percent), and Belgium ($414 million, down 33.8 percent).
However, trade with some countries went up with an increase in exports, including China, Vietnam, Indonesia, Spain and India.
The figure reached $10 billion with China where exports were up 19.3 percent, $5.27 billion with Vietnam (35.9 percent up), $862 million with Indonesia (65.5 percent up), $579 million with Spain (50.7 percent up), and $400 million with India (57.7 percent up).
In October, exports generated $1.64 billion, up 11.6 percent on October last year. The biggest export markets were the US ($600 million), Vietnam ($223 million) and China (nearly $200 million).
Meanwhile, imports were worth $1.85 billion, down 6.8 percent. Cambodia imported from China the most with $847 million, followed by Vietnam with $280 million and Thailand with $225 million.
The statistic shows that China, Vietnam and the US remain the biggest export markets, while China, Vietnam, and Thailand are still the largest markets for Cambodia.
Related Articles