The Cambodian Government Soon to Discuss Its 5-Plan Budget with the World Bank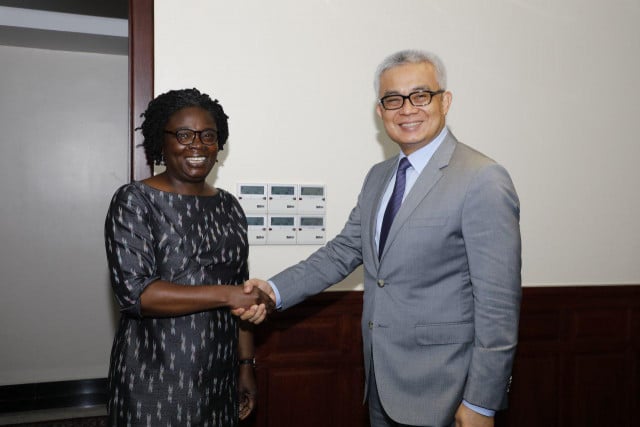 Phoung Vantha
September 18, 2019 2:38 PM
PHNOM PENH--The Cambodian government will soon meet with the World Bank to go through details of its 5-year plan that may require a budget of US$1 billion.

"In the coming months, we will have an annual meeting with the World Bank in the U.S….and after the meeting, we will have the exact amount of the budget," said Eng Touch, deputy director-general of the General Department of Budget at the Ministry of Economy and Finance, on Wednesday. More than $400 million of that budget have already been approved.
The financial support will go toward the Country Partnership Framework (CPF) for the period of 2019-2023 as part of the cooperation program between the Cambodian government and the World Bank, according to a statement released Monday by the Ministry of Economy and Finance.
These issues were discussed this week during a meeting between Deputy Prime Minister Aun Pornmoniroth and Victoria Kwakwa, vice president of the World Bank for East Asia and the Pacific Region. As the statement mentioned, this financial support will provide loans for the government's Rectangular Strategy-Phase 4.
Aun Pornmoniroth, who is minister of Economy and Finance, said that the World Bank has proven to be an important development partner for the country and helped Cambodia's economic development including finance and the human resource sectors, the release said.
According to a document issued last May, the World Bank will assist Cambodia's programs to support the financial sector development and foster private enterprise; strengthen public-sector accountability and public financial management; and expand needed investments in sustainable infrastructure.
"The new CPF will focus on promoting state efficiency and boosting private sector development, fostering human development, and improving agricultural productivity and the sustainable use of natural resources", World Bank stated in the release.
Related Articles