The Challenges of Next-Level Development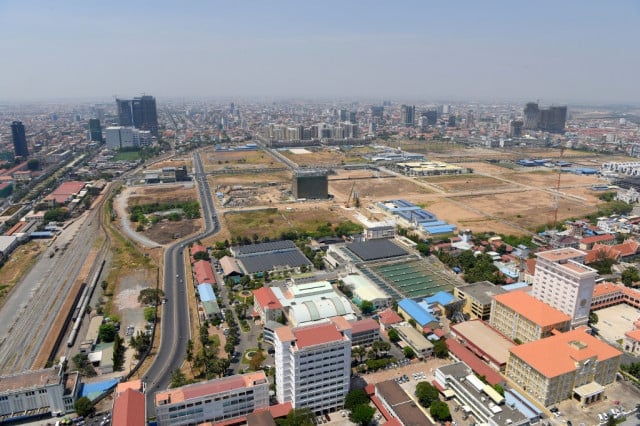 December 26, 2021 10:16 AM
Cambodia braces for impact of growth
The fifth United Nations Conference on Least Developed Countries (LDC5) is due to be held in 2022 in Qatar. The forum will bring together world leaders, international and civil society organizations, the private sector and youth representatives from least-developed states. Currently, there are 46 least-developed countries, all of which are poor and vulnerable. Some are islands and others are landlocked. They include 33 countries in Africa, 12 in Asia and one in Latin America. Cambodia is one of them.
Cambodianess's Sao Phal Niseiy interviews Alissar Chaker, Resident Representative of the United Nations Development Programme (UNDP) in Cambodia to discuss the importance of the conference and Cambodia's path to graduating from the least-developed country category.
Sao Phal Niseiy: Qatar will host the fifth United Nations Conference on the Least Developed Countries next year and a new 10-year program of action will be adopted at the conference to support these countries achieve the UN development goals. How important is the conference for countries like Cambodia?
Alissar Chaker: First, it's a valuable platform to share and learn. LDCs will be able to share best practices, effective international and domestic policies and initiatives as well as lessons learned in addressing the most pressing challenges faced by LDCs;
Second, this conference will provide opportunities to build transformative partnerships between the LDCs and their development partners, including the private sector, civil society and governments at all levels. This renewed partnership will mobilize long-term investment and finance in the LDCs and additional international support action to support their sustainable development.
Third, the interactive multi-stakeholder high-level thematic round tables during this conference will identify major emerging challenges, opportunities and strategies of development, including investing in people in LDCs, leveraging the power of science, technology and innovation for sustainable development, addressing climate change and supporting the environment, sustainable recovery from the pandemic and building the resilience of least-developed countries against future shocks, resource mobilization and strengthening global partnerships for sustainable development in LDCs, and supporting sustainable and irreversible graduation from the least developed country category.
The conference's specific objectives are:

-Undertake a comprehensive appraisal of the implementation of the Istanbul Programme of Action (IPoA), signed in 2011 and which is expiring;
-Mobilize additional international support measures and action in favor of LDCs;
-Agree on a renewed partnership between LDCs and their development partners to overcome structural challenges, eradicate poverty, achieve internationally agreed development goals and enable graduation from the LDC category.
Sao Phal Niseiy: Based on the 2021 assessment at the Triennial Review of the Committee for Development Policy, Cambodia for the first time meets pre-eligible for graduation from the least developed country category. What is your take on this?
Alissar Chaker: UNDP celebrates progress on meeting the graduation criteria for the first time in 2021 and stands ready to support the Royal Government of Cambodia for a smooth transition. It will be reevaluated in three years to confirm graduation. While this is an important step, the kingdom should prepare well to minimize economic risks when it graduates since it will lose on trade advantages from its key trading partners, Special and Differential (S&D) provisions, and on official development assistance (ODA). It will have to comply with all World Trade Organization (WTO) rules (e.g. on intellectual property and investment incentive laws). The Government is aware of these challenges. UNDP and other stakeholders at the international, regional and national levels stand ready to support strategic planning and cooperation to support the graduation process.
Sao Phal Niseiy: What do you think continue to be the most pressing challenges facing Cambodia and affecting its development?
Alissar Chaker: Despite the increase in the GDP, there are important development challenges lagging in Cambodia. If we think about the dimensions of Human Development and relevant deprivations, there are inequalities in the standard of living, basic income, education and health, and access to opportunities.
In terms of human resources, skills and training, Cambodia is an open economy with an increasing manufacturing sector. "Inadequately skilled labor force" is a major constraint to attracting foreign business. A working force with higher skills would accelerate its access to global value chains.
Finally, inadequate infrastructure has long been one of Cambodia's key constraints and is seen as a major bottleneck for the country's development. Cambodia's performance in logistics is uncompetitive compared with neighboring countries due to high logistic cost which stems from poor quality of logistics services and inadequate quality of the transport infrastructure. The cost and time to export a container from Sihanoukville, Cambodia's major seaport, is much higher than the global average, as reflected in the country's poor ranking in the Trading Across Borders indicators of Doing Business (108th out of 190 countries, according to World Bank report in 2018).
Sao Phal Niseiy: Cambodia is expected to graduate from the LDC category by 2028 or 2030 (assuming that next triennial review, the country still meets at least two of three thresholds). However, the Covid-19 pandemic may affect the country's progress and its ability to graduate?
Alissar Chaker: The indicators assessed are related to income (GNI per capita or income status and the overall level of resources available to a country), human assets (HAI related to health, nutrition, and education), and economic and environmental vulnerability (EVI or structural vulnerability and resilience to economic and environmental shocks that impede impediment sustainable development).
The Covid-19 pandemic may cause a potential delay of Cambodia's graduation due to its social-economic impacts in Cambodia and the resulting widening gaps. During the pandemic, Cambodia's economy in 2020 contracted by 3.4 percent (Ministry of Economy and Finance 2021). The outbreak caused sharp decelerations in most of Cambodia's main engines of growth in 2020, including tourism, hospitality and construction activity while the decline in global demand also affected the export sector like textiles, garments and footwear. Medium to longer-term impacts may also be associated with dropping out of school during the pandemic.
Sao Phal Nisey: What do you think international communities and development partners should do more to support Cambodia and other least developed countries?
Alissar Chaker: The UN mobilized international support measures (ISMs) that have been put in place for LDCs in the areas of trade; financial and technical assistance; and support for participation in international forums. As more countries approach graduation, there has been increasing emphasis in securing support for a smooth transition out of the category.
In Asia, the regional project on "New assistance measures for graduating Belt and Road Least Developed Countries towards the achievement of Agenda 2030" financed by the UN Peace and Development Fund, Agenda 2030 Sub-Fund is working with the governments of Bangladesh, Cambodia, Lao PDR, Myanmar, Nepal and Timor-Leste, as well as international specialists and UN entities, to develop a set of proposals for post-graduation assistance. It will provide a roadmap for support by the international community and development partners. However, the role of the private sector in supporting the government's efforts should not be overlooked, through impact investments and skills development.
Related Articles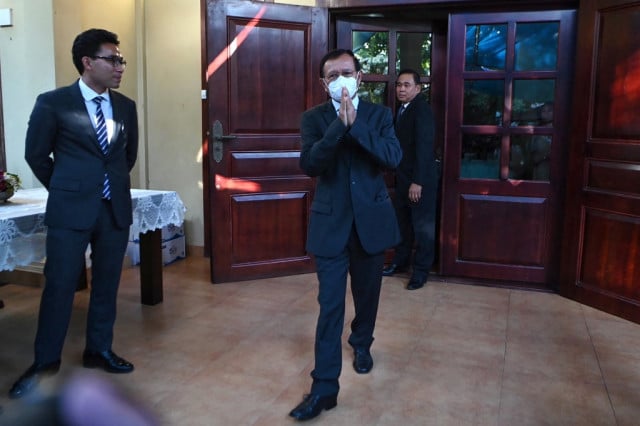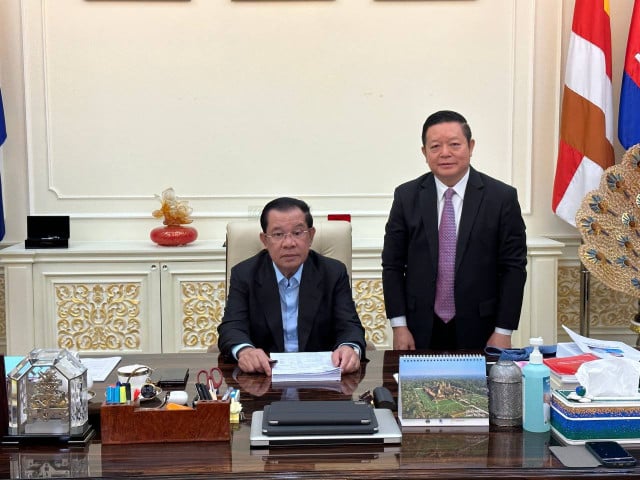 December 28, 2022 4:25 PM