The Chinese Embassy Supports Cambodia's Measures regarding a Group of Chinese Nationals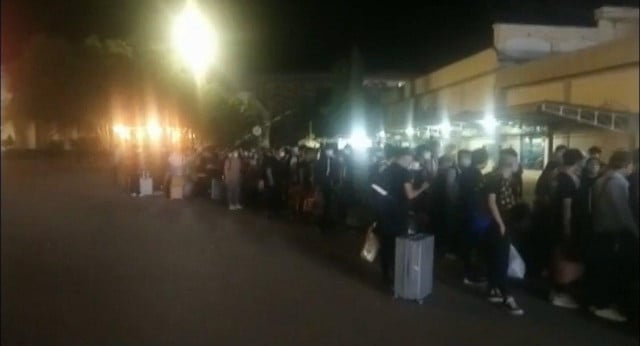 Phoung Vantha
March 27, 2020 1:51 PM
Detained in Bavet City, they now are suspected of illegal online gambling

PHNOM PENH--The Chinese Embassy Friday (March 27) expressed its support for the Svay Rieng provincial authorities who detained a group of 174 Chinese nationals in Bavet City on March 24 to look into their travel history, and are keeping them in isolation to prevent the spread of the Coronavirus Disease 2019 (COVID-19).

"At the moment, Cambodia's epidemic prevention [procedure] is tight and we support the efforts made to isolate the 174 Chinese citizens," the embassy said in a statement posted on the embassy's Facebook page.

Provincial Administration Director Ros Pharith said on March 25 that the Chinese nationals had travelled by bus from Phnom Penh to Bavet City to find accommodation, but that hotels had not allowed them to rent rooms.

Detained by the police as the purpose of their trip was not clear, the authorities arranged for the group consisting of 142 men and 37 women to stay in the Bavet city hall and be provided with food while the authorities looked into the situation, Pharith said.

The Chinese nationals were tested for the coronavirus as two of them seemed to have fever. The test specimens were sent for analysis to the Pasteur Institute in Phnom Penh and the Chinese nationals have been put in quarantine. " I don't have their test results yet," Pharith said Friday (March 27).

The Cambodian authorities now suspect that the 174 Chinese nationals may be online gamblers who worked in the Philippines, had flown from that country to Phnom Penh on March 24, and travelled by bus to Bavet City that same day.

The Chinese Embassy is working closely with the Cambodian authorities and conducting background checks on these Chinese individuals, the embassy said in its statement, adding that they will be subject to the laws of both countries.

Speaking of online gamblers, the embassy said that a joint effort by the Chinese and Cambodian police forces will dissuade illegal online gamblers from coming to Cambodia. If this does not prevent them from doing so, legal sanctions will be taken, the embassy added.
Related Articles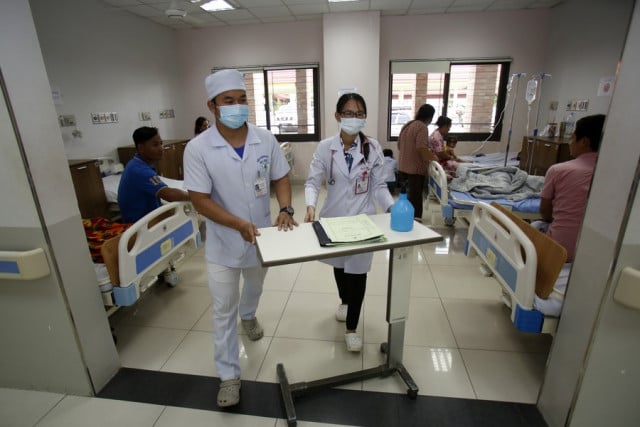 November 23, 2020 3:57 AM