Two S. Koreans apprehended for trying to smuggle millions in cash into Cambodia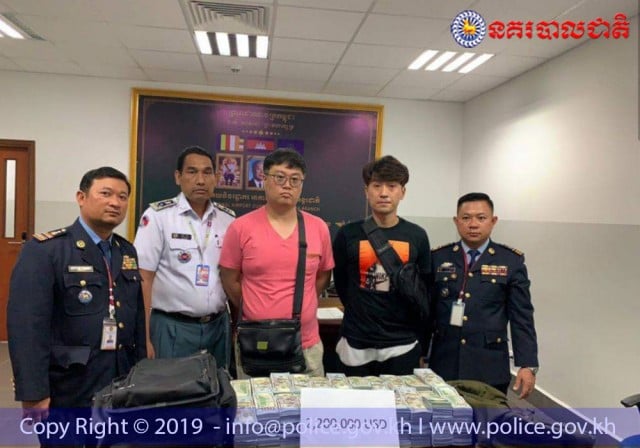 Thmey Thmey
July 9, 2019 6:26 AM
They may be charged with money laundering
PHNOM PENH--Two South Korean nationals were arrested Monday over alleged money laundering, according to the Cambodian National Police.
The men were caught at the Siem Reap International Airport carrying $2.2 million in cash without proper legal documents. They had arrived on a flight from Hong Kong.
According to the National Police website, they are being detained and the money temporarily kept at the General Department of Customs and Excise office while legal action is underway.
The South Koreans may be charged with money laundering under Cambodia's Law on Anti-Money Laundering and Combating the Financing of Terrorism.
This latest arrest is the third case involving money laundering activities this year. On 28 April, three Chinese nationals were arrested when they tried to bring in through Phnom Penh International Airport some $3.5 million without proper documents.
Another Chinese national was arrested on May 29 as he tried to smuggle nearly $1 million into the country.
Last February, the Paris-based intergovernmental agency known as the Financial Action Task Force put Cambodia back on its "anti-money laundering and terrorist financing watch list," citing technical deficiencies in meeting standards. The task force had taken Cambodia off the watch list in 2015.
Related Articles