The Ministry of Justice Is Looking into a Mobile Court and New Court Buildings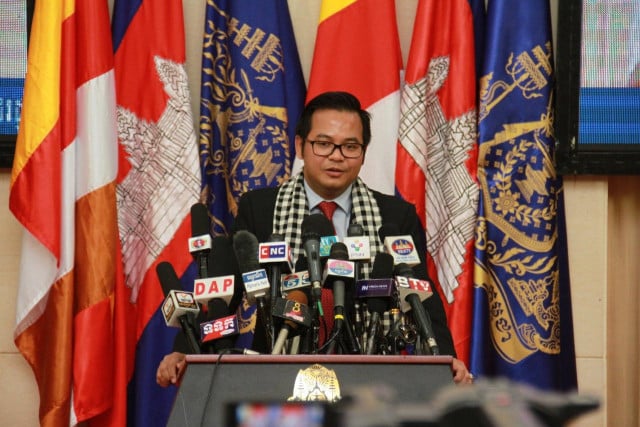 Phoung Vantha
March 26, 2020 10:56 AM
These measures are meant to address the case backlog throughout the country

PHNOM PENH—The Ministry of Justice is considering setting up a mobile court to deal with case congestion at courts throughout the country, Chin Malin, spokesman for the Ministry of Justice, said Thursday (May 26) during a press conference at the Council of Ministers.

The ministry also plans to add court buildings and especially courtrooms to contend with congestion due to the lack of courtrooms, he said.

"This mobile court is under consideration to solve case congestion at court…it is a long-term plan," Malin said at the press conference on the ministry's progress and directions. This will address the fact that judges now must go from one courthouse to the next to handle the numerous cases, and the fact that there are not enough courtrooms for the volume of cases, he said.

The situation is such that Prime Minister Hun Sen recently advised the Ministry of Justice to rent hotel rooms as courtrooms to speed up the process, especially with women's cases.

The need for more courts in the country is also due to an increasing number of people arrested, charged and awaiting trials, Malin said.

The Cambodian government intends to open appeals courts in Battambang, Tbong Khmum and Preah Sihanouk provinces, he said.

Malin added that the Ministry of Justice plans to announce next week a six-month campaign to solve nearly 10,000 court cases currently pending at the Phnom Penh Municipal Court.


Related Articles