The Phnom Penh Court imposes long jail terms for human trafficking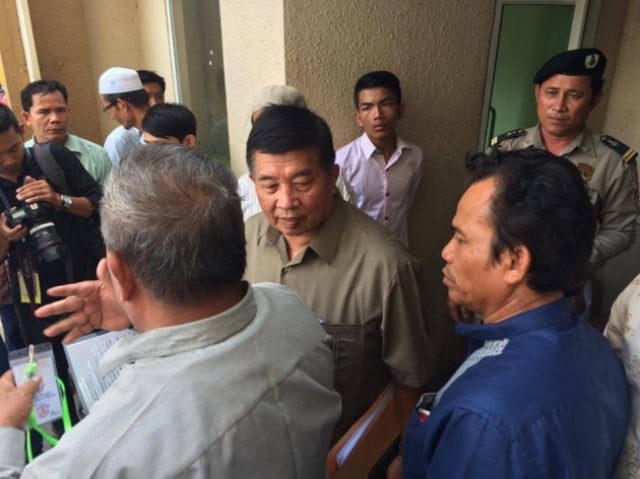 Both men were also ordered to pay 200 million riels (around $50,000) in compensation to the victims

PHNOM PENH--A former senior government official was sentenced to 15-year imprisonment for his involvement in human trafficking of women sent to work as maids in Saudi Arabia.
The Phnom Penh Municipal Court Tuesday announced the verdict, sentencing former secretary of state for Social Affairs, Veterans and Youth Rehabilitation Ahmad Yahya and his nephew Ismael Pin Osman to 15 years in prison.
"The judges sentenced them based on Article 11 of the Law on Suppression of Human Trafficking and Sexual Exploitation," Sous Vichearandy, deputy chief of the secretariat of administration at the Phnom Penh Municipal Court told Thmey Thmey. "And they have been sent to be detained at Prey Sar prison."
Yahya was removed from his position in September 2017 when he was found to be implicated in human trafficking. He and his nephew were arrested by the anti-human trafficking police in February 2018.
In addition to imprisonment, the judges ordered the two men to pay 200 million riels (around $50,000) in compensation to the victims, Vichearandy said.
Both were accused of illegally sending women to work in Saudi Arabia since 2004 after two Cambodian Muslim women, who were sent through the recruitment agency The Accent Group owned by Yahya himself, reported having worked for years in slave-like conditions and without being paid. They were rescued and repatriated from Saudi Arabia in 2017.
Related Articles