The Role of Community People and Parents' Participation in Education Amid the COVID-19 Pandemic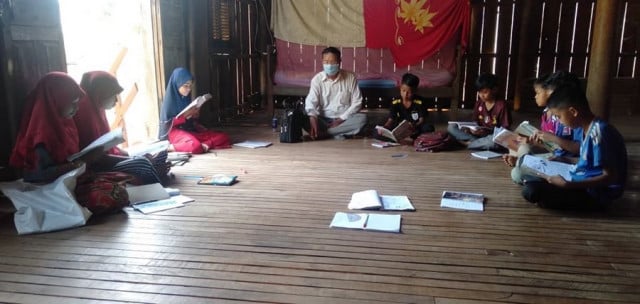 Neak Piseth
January 23, 2021 10:05 AM
Education is one of Cambodia's main driving forces to attain its aspiration to become an upper middle-income country by 2030 and a high-income country by 2050. Providing equitable quality education to every Cambodian under the principle of education for all is the primary task that the Cambodian government needs to carry out (Ministry of Education, Youth and Sport [MOEYS], 2019).

It has been suggested that the participation of parents and the community is a key catalyst for encouraging children to learn and augmenting their learning potential, which in turn promotes lifelong learning in the long run (Aref, 2010). Unfortunately, the COVID-19 pandemic has significantly impacted the Cambodian education system. In this circumstance, there is a strong need for parental and community participation in sustaining education throughout the country (Neak, 2019).
The spread of the novel coronavirus is universal (Andersen et al., 2020). The spread is also seen in Cambodia, forcing the Cambodian government to abruptly close schools in March 2020 as part of the measures to prevent any community transmission of the virus (Frontières, 2020, cited in Global Partnership for Education, 2019). For instance, during the first wave of the COVID-19 pandemic, face-to-face teaching and learning were replaced by virtual learning, giving Cambodian educators and learners a new experience. During the pandemic, virtual learning is the only means for Cambodian learners to have access to education while keeping safe in addition to practicing social distancing.
There are many critical challenges facing Cambodian education, which require collaboration and participation from the community people and parents to support their children's education and assist the government and other relevant stakeholders in alleviating those stupendous impacts. The challenges are largely caused by the inadequacy of technology, physical infrastructures, facilities and human resources as well as deficiency in knowledge of the community people and learners' parents (Neak, 2020). In addition, there is limited participation by the community people and parents in their children's learning and education, which is a forefront issue in Cambodian education during the pandemic (Tan, 2018).
Without the proper participation of the community people and parents, the inequality in education between children in rural and urban areas has increased. For example, there was approximately 97 percent of the net enrollment in primary schools in the last decade. Of those enrolled, 80 percent could finish primary school, nearly 40 percent finished low secondary school, but only 20 percent finished upper secondary school (Global Partnership for Education, 2019).
There are some perceptible actions and interventions of the Cambodian government that has paid attention to the participation of the community people and parents in the education sector and to ensure accountability and transparency in the education process (Benveniste et al., 2008). Additionally, the establishment of the Education Law concerning the partnership and participation of all pertinent stakeholders in Cambodian education is crucial to promote equitable quality education. For instance, articles 36 and 40 mention the participation and involvement of parents or guardians in education and that parents have the right to select educational programs, receive information regarding their children's study, and have an active participation at school to use their voice and express opinions (Royal Government of Cambodia [RGC], 2007, pp. 12-15).
The MoEYS has established the School Support Committee as an organization representing the community people and parents in school to facilitate their participation and raise their voices in the Cambodian education system (To, 2016). Furthermore, the Cambodian government has worked in cooperation with development partners such as UNESCO, UNDP, and UNICEIP to promote community participation in education in order to keep moving this sector forward and to develop human resources in Cambodia.
In short, although Cambodia's education system has encountered many challenges, especially amid the COVID-19 pandemic, the window of opportunities is always open for all relevant stakeholders to improve this sector. One way this can be done is through the participation of parents and people in the community. To grapple with those challenges and mitigate the impact of COVID-19, the MoEYS will invite all concerned stakeholders and the local community people to put in their efforts and to actively participate in their children's education to promote their lifelong learning and contribute to the development of the Cambodian education system. Those initiatives will assist the Cambodian government in accomplishing inclusive and holistic education and promoting lifelong learning that is aligned with the Cambodian National Policy on Lifelong Learning (RGC, 2019).
P.S. This article was originally published by Cambodian Education Forum on January 15, 2020.
Piseth Neak is a founder of The Way of Life Cambodia. He received a scholarship to pursue his master's degree in Education at Chulalongkorn University, Thailand. He has worked as an English lecturer at the Royal University of Phnom Penh, Cambodia.
Related Articles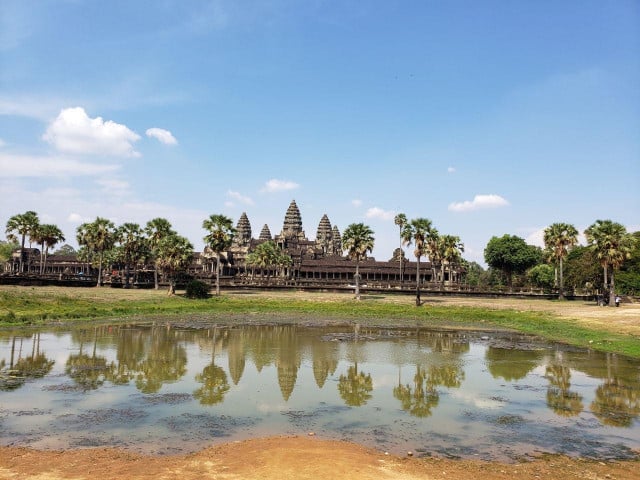 September 1, 2020 9:05 AM