The Significance of Higher Education for Cambodian Students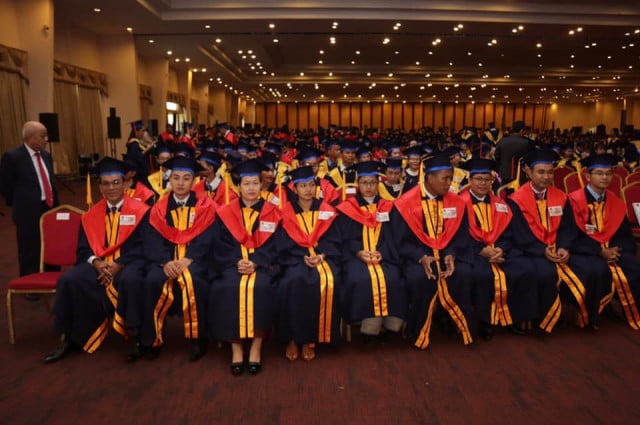 Phearun Chhoeurm
March 31, 2021 7:58 AM
Graduating from high school is a major milestone in life for many students after having been through a twelve-year journey that is full of tears and sweat. However, this ending is also the perfect time to start a new academic chapter which is to pursue higher education that opens many doors of opportunities and success. In contemporary society, high school graduates do not have as many opportunities as in previous decades. Immerwalr's (2002) report shows that 87% of 1015 American adults agreed that having a college degree is more important than a high school diploma. Therefore, most students have set their plans in advance to pursue post-secondary education, believing that it can offer a significant benefit for their future and their nations (Colver, 2018). This article explains the significance of higher education, discusses some challenges facing higher education enrolment in Cambodia, and encourages Cambodian students to pursue higher education after graduating from high school.
The significance of higher Education
Immerwalr's (2002) report shows that 84% of 1015 American adults agreed that higher education is essential to get ahead in life. Undoubtedly, university education plays a vital role in helping students to achieve their academic success. A university offers many exciting and advantageous courses that enable students to build a more robust intellectual capacity. The purpose of studying at a university is not only to obtain a degree but also to foster high academic performance. Students with good academic achievement, for example, will have more job opportunities than those with no academic success, and higher academic performers are more likely to be offered good jobs with decent wages (UKEssays, 2018).
Excellent academic performance is an additional component to build a successful career. Students' knowledge and skills during their time at college are the main requirements for jobs. Immerwalr (2002) found that 60% of 1015 American adults believed that higher education provides specific skills and knowledge for their future careers. The employment opportunity for college graduates is enhanced as the world is now strongly influenced by globalization. Universities around the world are increasingly required to produce highly skilled graduates who are able to respond to the ever-changing and complex needs of the contemporary workplace (Possa, 2006). Thus, university education can provide students with specific expertise and knowledge that could increase their performance at an occupational level.
Besides having extraordinary academic and career success, higher education is also a key to self-development. University can expose students to various cultures and real-life experiences; simultaneously, students can build unlimited networks. The same report by Immerwalr (2002) revealed that 68% of 1015 American adults said that higher education is necessary to communicate and interact well with people from distinctive backgrounds. Another study on college students experiencing diversity at the University of Michigan by Laird (2005) found that with an increase in diversity, particularly in various courses and ongoing interactions with their classmates, students are more likely to perform well in academic self-confidence, social activities, and critical thinking skills. In short, post-secondary education brings students a life-changing experience and an improvement for their future. As Chickering (1994, p. 53) noted, "Career success and a good life depend on continuous learning and self-development. Leading a rich and full life depends on our capacity to put ourselves in challenging situations and to learn from them." Students' challenges could allow them to think out of the box and discover hidden talents and creative ideas.
The challenges to higher education enrolment in Cambodia
According to the World Bank (2017), higher education, especially in developing countries, has become a significant factor in producing resourceful people in the economic sector and strengthening the national competitiveness. In the last few decades, the higher education development in Cambodia has improved because more and more universities have been built, and educational systems have been reformed. According to Open Development Cambodia (ODC, 2018), the enrolment rates in primary school increased to 93.5% in 2017, 55.7% for secondary school, and 25.1% at high school. However, school dropout among primary and high school students is still a concerning issue in the country. United States Agency for International Development (USAID) statistics show that dropout rates in the lower secondary level are on an average 20% compared with an average dropout rate of 9% in the primary and 12% in upper secondary level (USAID, 2013). The dropout rates are one of the reasons for a lower number of enrolments in higher education.
There are many other factors leading to low enrolment in higher education. Many Cambodian high school graduates, especially those in the countryside, have encountered many challenges such as financial problems, language barriers, and lifestyle changes (Lay et al., 2017). They may not have the ability to pursue higher education after graduating from high school. Moreover, some students who failed high school exams have never been to university due to poverty. Instead, they tend to find unskilled work in their communities or migrate to other countries to earn money to support their family. Meanwhile, illiterate adults, predominantly female, usually work in factories and the hospitality sector. The need to work is a key reason forcing students to drop out of schools and universities. Research has shown that Cambodian youth faced challenges in seeking jobs as many of those jobs required high-level skills (Khidir, 2018). As a result, those who had not gone on to college ended up working in low-paid jobs which did not offer them desirable opportunities.
To address these issues, the Ministry of Education, Youth, and Sport (MoEYS) has introduced many projects, one of which is the implementation of Education Strategic Plan (ESP) 2014-2018 (MoEYS, 2014) to expand access to quality education at all levels. The policy for child development to reduce dropout rates was also introduced in 2016 by Cambodia National Council for Children (ODC, 2018). Another program is the School Dropout Prevention Pilot (SDPP) Program which is a five-year program, funded by USAID, aimed at reducing school dropout among primary and secondary school students (USAID, 2013). In addition, MoEYS with the support of the World Bank implemented Higher Education Quality and Capacity Improvement Project aimed at providing academic support to disadvantaged students and improve quality of university staff in terms of scholarships and training (World Bank, n.d.). As a result of this project, 1000 Cambodian students were granted scholarships to pursue tertirary education. Despite these efforts, a recent study found that dropout among Cambodian students remain an issue (Pov et al., 2020).
Conclusion
As the number of high school graduates has continued to increase every year, the government should take further efforts to urge students to pursue higher education and offer more scholarships, especially for students from low socioeconomic status. Furthermore, the government should collaborate actively with non-governmental organizations to support students in rural areas from low-income families and ensure equal access to quality education. As Cambodia expects to become an upper-middle-income country by 2030 (World Bank, 2020), more talented and skillful young people with university degrees are needed to work in private and public sectors.
No doubt, studying at university is a roller-coaster journey that is full of challenges. Still, these will unlock students' potential, offer a lot of real-life experiences, and master specific skills. In the industrialized society, university education opens up enormous opportunities for students to live a comfortable lifestyle and obtain well-paid jobs. In Cambodia, going to university is essential for students, and it is also new hope for the nation. The increase in higher education enrollment will help uplift the country's human resources, which will support Cambodia's aspiration to become a knowledge-based society and high-income economy in the future. Considering these advantages, Cambodian students should not pass up higher education if they want to live a better life and play a part in the development and prosperity of their country.
Phearun Chhoeurm is an intern at Cambodian Education Forum (CEF). He is a senior student pursuing Bachelor's degrees in Professional Communication and Tourism Management at the Department of English, Royal University of Phnom Penh and the Tony Fernandes School of Business, the University of Cambodia, respectively.
This article was originally published by Cambodian Education Forum on March 25, 2021.
Related Articles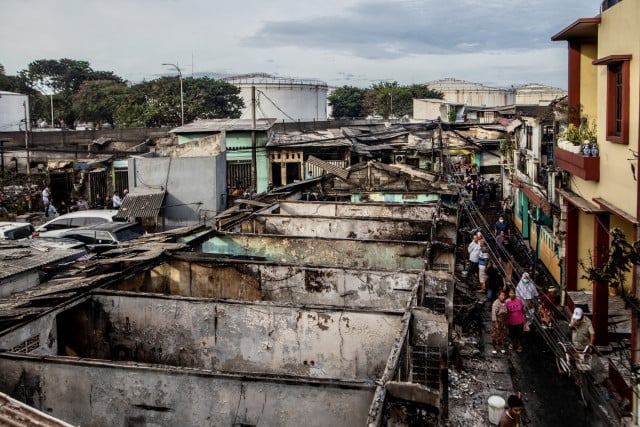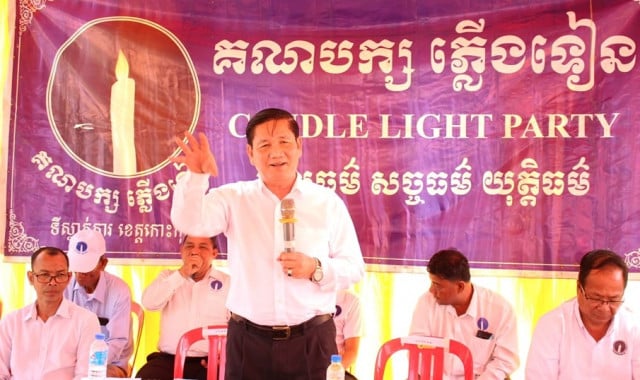 January 17, 2023 11:59 AM