The Trial of Union Leader Rong Chhun to Continue in February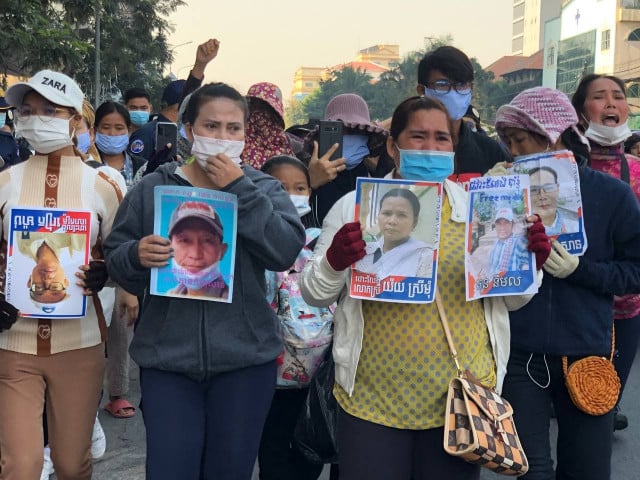 Phoung Vantha
January 15, 2021 1:13 PM
The Phnom Penh Municipal Court made the decision after questioning him all morning on Jan. 15
PHNOM PENH--The Phnom Penh Municipal Court on Jan. 15 concluded the first day of the trial of Rong Chhun, president of the Cambodian Confederation of Unions, by announcing that the trial would continue on Feb. 3, 2021.
Em Bunnarith, Chhun's personal assistant, said that, after questioning Chhun the whole morning, the court decided to resume the trial on Feb. 3.
Rong Chhun was arrested on July 20, 2020, following criticisms he voiced about the way the Cambodian government is handling negotiations with Vietnam regarding the tracing of the border. He is charged with "incitement to cause serious disorder to social security" and was sent to pretrial detention at the Phnom Penh's Correctional Centre 1.
Some relatives of detained members of the outlawed opposition party Cambodia National Rescue Party (CNRP), who had come to the court to show support to Chhun and plead for the release of the former CNRP members, were banned from gathering in front of the court by police officers and security guards—some in uniform and some not—who were deployed on the street and around the court building.
Related Articles