Timor-Leste Eyes Cambodian Investors 
Sao Phal Niseiy
June 8, 2020 8:32 AM
Rich in natural resources, Timor-Leste offers a bountiful opportunity for Cambodian investors according to Ambassador Ermenegildo Kupa Lopes.

PHNOM PENH--Timor-Leste's Ambassador to Cambodia, Ermenegildo Kupa Lopes on Monday (June 8) says he wants to see the presence of Cambodian investors in his country in the near future.

The comment was made during a courtesy call to Cambodian National Assembly President Heng Samrin.

During the meeting, Lopes told Samrin that Timor-Leste is rich in natural resources which have attracted investors from many countries both in and outside the region. However, he noted, so far Cambodian investors have not yet invested in the country.

"Timor-Leste hopes to see a presence of Cambodian investors in the future," he was quoted as saying in a Facebook post from the National Assembly.

On the Cambodian side, Samrin encouraged the two nations' governments to continue strengthening cooperation in field of tourism, agriculture and human capital, which, he said, would bring about mutual benefits for both sides.

Cambodia and Timor-Leste established diplomatic relations in 2002 after the country declared its independence from Indonesia following a United Nations referendum in 2002.
Diplomatic and economic cooperation between the two countries has since expanded, but bilateral trade has remained stagnant, valued somewhere between $30,000 to $40,000 annually. However, both sides have vowed to expand trade, with particular focus on the tourism and education sectors.
Last year, with an effort to forester people to people linkage, the Cambodian government pledged to provide 10 scholarships to Timor-Leste students to pursue their studies in the Kingdom.
In the same meeting, the National Assembly's president also reiterated Cambodia's unwavering support for Timor-Leste to be the 11th member of Associate of Southeast Asian Nations (ASEAN) as well as the new member of the ASEAN Inter-Parliamentary Assembly.

Timor-Leste formally applied to be the 11th member of the regional grouping in 2011 but its application is still being assessed. Despite Timor-Leste fulfilling requirements under Article Six of the ASEAN Charter, accession requires consensus among ASEAN members.
Related Articles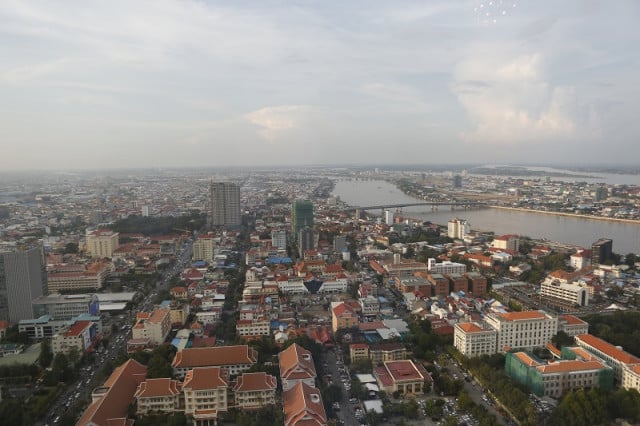 February 13, 2020 2:17 AM