Two more International Awards for Eau Kulen (Kulara Water Co., Ltd)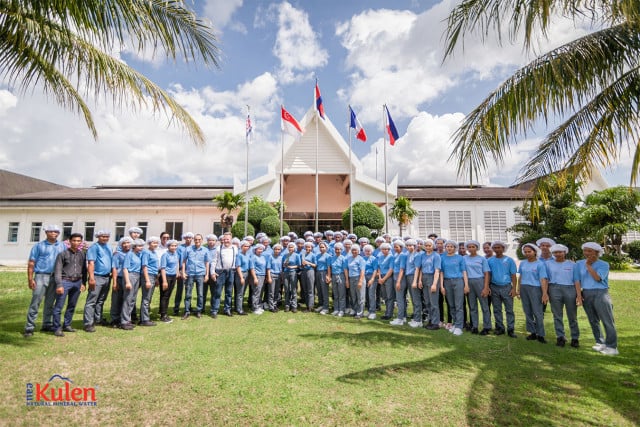 Kulara Water's commitment to sustainable development and social responsibility has once again been highlighted. The company that produces Eau Kulen, Cambodia's first natural mineral water, has just won the Asia Responsible Enterprise Awards 2022 in two separate categories: "Green Leadership" and "Responsible Business Leadership".
Eau Kulen: a natural and healthy product, a leading brand
Since the launch of the Eau Kulen brand in 2013, the Kulara Water's team, as well as the DKSH's team (dedicated to the distribution and marketing of Cambodia's first Natural Mineral Water), share a certain pride: that of being able to develop and market a leading Natural Mineral Water that meets the highest international quality standards, and which is also well-balanced in essential minerals beneficial for health and produced locally.
Thanks to the company's outstanding model of Sustainable development, governance and inclusive performance, Eau Kulen has quickly established itself among the biggest international brands. Kulara Water continues to grow, with Innovation and Corporate Social Responsibility (CSR) as the main drivers of its development and its inclusive growth. The Kulara Water's team are indeed committed to pursuing on a daily the firm ambition to "create and help" of Bernard Forey, the company's founder, which has also founded numerous successful large companies around the world (such as MTI in Indonesia, La Vie in Vietnam, MyCare and Éva in Myanmar, etc.).
Bernard Forey's commitment to a fairer world was first rewarded more than 40 years ago by French President Valéry Giscard d'Estaing ("French Légion d'honneur" in 1977). Kulara Water, for its part, has received in 2019 the Eurocham Corporate Social Responsibility Awards, co-chaired by His Excellency Sok Chenda Sophea (Minister attached to the Prime Minister and Secretary General of the Council for the Development of Cambodia), and by H.E. George Edgar (Ambassador of the European Union to Cambodia). Through this Prize, the jury has honored the unique business strategy of Kulara Water, as well as the relevance of its global approach combining performance and fairness. Kulara Water has also received in 2020 the Asia Responsible Enterprise Awards in the "Investment in people" category, for all of its initiatives and programs focusing on local and community development.


Sustainable development and Corporate Social Responsibility (CSR) at the heart of Kulara Water's business model
Kulara Water's holistic approach in terms of Corporate Social Responsibility covers the 3 fundamental pillars of Sustainable development and respond to multiple interconnected issues and challenges. It also responds, on a voluntary basis, to numerous priority Sustainable Development Goals (SDGs) set by the United Nations for 2030.
Since its launch, Kulara Water has achieved many concrete results in terms of Innovation, Value creation; Leadership & Excellence, Corporate governance; Diversity & Inclusion, Resource protection, Reduction of the environmental footprint, and also in terms of Community development.


Two new International Awards for Kulara Water
Kulara Water's initiatives and concrete programs in terms of sustainable development and corporate social responsibility were rewarded once again on July 21 2022. The company has just received the Asia Responsible Enterprise Awards in two distinct categories: "Green Leadership" and "Responsible Business Leadership".


The "Green Leadership" category rewards in particular two large-scale programs carried out by Kulara Water: the program for the reforestation and reintroduction of species of trees threatened with extinction (initiated in 2018 in the Phnom Kulen region, in partnership with the Archeology and Development Foundation), as well as the successful energy transition of the company, thanks to a second leading partnership with TotalEnergies.
The "Responsible Business Leadership" Prize honors the committed career of Dr. Jacques Marcille, CEO and co-founder of Kulara Water, alongside Bernard Forey. This year, only three business leaders across Asia have won this award, for their dedication and perseverance in championing and promoting responsible entrepreneurship: Mr. Hong-Tu Tsai, Chairman of Cathay Financial Holding (the largest financial institution in Taiwan), Mr. Joseph Huang, President of E-Sun Commercial Bank (the fastest growing bank in Taiwan) and Dr. Jacques Marcille, Managing Director of Kulara Water / Eau Kulen (the No. 1 Natural Mineral Water in the Kingdom of Cambodia).
About Eau Kulen (Kulara Water Co., Ltd)
Launched in 2013, Eau Kulen, the Cambodia's First Natural Mineral Water, draws its source from the Kingdom's most sacred mountain. The success of the brand is both industrial, commercial and human. It demonstrates that business performance is intrinsically linked to Excellence, Social responsibility and Fairness, and intends to inspire other local actors in the implementation of sustainable practices, for the benefit of the greatest number.
About Kulara Water's reforestation program which combines the reintroduction of endangered species of trees and concrete actions ro raise awareness about resource protection
Initiated in 2018 thanks to a leading partnership with the Archeology and Development Foundation (ADF), Kulara Water's ambitious program of reforestation and reintroduction of rare and endangered species has made it possible to plant about 103,000 rare trees in less than 4 years (9,136 trees in the 40.5 ha protected site of Kulara Water and 92,935 trees in Phnom Kulen National Park). This program, which also includes actions to raise awareness among the younger generation about the protection of the environment and natural resources, involves nearly 600 children from three primary schools, as well as 20 teachers, for the direct benefit of 430 families and 2,100 villagers of the Kulen Mountains.
About Kulara Water's successful energy transition
Thanks to a leading partnership with TotalEnergies, Kulara Water (Eau Kulen) is projecting itself into the future with renewed ambitions in terms of energy autonomy, reduction of the carbon footprint, sustainable development, social responsibility and business performance. The company, committed since its launch to ensuring its sustainable growth, has just equipped its bottling plant at the foot of the Kulen Mountains with a hybrid solar system ensuring its energy independence. This innovative system, designed, installed and operated by TotalEnergies, is one of the first of its kind in Cambodia.
6,500 m2 of solar panels have been installed, for a total green energy production capacity of 650 kWp on site. The solar panel farm is also connected to an 896 kW storage battery system. The system, operational since January 2022, is thus able to meet the needs of Eau Kulen's bottling plant by providing continuous energy. The solar energy produced, clean and renewable, is used during the day. Surplus energy is stored in batteries to meet a large part of the needs of a bottling plant that runs, with three shifts, 24 hours a day.
About Dr. Jacques Marcille, Managing Director of Kulara Water and Winner of the AREA Awards 2022 in the Responsible Business Leadership Category
Dr. Jacques Marcille is a pioneer in sustainable development, invested since the end of the 1960s in the concrete implementation of shared models of growth and value creation. His 53 years of work have indeed demonstrated that an other growth is possible, economically viable, inclusive and sustainable. From his early beginnings in scientific research to date, Dr. Jacques Marcille has always made innovation and sustainable development incredible levers of competitiveness and performance.
Now 77 years old and still active, Jacques has demonstrated over the past five decades the importance of knowing how to implement concerted approaches combining expertise, vision and leadership, creativity and fairness, in order to continue to renew and innovate, to constantly continue to excel. Pioneer in the spontaneous implementation of sustainable practices, Jacques is firmly convinced that being a visionary is not enough to succeed. To make great progress, it is above all a question of knowing how to surround yourself with the right people to bring a strong answer to numerous economic, social and environmental challenges.
Setting a strong working example, Jacques has never been afraid of sharing his creative business strategies combining vision, sustainable development and inclusive performance. He has demonstrated throughout his long career his total commitment to contributing with new ways to improve the business and the companies' value, while encouraging best sustainable practices. Sharing since more than 50 years his values of excellence and openness, Jacques is also committed to leaving no one behind. As a remarkable leader, he always wants to do more, supporting each of his employees to strengthen his/her skills and help them better see their future and growth opportunities in the organization.
About the Asia Responsible Enterprise Awards, the most prominent CSR Recognition Program across Asia
The Asia Responsible Enterprise Awards recognize and honor Asian businesses for championing sustainable and responsible entrepreneurship in the categories of Green Leadership, Investment in People, Health Promotion, Social Empowerment, Corporate Governance, Circular Economy Leadership, Corporate Sustainability Reporting, and Responsible Business Leadership. The Awards are built on 6 key pillars, namely the Environment, Fair Practices, Health, Leadership, the Community and its People.
Press Contact:
Nimith CHHENG (Globalstream Agency)
[email protected] - +855 11 648 174 - +855 10 648 174
Related Articles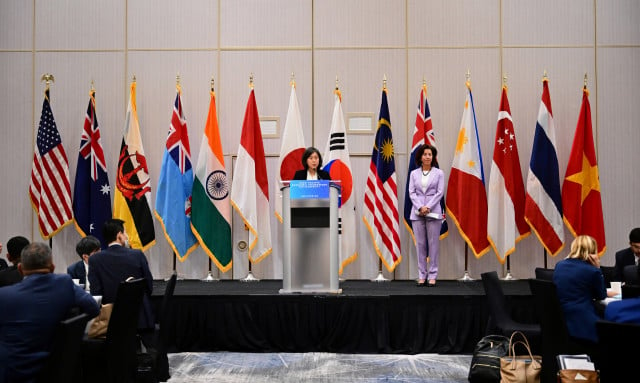 September 10, 2022 9:26 AM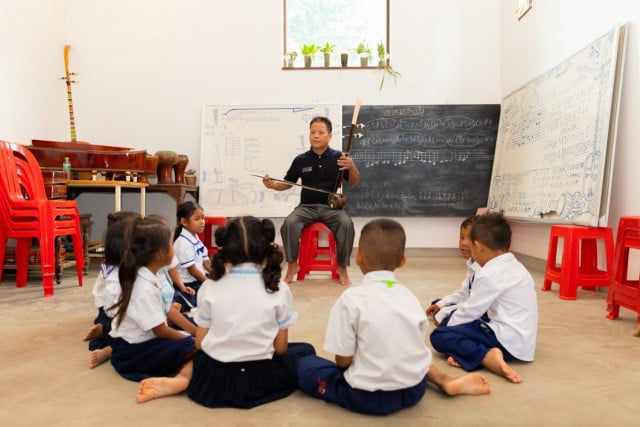 November 19, 2022 10:25 AM