UK Mission Backs Cambodia's Green Future
PHNOM PENH – A sleek, new, environmentally friendly SUV has joined the ranks of the diplomatic fleets in Phnom Penh.
Britain's Embassy has set an example by becoming the first mission in the country to replace its gasoline-powered cars with electric vehicles (EVs), in this case, I-PACE Jaguars.
"Climate change is something that we all need to take seriously, and ways of mitigation and adaptation," British Ambassador Tina Redshaw said.
"Everyone has a role in that, whether it's to use less plastic, whether it's to be really mindful on the impact each of us has on our one planet."
The move had gathered attention not only from the diplomatic community but also from Cambodian ministers, including the minister of public transport.
"By being the first – and still the only mission – to have electric vehicles, it shows the intention of the UK and the seriousness with which the UK takes climate change and its impact and how to combat it," she said.
To reduce the environmental impact of its representations across the world, the UK ordered EVs for each of its embassies.
Across Cambodia, the noise of petrol engines is gradually being replaced by the hum of electric cars and motorbikes. Electric tuk-tuks can be booked on the main ride-hailing platforms.
However, the country faces serious hurdles as it moves from fossil fuel power to sustainable energy to drive its transport sector.
In December last year, Cambodia filed its long-term plan to become carbon neutral by 2050 to the United Nations Framework Convention on Climate Change, making Cambodia the third least-developed nation to do so.
British Minister of State for Asia Amanda Milling, during a two-day visit to Cambodia in January, commended Cambodia for adopting the long-term plan and pledged that the United Kingdom would continue to support the nation's climate initiatives.
Encouraging the use of EVs is essential for lowering emissions from the transportation sector and strengthening the resolve to meet climate goals. However, Cambodia relies heavily on polluting energy sources like coal and fossil fuels to generate electricity.
Introducing more EVs without moving away from polluting electricity production won't significantly reduce the greenhouse gasses emitted by the transportation sector.
In 2021, over 51 percent of the country's domestic electricity generation came from renewable sources such as hydropower (44.17 percent) or solar (6.36 percent).
But in the past three years, the share of electricity produced from non-renewables increased. Coal represented 34.5 percent of the electricity generated in Cambodia in 2018, and diesel fuel only 1.93 percent, their respective share increased to 41.2 percent and 7.63 percent last year.
According to a report by Climate Analysis Indicators Tool, the transportation sector accounted for 5.88 million tonnes of Cambodia's CO2 emissions in 2019, making it the third largest source of carbon dioxide emissions behind land-use change and forestry (31.7 million tonnes) and agriculture (21.3 million tonnes).
Even if temperature increases stay within the 2°C targets, the Ministry of Economy and Finance and the National Council for Sustainable Development predict that the effects of climate change might lower Cambodia's GDP by about 10 percent by 2050.
The number of battery-powered vehicles is starting to pick up. In the seven first months of 2022, the Ministry of Public Works and Transport registered 155 new electric cars, compared with 11 last year.
Electric vehicles started to be registered in Cambodia in 2018. As of July 2022, 366 electric vehicles were registered, of which 169 were cars, 10 were motorcycles, and were 187 tricycles, ministry spokesperson Heang Sotheayuth said.
With support from the United Nations Development Program (UNDP) in Cambodia, the ministry started installing charging stations across the country in March 2022.
Nine have been installed, one each in Sihanoukville, Battambang, Siem Reap, Aeon Mall Sen Sok City, a Caltex gas station and four at the ministry in Phnom Penh. The low number prevents broader use of EVs in the country.
"Electric car users not only help reduce fuel pollution but also save a lot of money in gasoline, up to at least 63 percent compared to thermal vehicles," said Transport Minister Sun Chanthol.
The cost of components for electric cars is also much lower than for internal combustion vehicles.
Buyers of EVs also take advantage of import duties. Combustion-powered cars are subject to a 120 percent import tax while the rate for electric vehicles is 63 percent.
But the recent announcement of Indonesia to potentially impose a nickel export tax, one of the main components of EVs' batteries which the country is the world's biggest exporter, may increase the cost of production of such vehicles.
Related Articles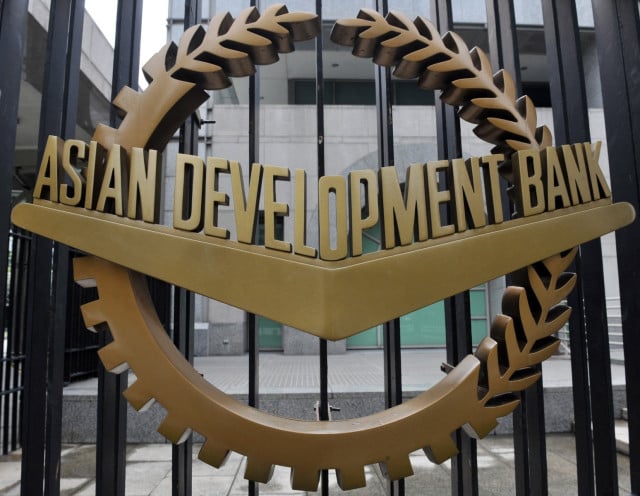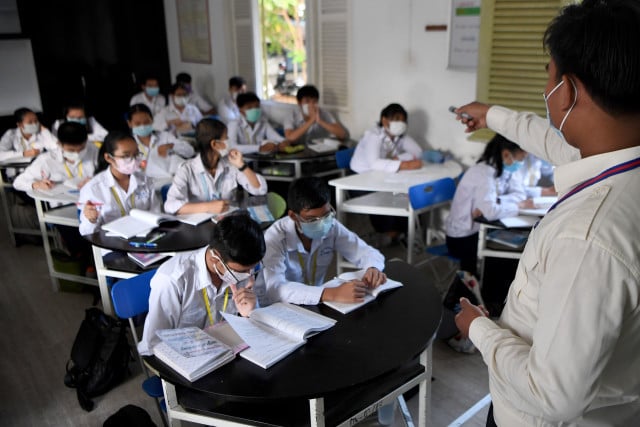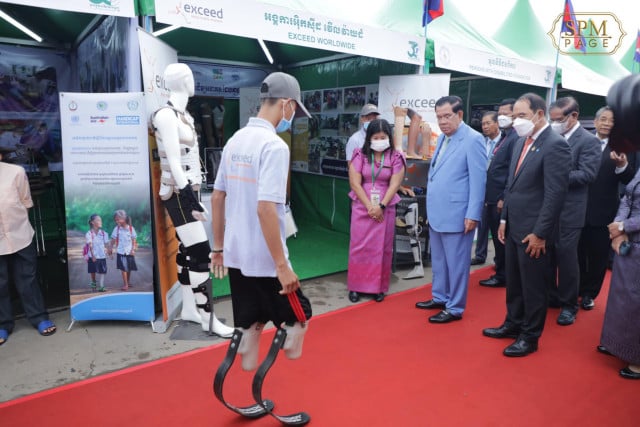 November 22, 2022 2:25 PM