UK PM's Trade Envoy Visiting Cambodia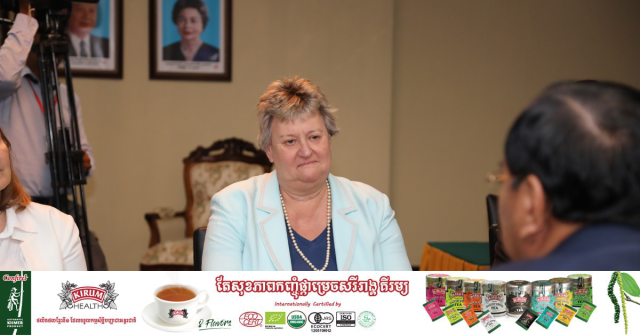 September 25, 2023 12:05 PM
PHNOM PENH – The UK Prime Minister's Trade Envoy Heather Wheeler is visiting Cambodia to explore trade opportunities and green investments.

Wheeler, who is also the trade envoy to Laos, is in Phnom Penh from Sept. 24 to 26. During her visit, she will meet with several Cambodian ministers and representatives of the British and Cambodian business communities to explore opportunities to strengthen commercial relationships and support Cambodia's sustainable development and transition from Least Developed Countries (LDC) status, the British embassy said in a press release.

The UK sees huge potential to deploy green investment and encourage Cambodian exports, under the UK's "Developing Country Trading Scheme", to increase Cambodia's competitiveness and increase incomes for Cambodians.

"This year is an exciting year for UK-Cambodia trade and investment. As we celebrate 70 years of diplomatic relations, we have launched a range of new initiatives that will increase business in both directions, supporting jobs and growth in both our countries," Wheeler said ahead of the visit.

"We have launched our inaugural Joint Trade and Investment Forum; made Cambodia a priority as part of our international British Investment Partnerships work; and are encouraging even more fantastic Cambodian producers to make use of the Developing Countries Trading Scheme to export to the UK."

The UK is one of the main export markets for Cambodian products. The two-way trade in 2022 had recovered to its pre-pandemic levels of over $1 billion, said the embassy with Cambodian exporting to the UK are predominantly made up of garments, footwear and bicycles.

During the first eight months of 2023, trade volume reached nearly $590 million with Cambodian exports worth $527 million and UK exports topped $60,96 million, according to data from the General Department of Customs and Excise.

Cambodia also qualifies for Comprehensive Preferences under the UK's recently launched Developing Countries Trading Scheme which gives Cambodia duty-free, quota-free access to the UK market for 99 percent of product lines.
Related Articles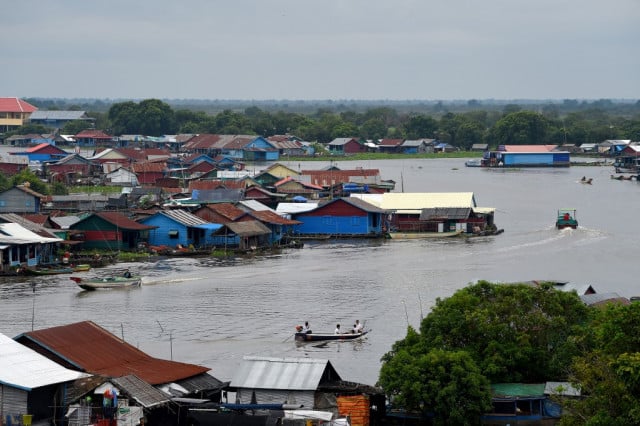 December 21, 2020 5:14 AM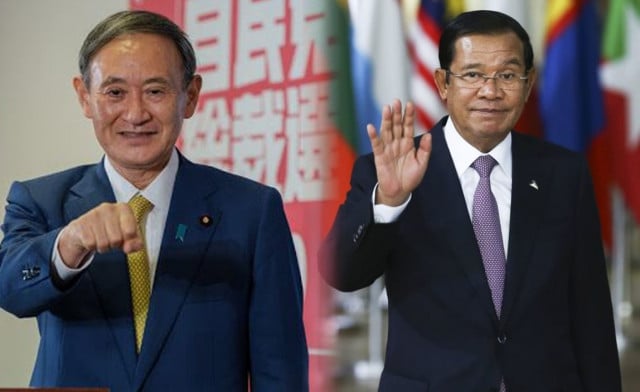 September 19, 2020 5:06 AM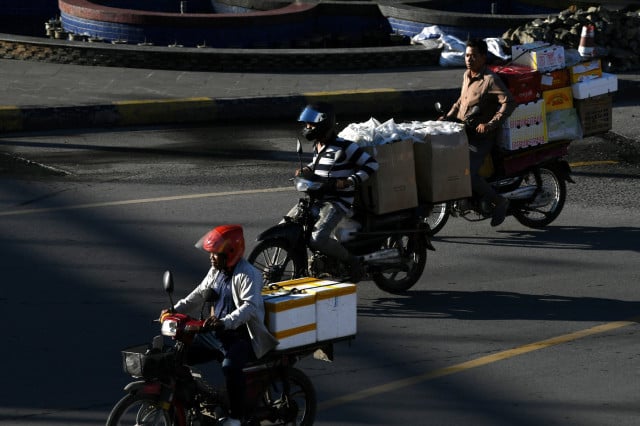 November 30, 2022 11:37 AM