Ukraine: Cambodia Goes It Alone in the Region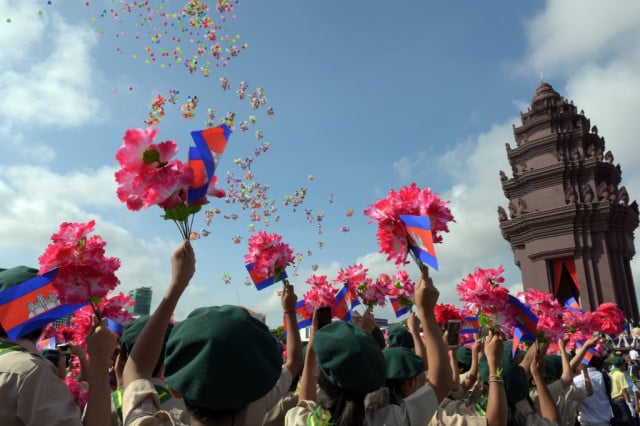 While three countries bordering Cambodia abstained, Cambodia voted in favor of the resolution of the United Nations General Assembly on Oct. 12 (New York City time) condemning the "attempted illegal annexation" by the Russian Federation of Ukraine's regions of Donetsk, Kherson, Luhansk and Zaporizhzhia.
According to an overwhelming majority of countries at the United Nations (UN)—143 out of 193—the referendums held in those regions on Sept. 23 through 27 in favor of annexation to the Russian Federation were illegal, and having their results recognized by Moscow constitutes a violation of Ukraine's sovereignty and territorial integrity, is "inconsistent" with the principles of the U.N. Charter as they "have no validity under international law and do not form the basis for any alternation of the status of these regions of Ukraine."
When it comes to defending one's sovereignty, Cambodia knows what it's talking about. For centuries following the decline of the Angkorian empire, the country's powerful neighbors that today are Thailand and Vietnam repeatedly attempted to carve up the kingdom, hoping to make the Mekong River their common border.
The late King Norodom Sihanouk, whose 100th birthday will be celebrated at the end of this month of October, made the respect of the country's territorial integrity and sovereignty his life-long battle.
Cambodia's position today is along these lines, despite the historic ties of friendship between Phnom Penh and Moscow.
This attempted territorial annexation involves a country far away from Cambodia, but the nation hears in it the powerful call of its own history.
The country to "go it alone" in the region on such an issue deserves to be mentioned. And hailed.
Related Articles