Ukraine, N. Korea on Agenda for EU Talks in Seoul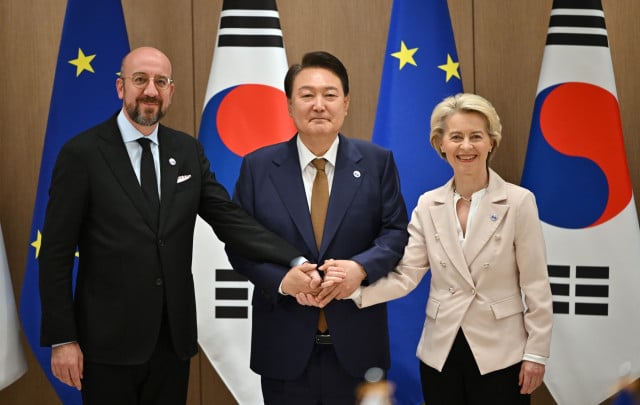 Seoul, South Korea -- Two European leaders arrived in Seoul on Monday for talks with South Korea's President Yoon Suk Yeol that will cover trade agreements, Ukraine and North Korea's banned weapons programmes.
European Council President Charles Michel and European Commission President Ursula von der Leyen are on their first visit to the East Asian country after attending the Group of 7 summit in Hiroshima.
"The EU and South Korea are expected to express their strong joint support for upholding the rules-based international order," the European Council said in a statement.
The leaders are also "expected to discuss North Korea's repeated ballistic missile launches, its ongoing nuclear programme", and Seoul's efforts to persuade Pyongyang to give up its nukes, the statement said.
The European Council president visited the heavily fortified Demilitarised Zone dividing North and South Korea ahead of the summit.
Michel said on Twitter: "The desire for freedom will always be stronger. North Korea's nuclear armament threatens peace in the region."
Von der Leyen met with the European business community in Seoul, pledging to further strengthen the EU's "special bond" with South Korea by deepening cooperation in strategic areas including clean energy and research.
The pair also visited Seoul National Cemetery to pay their respects to South Korea's war victims.
Yoon's office said the visit by EU leaders is an "opportunity to strengthen practical cooperation in the fields of economy, health, science and technology and deepen cooperation on regional and global issues".
- Ukraine agenda -
Ramon Pacheco Pardo, a professor of international relations at King's College London, said responding to Russia's invasion of Ukraine will be a "priority" at the summit.
South Korea, the world's ninth-largest arms exporter, has sent humanitarian assistance to Ukraine and sold tanks and howitzers to Poland -- a key ally for Kyiv as it battles Russia's invasion.
Seoul has a long-standing policy of not providing weapons to active conflict zones -- although Yoon has hinted that this could change.
The president's office warned last month Seoul's decision on whether to send military aid to Kyiv depended on Russia's actions.
A large attack against civilians could tip the balance, it said.
So far, Europe has welcomed South Korea's "robust response" to the invasion, including its indirect provision of arms to Ukraine via third parties, Pardo told AFP.
"So from an EU perspective, the summit will serve to discuss the latest developments related to the invasion and also to ask Seoul to provide lethal weapons to Ukraine directly," he said.
Yoon held talks with Ukrainian President Volodymyr Zelensky on the sidelines of the G7 on Sunday, following a meeting with Zelensky's wife, Olena Zelenska, in Seoul last week.
During his meeting with Zelensky in Hiroshima, Yoon promised additional non-lethal aid to Ukraine, including demining equipment and ambulances, at the request of the Ukrainian president, according to South Korea's presidential office.
© Agence France-Presse
Related Articles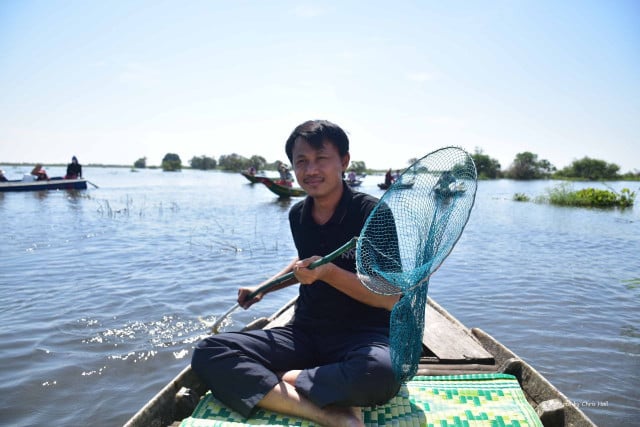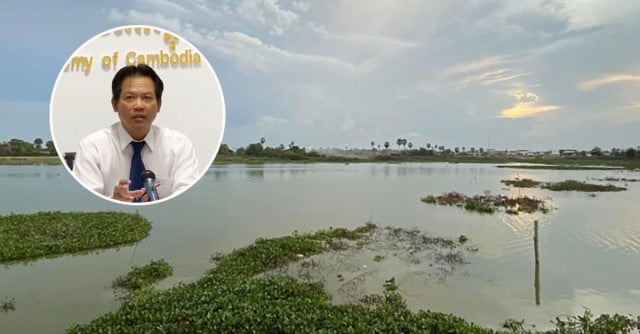 September 7, 2021 4:13 PM