Visakha FC Tops Premier League After Second Week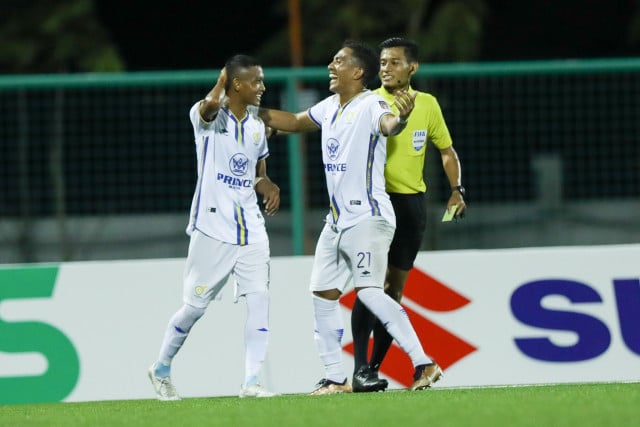 PHNOM PENH – Entering its second week, the Cambodian Premier League (CPL) is dominated by Visakha FC, which is now two goals ahead of last week's leader, Preah Khan Reach Svay Rieng. On the other side of the board, Angkor Tiger FC remains at the bottom of the ranking.
In the first match of the second week, which was held from Aug. 11 to 13, Preah Khan Reach Svay Rieng won 2-1 against the defending champion Phnom Penh Crown FC at Svay Rieng Stadium on Aug. 11.
The next day, Naga World FC lost by three goals to Visakha FC at its home stadium, Kampong Speu Stadium, with a score of 1-4. Meanwhile, ISI Angkor Senchey FC got crushed at its home AIA stadium by Prey Veng FC, with a final score of 0-5.
On Aug. 13, Boeung Ket FC humiliated Angkor Tiger FC 4-1 at its temporary stadium, Olympic National Stadium, and the Kirivong Sok Sen Chey drew with the Tiffy Army FC 1-1 at Kirivong Stadium.
The third week of CPL will start on Aug. 19 at 3:45 pm with Angkor Tiger FC welcoming Kirivong Sok Sen Chey at the Tiger's home stadium in Siem Reap, Hanuman Stadium.
There will be three matches on Aug. 20. The first one will be at Prey Veng Stadium, where Prey Veng FC will welcome Boeung Ket FC at 3:45 p.m. At 6 p.m., Preah Khan Reach Svay Rieng will play against Naga World FC at Svay Rieng Stadium while Visakha FC will open the doors of Prince Stadium to welcome ISI Dangkor Senchey FC.
On Aug. 31, Phnom Penh Crown FC will play against Tiffy Army at 6 p.m. in Phnom Penh's Smart RSN Stadium.
Visakha FC stands in first place with six points, followed by Preah Khan Reach Svay Rieng, also with six points. They are followed by Prey Veng FC, which has 3 points on the scoreboard.
Marcus Warren Haber of Preah Khan Reach Savy Rieng led the top scorer with four goals, followed by De Oliveira Marques Marc of Naga World FC with three-goal and Phan Sophen of Prey Veng FC with two goals each.
Related Articles