Woman Creates Jobs from Plastic Waste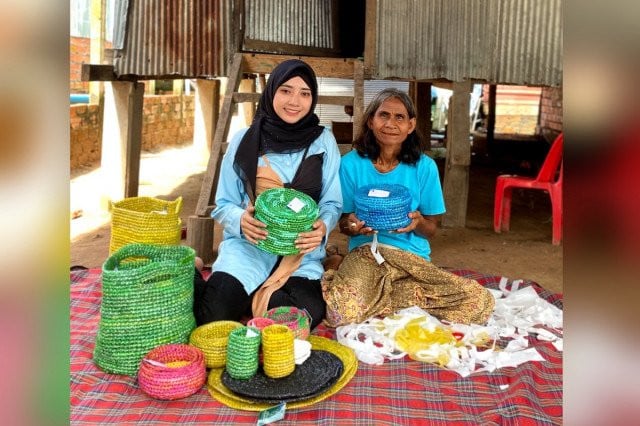 Litter recycled to provide work and aid environment
PHNOM PENH--Cambodian-Cham woman Man Erafasyra, 21, has launched a project to help clean up the environment while creating jobs for women by recycling used plastic bags into useful products.
Erafasyra founded Ladies Circles, which turns plastic bags into items such as baskets, backpacks, diapers and other bags. The organization was created in September, supported by UNICEF Cambodia under the Generation Future project.
She said she decided to create Ladies Circles because waste plastic bags are seen everywhere in Phnom Penh and she wanted to contribute to addressing the environmental problems they caused.
"We consume a lot of plastic bags every day, which causes environmental issues in Cambodia," she said.
"For instance, one person consumes at least one to five plastic bags per day. Therefore, I'm starting from a small point where we recycle those bags into new products as we cannot completely eliminate plastic consumption.
"I love the idea of recycling the plastic waste as I can help the environment as well as empower and promote our Cambodian women," said Erafasyra.


"The project has provided jobs to unemployed women in the community and those who have lost their jobs due to the COVID-19 pandemic. They used to be scavengers and cleaners."
Out of the revenue from the sale of the products, 60 percent is distributed to the makers, 20 percent for advertising and marketing, 10 percent buys basic necessities for women who make the products, while the other 10 percent will be donated to orphanages and needy schools.
Although she is not paid for this project, Erafasyra does the work with pleasure.
"I earn nothing from this project, not even a penny," she said. "The income earned goes to the women of the community and a small portion is to supply the project. The other two small portions are for donations.
"Why did I still choose to do that project? I told myself that this is what I want to do to help. Even though I cannot directly donate money to them, I can donate ideas. I can be a voice and I can stand for them."
Products that Ladies Circle makes from plastic scrap seem to get a lot of support from customers, especially from international guests, hotel, and restaurant owners, she said.
Related Articles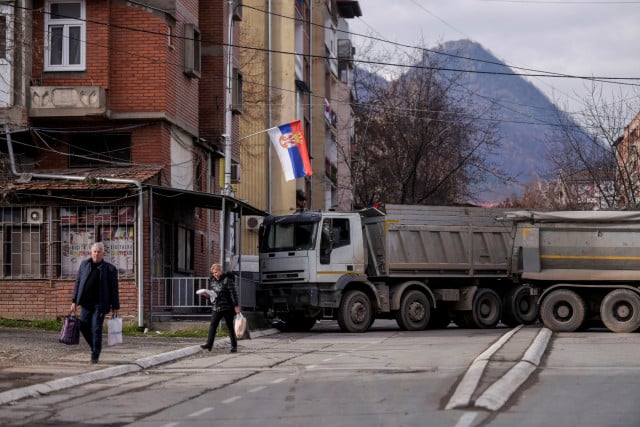 December 29, 2022 10:53 AM