$70,000 Raised for NGOs from Street Art Festival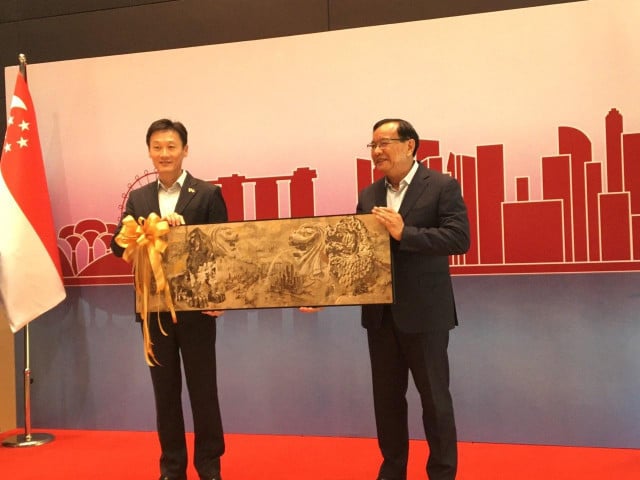 Torn Chanritheara
September 8, 2020 9:50 AM
The funds were officially handed over to Cambodian Living Arts and the Cambodian Children's Fund on Sept. 8 at the Singaporean Embassy in Phnom Penh.
PHNOM PENH--A total of $70,000 was generated from the sale of 11 murals displayed during the Street Art Festival in Phnom Penh, which took place in February earlier this year.
The money raised was given to two NGOs working in the field of arts and education for Cambodia's children, with the two organizations receiving the funds during a handover ceremony held on Sept. 8, 2020.
Deputy Prime Minister and Minister of Foreign Affair Prak Sokhonn and Singaporean Ambassador Michael Tan presided over the ceremony.
Street Art Festival was held from Feb. 15 to 29 to mark 55th anniversary of diplomatic relations between Cambodia and Singapore.
During the two-week festival, 11 murals were painted by Cambodian-Canadian artist FONKi and Singaporean muralist Yip Yew Chong.
The 11 murals were purchased by different supporters and all the proceeds from the event were presented to the event's beneficiaries, Cambodian Children's Fund (CCF) which received $55,000 and Cambodian Living Arts (CLA) who received $15,000 in a ceremony held at Singaporean Embassy.


Addressing the event, Sokhonn said that relations between Cambodia and Singapore have been nurtured and deepened, and highlighted that there have been numerous high-level exchanges and cooperation in trade, tourism and culture.
Despite the pandemic, Sokhonn added, that trade exchange between two countries has been still occurred as usual with volume reached $2 billion in first six months of 2020.
"Today's commemorative celebration reflected the robust and longstanding relations and multifaceted cooperation between both countries over the last 55 years," he stressed while saying two countries will work together under UN and ASEAN frameworks.
Tan said that while the actual date of the establishment of diplomatic relations is next week, he decided to host the event a week earlier to avoid the Pchum Ben holidays.
According to the Ambassador, relations between the two countries had hit an all-time high between 2018 and 2019 with strong figures in trade, foreign direct investment (FDI), tourist arrivals and capacity building in those years.
Cambodia was one of the first countries to recognize Singapore's independence which was declared Aug. 10, 1965. Diplomatic ties were formally established on Sept. 15, 1965.


In 2019, bilateral trade accounted for $4.2 billion making the Southeast Asia Nation the 9th largest trading partner of Cambodia. Since 1994, FDI from Singapore to Cambodia reached $2.03 billion, making the city state Cambodia's fourth largest investor, while in 2019 alone, $216 million worth of direct investment flowed from Singapore into Cambodia, according to data provided by the Singaporean Embassy in Phnom Penh.
The murals sold will be displayed publicly in Phnom Penh and in the provinces such as Siem Reap, Kampong Cham, Sihanouk, and Kandal.
One mural; the 'Cambodia-Singapore: 55 and Beyond' was unveiled and installed in front of the Singaporean Embassy. Jointly created by FONKi and Yip Yew Chong, the mural depicts the state of development of the two countries, and the lifestyle and aspirations of their peoples.
Related Articles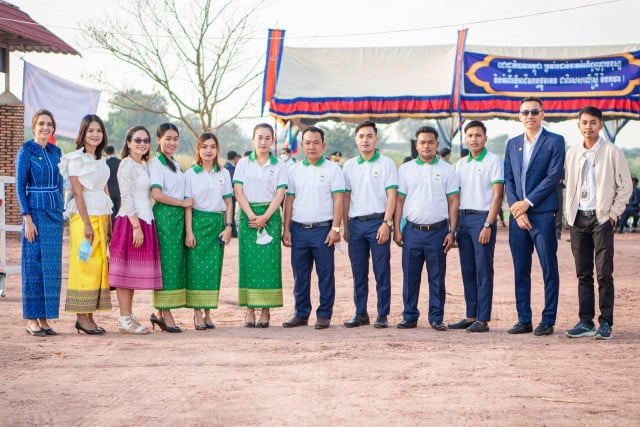 December 22, 2021 4:05 PM