A Japanese Chef Attracts Diners with Italian Cuisine near the Russian Market in Phnom Penh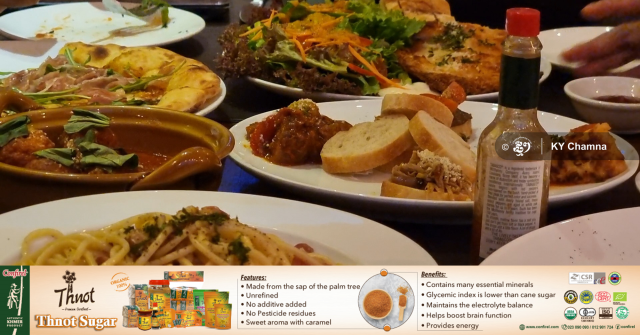 PHNOM PENH — From handing out free pizzas to doing his own delivery, Chef Kitaura Hiroki has had a bumpy journey at times running his Italian restaurant. And yet, he has managed to build his clientele, said a nearly-decade long customer. Patient and humble, Hiroki has managed to build his clientele with many loyal customers who regularly come to the restaurant, he said.
Located along a typical communal road in Phnom Penh where residential areas mix with sections of small and medium-size businesses, the restaurant spreads over two flats on the ground floor and a small mezzanine, its simple sign that reads "Trattoria Bello" competes with the evening golden hour as the yellowish light bulbs gently brighten the restaurant.
Employees, chefs and the owners gather well before the restaurant opens at 5:30 pm to make sure the kitchen and dining areas are spotless and the tables set in the restaurant as they get ready to turn on the flame and get busy in the kitchen.
"Irasshaimase," a young Cambodian restaurant manager exclaims, followed by the rest of his crew, when customers set foot in the Trattoria Bello.
The rhythm of kitchen utensils played by the chefs and the sizzling sound of heated oil in combination with the indistinguishable chattering of other customers nearby may easily make a person's stomach growl.
A cold towel and a chilled glass of water are served with a smile accompanied by the ambient sound of jazz music coming from the ceiling. Yellow-painted walls with simple art illustrations hanging on them warm the atmosphere as the chefs do their magic in the kitchen located close to the dining tables.
This Italian restaurant offers customers a unique atmosphere in a semi-residential area of southern Phnom Penh, which is also less than one kilometre southeast of the famed Tuol Tom Poung market, aka the Russian Market.
"When he worked with this business back in 2014, for a period of time, he was walking around giving away pizzas along with leaflets, for free, so that people in the local area could taste and evaluate," said Liza, Kitaura Hiroki's wife. The couple, Cambodian and Japanese, have seen good times and down times over the years, especially during the recent COVID-19 pandemic.
"At first, I was a bit shy when he invited me to do this—Cambodian people do not really do this," she said. "He wore a chef uniform and went around the neighbourhood. Since there were some Westerners living here, we did get some attention and orders, but it was not much."
Before coming to Cambodia, Hiroki worked for a while at a small Italian restaurant in Japan. "One day, my boss asked me if I wanted to come to Cambodia and work with her as a restaurant manager," he said.
Being a country boy, Hiroki had never left his country and did not speak English. So, since he was approaching 30 years old, he decided to take on a journey and explore something new outside his home country, he said.
"I told myself this could be my last chance to do something before I turn 30," Hiroki said. "Cambodia was a new country and a new culture for me. So, everything was hard." After some time, Hiroki started running the business by himself, having learned English along the way.
Knowing how to cook—whether pizzas, spaghettis, salads or other Western dishes—and how to design a menu, Hiroki started teaching Cambodian chefs Western dishes. A number of his trainees still work with him.
Affordable and serving tasty dishes, Hiroki's Trattoria Bello became well-known among Westerners in that area.
Before or even during the pandemic, which was a period during which Cambodia was experiencing curfew, even though he was the restaurant owner, Hiroki still made his deliveries in the neighbourhood with a simple red Honda Cub motorcycle, using a plain, undecorated pizza-box-size metal container attached to the rear seat. Although food delivery is a job in which people have to rush, he would never fail to smile at his customers as he did whenever he entered and exited his restaurant.
During COVID-19, the couple had to make a difficult decision. "I thought of closing the door a couple of times during the pandemic," Hiroki said. "I did not have enough cash. I had to reduce the number of our employees to three."
However, the situation improved after the pandemic as his long-time customers have usually come back to dine at the Trattoria Bello. Also, social media such as TikTok, mentioned by the owners, have somehow introduced their restaurant to Cambodians who like to experience new tastes. From one flat with tables and the kitchen neatly cramped together, the couple has now extended the restaurant to two flats with ample room.
"Tuol Tom Poung is also a good place to live," Hiroki said. "It is not so expensive. Currently, we also have a growing number of Japanese and Khmer customers coming to our restaurant." With its numerous restaurants and food vendors, pubs and sky bars offering a variety of drinks and cuisines, Tuol Tompoung can be considered a well-known place for food and drinks in Phnom Penh.
When asked about his plans for the future, whether he would like to return to Japan and start a business there, Hiroki said, "I am not sure about the future.
"Actually, I have a family in Cambodia, so I want to die in Cambodia", he said with a big smile on his face.
Related Articles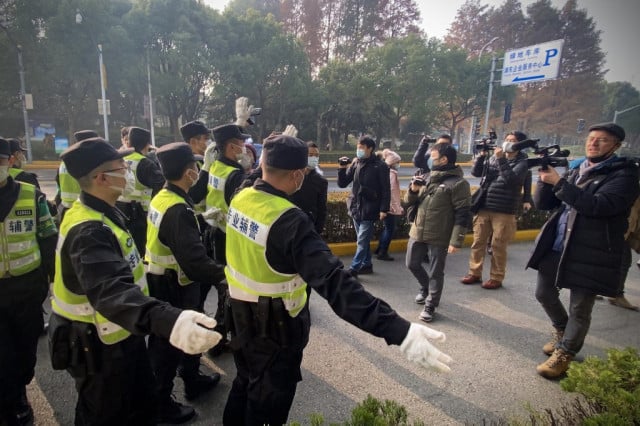 December 28, 2020 2:24 AM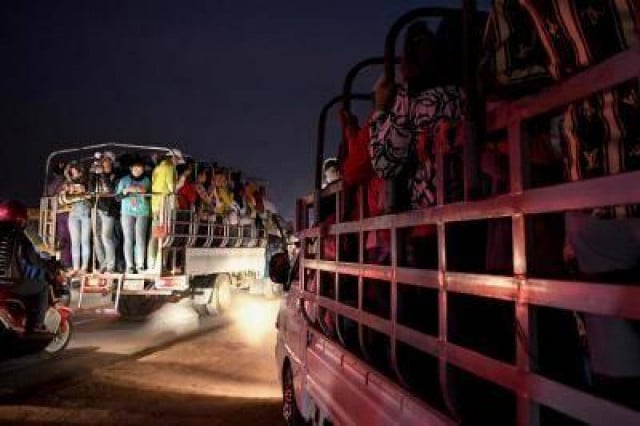 February 13, 2020 7:37 AM