It Couldn't Happen Today: The Right to Protest Has Been Lost in Cambodia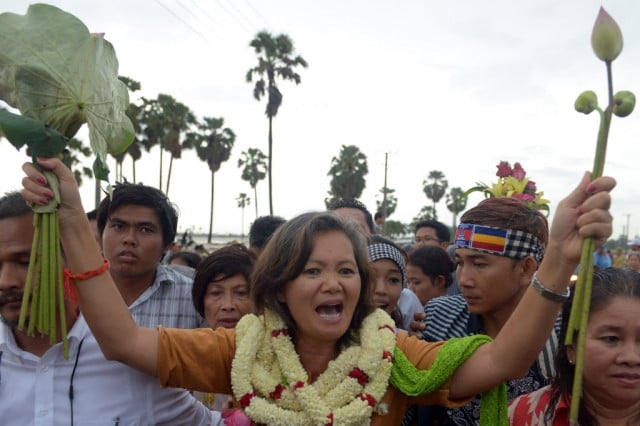 Gerald Flynn
June 23, 2020 10:28 AM
Neither the government nor its critics see protests as possible in Cambodia anymore, following an evolution of methods designed to stifle dissent.

PHNOM PENH--The world watched in horror as George Floyd, an unarmed black man, was slowly killed by then-police officer Derek Chauvin, who knelt atop Floyd's neck for nearly nine minutes in broad daylight on the streets of Minneapolis. Some of Floyd's last words, "I can't breathe" have become the mantra for a massive protest movement that has consumed the United States and spread internationally, forcing governments around the world to face up to the injustices and inequalities—as well as their origins and their heirs—within their own societies.

Floyd was killed on May 25, 2020. The next day, protests erupted in cities across the United States. And the weeks that followed produced surreal, almost apocalyptic scenes being broadcast from all over the United States as militarized police units cracked down violently on what were initially peaceful protests. The depth of systemic racism, injustice and inequality in that country was exposed as an open wound festering on the underbelly of society—this was the US with its face torn off.

But the movement spread beyond the US, with almost 4,000 cities and towns across America, Europe, Asia and Africa hosting protests in the wake of Floyd's death. The public killing has inspired thousands of people to stand up and speak out against oppression and, while the discourse in the US and much of the world has centered around systemic racial inequality, the roots of this stem from a gross imbalance of power—an imbalance that is being challenged by the growing number of people taking to the streets to defend fundamental rights and dismantle the systems denying basic freedoms.

Cambodia has, in recent years, sought to limit the ability to criticize and express dissent, following the dissolution of the Cambodia National Rescue Party (CNRP) in 2017. Today, a climate of fear and self-censorship prevails among dissidents, as well as the press and anyone else who challenges the government and their narrative. Freedoms have been restricted and the fledgling democracy in Cambodia has, in the eyes of many, been manipulated to benefit a powerful elite.

Earlier this month, environmentalists were detained while cycling from Koh Kong province to Phnom Penh, which they hoped would raise awareness of the threat to natural resources posed by development projects in Koh Kong province. Similarly, nine community representatives were held and interrogated for some seven hours after they attempted to deliver a petition to the government related to the economic hardships experienced during the Coronavirus Disease 2019 (COVID-19) pandemic. This year has also seen a slew of arrests, with people thought to be associated with the CNRP in the government's crosshairs.

As observers warn of a worsening rights situation in Cambodia, the scale of protests currently enveloping the US has still not been seen here for years.

"Those protests of 2013 were not just about one issue, it was about the prolonged injustice felt by the majority of the people, it was about all the forms of social, economic and political inequality," former deputy-leader of the CNRP Mu Sochua told Cambodianess in a telephone interview. "So we didn't protest because the pain of oppression was felt by one person or one group of people: It was a protest against systemic oppression, against a system that allowed and condoned this kind of oppression, inequality and injustice."

Sochua was one of the many CNRP politicians who were detained during the 2013 protests, where thousands of Cambodians camped out for weeks in Freedom Park—the only place in Phnom Penh where Hun Sen would allow protests at the time—but it was not long before security forces shot four people dead and injured many more.

For Sochua, who now lives in exile following the arrest of CNRP leader Kem Sokha in September 2017, the tactics of Hun Sen and his administration have made such demonstrations impossible.
A Long Way From 2013

"It couldn't happen today—the government has learned from 2013, they learned from Kem Ley and they know that people will take to the streets, so that's why they clamp down on even one person posting criticism of the government on Facebook or social media," she said.

Data from human rights advocates LICADHO shows that at least 24 people were detained between January and April 2020 for posting what the government deemed "fake news" online, with five of them imprisoned.

Despite this renewed crackdown, Sochua sees the economic impact of COVID-19 as a potential catalyst for a protest movement, given that both tourism and garment manufacturing sectors have been drastically affected by the pandemic. Indeed, the Asian Development Bank released a supplementary report to their economic outlook for 2020 that predicts Cambodia's economy will shrink by 5.5 percent this year.

"If you take into account their family members, the small businesses that depend on the factory workers to survive, then it's around 3 million people," she said. "So even if it was just a small percentage of all those people, they could stand up and say 'enough is enough, we can't take it anymore' and it could happen tomorrow, who knows. I think if there is any movement, it will be due to the economic issues."

Indeed, as though confirming Sochua's concerns over Cambodians' right to protest, on June 1 Prime Minister Hun Sen took the widespread international protests as an opportunity to quip at his critics.

"Where are Brad Adams and Human Rights Watch," Hun Sen was reported as saying while inspecting infrastructure in Sihanoukville. "Where are they now? Why haven't we heard its cries for human rights? When Cambodia curbs demonstrations, they say Cambodia violates human rights. But when other countries clamp down on demonstrations, they say it's a measure to safeguard social order. Why is it extremely different [from Cambodia]?"
Cambodia's Prime Minister Hun Sen speaks to the media during a press conference at the Peace Palace in Phnom Penh on February 24, 2020.
US President and former reality TV star Donald Trump took to Twitter from the safety of a bunker under the White House where he threatened to shoot protesters while other world leaders offered responses to the protests that ranged from hand-wringing to introspection over colonial histories. Hun Sen meanwhile opted to air his grievances over a perceived silence on behalf of human rights defenders regarding the police brutality in the US. He recalled how the Cambodian government had been asked by a diplomat not to shoot protesters during the 2013 protests that followed what many regarded as a tainted national election.

"If they have the right to shoot, why can't we?" Hun Sen was quoted as saying, adding that he felt that his government was criticized for perceived rights abuses without recognition of its successes.

But Hun Sen and his administration have all but guaranteed that there will be no protesters to shoot, as stronger measures and new tactics have enabled the government to clamp down on dissent before it escalates into a full-blown protest.

Keeping Protesters Off Cambodia's Streets

"We could see that legal actions are often being taken against anyone—especially the group leader or influencer—who is believed to be leading the protest," noted Pech Pisey, executive director of Transparency International in Cambodia, who said that accusations of incitement, spreading false information and causing turmoil have been used to prevent dissent from growing.

"We have also witnessed cases that fall under defamation, [cases of] surveillance, threats and negotiations, which are usually being used to silent activists or dissidents," Pisey added.

He points to the 2020 Global Freedom report, published by Freedom House—an independent watchdog that monitors levels of freedom and democracy worldwide—which found that Cambodia is severely lacking democratically, with a wide array of rights at risk or outright denied, including democratic participation, rights related to freedom of expression and freedom of association.

This comes after Keo Remy, director of the government-run Cambodian Human Rights Council, maintained that Cambodians currently enjoy full freedom of expression in response to the growing civil unrest around the world. Remy declined to comment, instead deferring to the council's spokesperson Chin Malin, who also serves as a spokesperson for the Ministry of Justice.

"It's an overstatement to say that Cambodia enjoys the full freedom of expression," said Pisey, who added that Freedom House was not alone in its concerns and that Transparency International has witnessed a significant shrinking of freedom of expression.

"It's agreed among experts and international communities that Cambodia today is absent of credible independent voices," he said. "We acknowledge that freedom of expression through social media is applauded. However, a number of social media journalists and influencers are legally harassed and imprisoned. The recent arrest of some political activists of the former opposition party, due to their political view, is another evidence to show that Cambodia still does not enjoy the full freedom of expression."

In a journal article published in March 2020, Lee Morgenbesser—an Australian lecturer at Griffiths University who specializes in researching democratization, dictators and Southeast Asia—examined cases in Brunei, Cambodia, Indonesia, Laos, Malaysia, Myanmar, Philippines, Singapore and Vietnam to explore how repressive tactics have evolved in Southeast Asia.

"The findings demonstrate that [governments] have learnt to use defamation and libel suits, anti-civil society measures, mock compliance to international human rights agreements, zombie monitors as well as public relations firms and think tanks in Washington D.C.," Morgenbesser wrote.
However, Spokesperson for the Council of Ministers, Advisor to the Ministry of Information and Standing Vice-Chairman of the Royal Government Spokesperson Unit Ek Tha agreed that protests could not happen in Cambodia today, but disagreed as to why.

"I do not think such protests could happen in Cambodia because there is no point [or] reason to have such things take place in Cambodia," said Tha.

Tha explained how his family fled to Vietnam as the Khmer Rouge took control of Cambodia before he returned in 1979 and went on to work for the United Nations Transitional Authority in Cambodia (UNTAC) as a translator and then later as a journalist for The Cambodia Daily before being awarded a journalism scholarship to the University of Southern California. He said he has been deeply saddened by the events unfolding in United States but refrained from commenting on how President Trump is handling the situation.

"I am not in the position of advising or lecturing America how to handle such issue, given the fact that the US, who is the world's champion of democracy, knows itself how to handle these complex social issues there. I am not in the position to comment on any country's police behavior, given the fact that every country has its own laws and regulations, along with its tradition and cultural values," he said.

Tha also noted that there is no global standard for democracy.

Diminishing US Influence on Human Rights

Tha went on to say that he sees protest as a valid form of creating change, but that the police brutality displayed in United States will undermine that country's ability to lecture other nations on human rights abuses.

"Such US police treatment response to American protests has sent a bad image of America, in terms of America's reputation on human rights, to the outside… I wish it did not take place in the US [or] elsewhere on this beautiful Earth," he said, adding that he does not take sides and wishes to see more harmony in the world.

On this particular sentiment, Pisey agrees, noting that changes in United States' political landscape have called into question its leadership on human rights, democracy and the rule of law.
"It is hard for developing countries like Cambodia to look up to such leadership model as we have seen more anti-globalization movements and extreme nationalism [on the rise]," he said. "Therefore, it is harder for a country like the US to put pressure on Cambodia or other countries because the US does not walk the talk, especially on the issues of racial discrimination."

But while Tha sees no reason for Cambodians to protest, others simply see no means of protesting and the continued promotion of Cambodia's respect for human rights—including the right to peaceful protest—has spiked somewhat since Floyd's killing.

Talking to BTV, Chin Malin was quick to refer to the international agreements to which Cambodia is a signatory, adding that while challenges remain, the government has made remarkable progress and is certainly in a better position in terms of human rights than five years ago. He responded to criticism of Cambodia's record on human rights by saying that methods through which critics analyze the situation are not scientific and are politically motivated, arguing that there are "human rights and human wrongs."

Malin added that Cambodian officials come under fire from critics who don't look at the illegality of the actions taken by human rights advocates and activists.

No Comparison

"The spokespersons and government apparatchiks have full freedom of expression to say whatever it is comes through their minds to undermine reality," argued Sophal Ear, an associate professor in the Diplomacy and World Affairs Department at Occidental College in United States.
"Their reality distortion field is the entire country," he said. "I think they don't believe a lick of it, but they have to say it, and maybe the more they say it, the more they believe it? The game has always been propaganda, and the trick is to sell it but not drink it. After a while though, it becomes impossible to maintain cognitive dissonance."
Ear went on to say that the government's rhetoric often tries to present a moral equivalence by claiming that other countries' abuses of human rights excuse Cambodia of its own transgressions.
"Everyone knows Trump will bungle this, so look instead at the fact that the American people will continue the fight—and that's the difference," he said. "The Cambodian people have no options, they cannot go into the streets, they can only accept whatever the authorities say, and that lack of accountability has now led to economic catastrophe. The last crutch the regime claimed: Performance legitimacy is gone. What now?
"Police brutality in the US and in Cambodia are not equivalent," Ear said. "Black Lives Matter is the answer, not the problem. In Cambodia, unless you are with the regime, your life does not matter," he noted, pointing to prominent activists who have been murdered while standing up for their beliefs, including Chea Vichea, Chut Wutty, and Kem Ley.
Having fled Cambodia for fear of her safety after the CNRP was disbanded, Sochua explained how the government's propaganda took aim at her personally in a bid to delegitimize the opposition and legitimize Cambodia's descent into a de-facto one-party state.
"The propaganda is to make us look like the troublemakers, that we are the terrorists—like in America, when people say the protesters are rioters: It's a means of justifying a crackdown on the protests," she said. In her view, Hun Sen is mocking the democratic world by repeatedly pointing to his tolerance of human rights organizations and other political parties.
Sochua points out that the Cambodian government routinely presents only favorable facts to reassert its claim to respect the rights of the people it represents.
"So what he [Hun Sen] is trying to say with his fictions is that in Cambodia, when you protest you are arrested, while in America you are shot," she said.
"They don't show what I've tried to show in my videos, they don't mention the fact that the protests have become a movement to defund the police in America, they don't mention the long list of activists, human rights defenders, analysts—even monks—who have been murdered in broad daylight or disappeared in Cambodia," Sochua added.
"We Were Building Democracy"
Likewise, Sochua noted that there is an abundance of evidence to suggest that the people responsible for many killings and disappearances during the 1997 coup have now found a place in Cambodia's government and continue to evade justice. This, she said, has made it impossible for an independent judiciary, which further stifles legitimate criticism of the government.
The protests in the US resonate with the Cambodian people, Sochua feels, but they know that speaking out will jeopardize their safety. Reflecting on the loss of progress that she and others had worked to build in Cambodia, Sochua remains committed to calling out injustices from the tentative safety of abroad.
"We were moving towards something better, we were making progress when I was still allowed in Cambodia, the press was pretty much free, we had a functioning civil society, we had an opposition who were allowed to move freely, we were allowed to speak out—we were building democracy then," she said.
For her part, Sochua—now 66—is unperturbed by the apparent danger to her life, noting that freedom is not a gift, but a struggle and that anyone who fears for their life does not have freedom.
"We will continue to denounce the arbitrary arrests—not just the arbitrary arrests of our members, but also any kind of arbitrary arrest or injustice that endangers the lives and rights of our people, so if the government is unable to restore the economic situation for our country then we will continue to speak out," she said.
Related Articles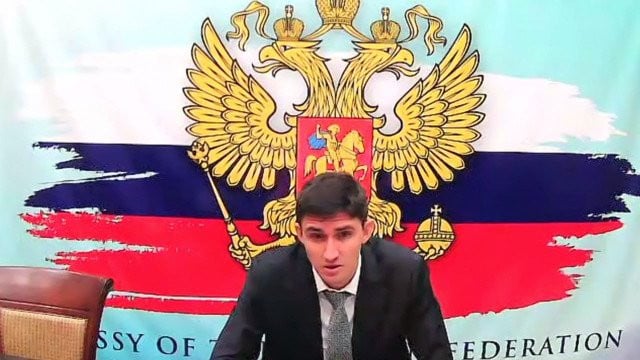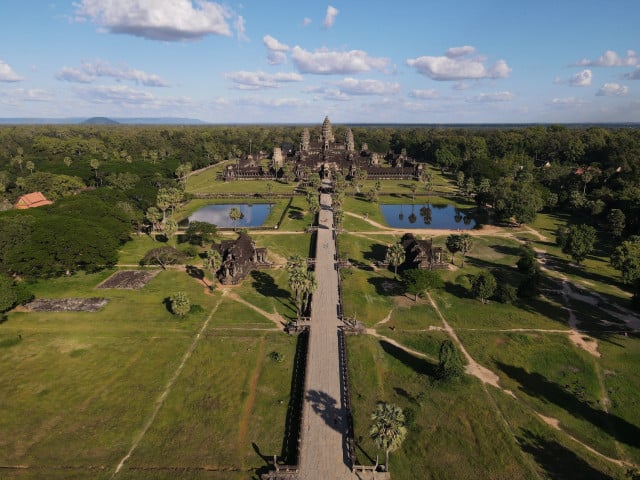 February 20, 2022 12:44 PM
February 20, 2021 12:32 PM