A Way of Life Almost Lost in Kampong Phluk's Fishing Community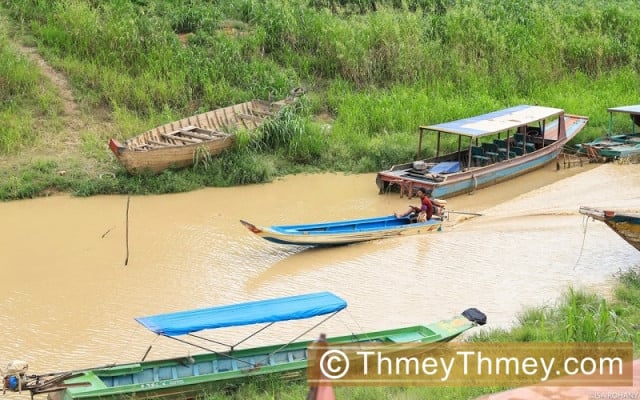 Economic development has seen much change in Cambodia, residents of Siem Reap's Kampong Phluk Commune are bearing the costs of progress as fish disappear and with it their livelihoods
SIEM REAP--Many residents in the community of Kampong Phluk Commune, adjacent to the Tonle Sap Lake in Siem Reap Province, have been struggling with a decline in fish catches, but the cause for this decline stems from many issues.
Climate change has created many challenges for the community for many years, the commune's residents said, many of whom say they are struggling to make ends meets.
During the dry season, the surface of the Tonle Sap Lake shrinks while the annual water volume is smaller and fluctuates irregularly, causing fish stocks to decrease.
Kampong Thluk Commune Chief Sok Plang said the Tonle Sap takes a longer time for its water levels to rise due to climate change, causing a sharp decline in fish catches. This also means the famed annual reversal of the Tonle Sap is delayed, which creates problems for farmers and fishing communities throughout Cambodia.
"When the water takes a long time to rise, fish cannot enter the flooded forest to spawn. They will spawn in the river, along the shore, which affects the spawning fish populations," Plang said. "Moreover, it [climate change] can cause wildfire and affect fish habitats."
Om Savath, president of Fisheries Action Coalition Taskforce, said that serious threats to fish aren't solely down to climate change, but rather they are multifaceted: Fisheries crime, the decline of flooded forests, the use of agrichemicals, the rising levels of water pollution and development projects that change land use and water flows are all responsible for the massive decline in fish in Cambodian waters.
He said that while illegal fishing is a big concern, as many among the general public still have limited understanding of the impact of their actions—particularly concerning female fish and spawning grounds—Savath warned that hydropower is the main issue.
This, he said, is changing water flows into all of Cambodia's rivers and with it, fish migration may not recover.
"Some species of fish migrate from the Tonle Sap Lake to other parts of the Mekong River to spawn. The young fish then travel back down the stream to the Tonle Sap Lake. Therefore, the obstruction of fish migration affects the catches," Savath said.


Besides the hydropower project, Savath added there is deforestation around the Tonle Sap Lake for agriculture purposes has also had a negative impact on the spawning grounds of fish.
The Tonle Sap Lake, he stressed is the heart of Cambodia, while inflow rivers are arteries and so protection of these fishing grounds is crucial.
Illegal fishing activities, moreover, must be stopped, he said, and thorough research must be done and made public before establishing any development projects to prevent negative environmental impacts, Savath said.
But those environmental impacts have already been felt acutely for the fishing community of Kampong Phluck and beyond. Nearby Kampong Tnot Village has seen a similar decline in fish and therefore income, according to Ros Saroeun, a resident.
Her family goes out to catch fish every day and can catch between four and five kilograms of scallops and small fish, for which she can earn between 3,000 riels and 4,000 riels--$0.75 to $1—per kilogram.
"We go out to catch fish in the morning and return in the evening," Saroeun said. "I can earn up to 10,000 riels [$2.50] for one day while some days, the money I earn is not enough for the gasoline used for boats. Four liters is needed for traveling back and forth."
Saroeun's family used to go fishing at the Prek Toal area in Battambang province. However, the fish catches there were even lower.
Despite a decline in fish catches, Saroeun said she has to go fishing because she is concerned that she will not be able to keep up with her monthly bank payments and there are no other jobs available to her. Saroeun has to pay 250,000 riels monthly for three years.
In this difficult time, Saroeun said she will not quit fishing, which she has been doing for more than 20 years. She is now preparing for small shrimp foraging when the high-water season comes.
It's an issue that's affecting everyone involved in the local fishing industry, Len Saven—a resident of Kampong Phluk Commune—has eight boats which he had previously used for transporting tourists, with a little fishing on the side. Now, with the tourists all but a memory in Siem Reap Province, Saven is down to just fishing, but no other fishers will even rent her boat as the decline in catches has hit everyone hard.
She too has seen the waters change and with it, the fish catches.
"Some days, after paying for gasoline for the boat, I have 10,000 riels, maybe 20,000 riels left," Saven said. "It's only enough for eating."
But while her income from fishing has gone down, the maintenance of her out-of-commission boats has risen. Months of sitting idle throughout the pandemic has done the boats no good and left Saven with a 2 million riels—almost $500—repair bill for 2020.
Saven said, "I don't have any other job besides fishing and taking tourists on a boat. These jobs have been around since my ancestors, so less or more, I must do it."
According to the Siem Reap Provincial Department of Land Management, the area that includes what is now Kampong Phluk Commune consisted of 6,000 hectares of flooded forest in 1999 and 65 percent of the population were fishers, while the rest worked in tourism, vehicle repair and sales.
But while much has changed since 1999, the majority of those in Kampong Phluk have seen little of the benefits that Cambodia's rapid economic development has reaped—instead, they have borne the brunt of cost of progress. Today their livelihoods are on the brink and many worry what they will do if the fish vanish completely.
Additional reporting by Isa Rohany
Related Articles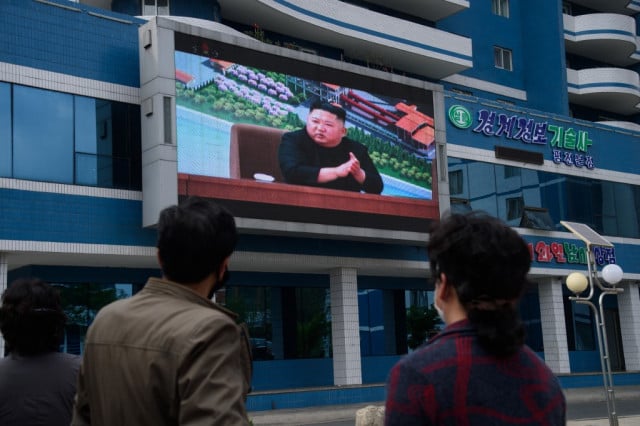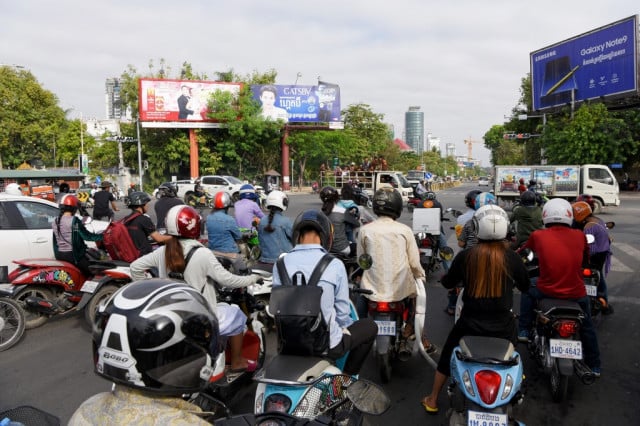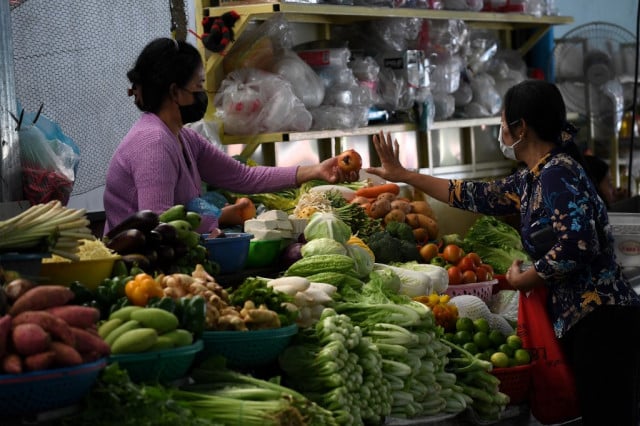 February 19, 2022 7:36 PM