Buoyant Coffee Markets Encourages Indigenous Farmers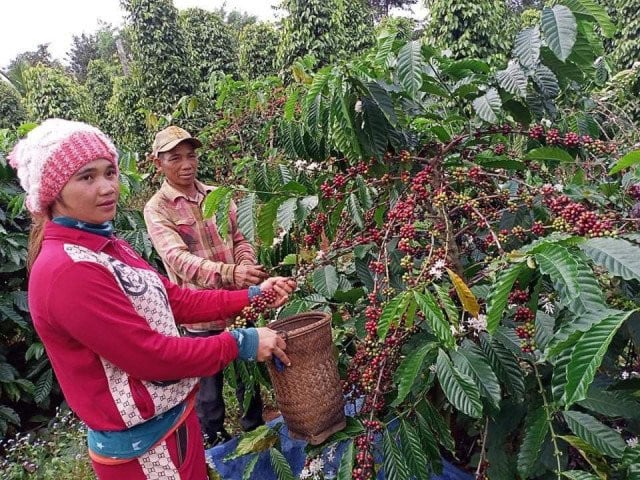 For the Bunong community in Mondulkiri Province, coffee cultivation is taking off, providing the indigenous communities with livelihoods and skills
PHNOM PENH--Coffee farming is set to expand in Mondulkiri Province after indigenous communities reported higher yields and higher prices for coffee beans over the course of last year.
Poch Smen, a Bunong coffee farmer in Bousra Village, Pechreada District who owns a 1-hectare coffee plantation, said that in 2021 his coffee beans yield increased by between 700 kilograms and more than 1 ton compared to that of 2020.
The village, he said, has been encouraged by last year's strong performance.
"We only harvest coffee beans once a year, but this year the yield is better than last year," he said. "This year's price is also good enough for farmers to have the strength to continue planting. In other words, no matter how tired we are, we are happy because it is the result that we have strived to live up to the price we pay."
Currently Mondulkiri coffee beans have been able to supply the needs of the local market, especially to traders in Phnom Penh, with coffee beans price ranges between 7,000 and 8,000 riel—roughly $2—per kilogram for dried beans and 2,000 riel—around $0.50—per kilogram for fresh beans, he added.
When asked about the challenges, Smen complained that although market prices and yields seemed to be high, some commodities such as fertilizers, pesticides, and gasoline have also skyrocketed in price, eating into the community's profits.


Chhuoy Maing, another Bunong coffee farmer who owns a 0.5-hectare plantation, said that from year to year, coffee yields have been increasing steadily.
Having been in business for four years, Maing helped many farmers grow coffee this year because there are more markets and better prices for their product compared to other crops.
"There are a lot of coffee growers in Bousra and over the years everyone has now moved to coffee planting," Maing said, adding that growing livelihoods and training opportunities offered by associations have made the practice more alluring.
"At the same time, I also encouraged other farmers to expand their coffee plantations to support their families' livelihoods and supply the local market," said Maing.
Director of Mondulkiri Provincial Department of Agriculture, Sok Kheang, said that the volume of land now being used for coffee cultivation has been expanding each year, with some 300 hectares of the province now used to create 600 tons of coffee beans annually.
Related Articles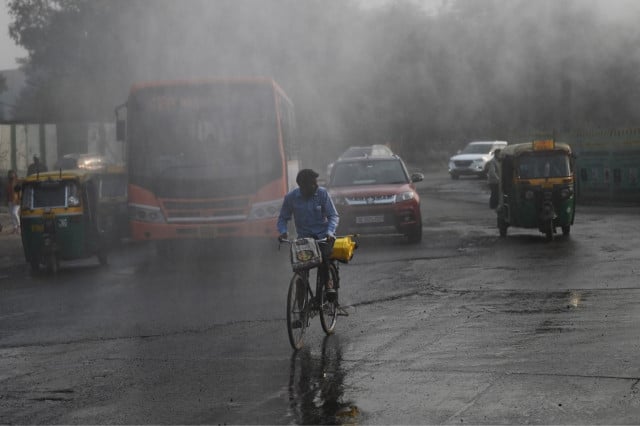 November 17, 2021 4:25 PM
February 12, 2022 11:06 AM