Cambodia Asks to Retest for the Coronavirus a Patient Declared Infected in Malaysia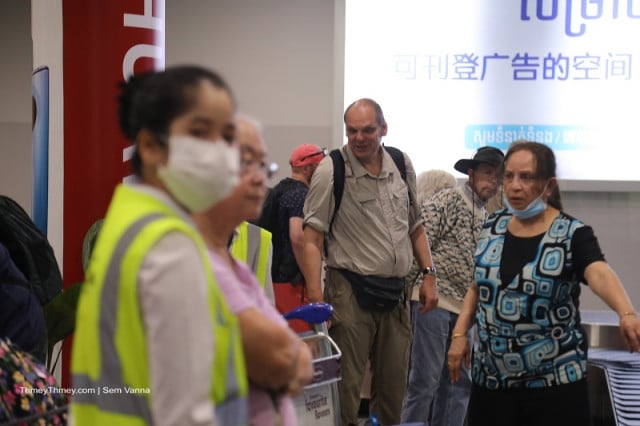 Phoung Vantha
February 16, 2020 6:09 AM
The patient had shown no sign of infection last week in Cambodia

PHNOM PENH—The Cambodian Ministry of Health has questioned the validity of Malaysia's medical tests according to which a passenger who was allowed off the MS Westerdam cruise ship last week at the Sihanoukville Port after testing negative for the 2019 Novel Coronavirus (2019-nCoV) is actually infected with the disease.

Ly Sovann, spokesman for the Ministry of Health, said Sunday that the ministry has been using medical equipment of international standard and working with all stakeholders since the outbreak of the coronavirus.

"At this point, we don't accept that claim [from Malaysia]," he said. "[N]ot only the Health Ministry but also the World Health Organization, the U.S. Center for Disease Control and the Pasteur Institute of Cambodia are working [with us] on that."

On Feb. 14, the Cambodian authorities let passengers off the ship after testing for the 2019 Novel Coronavirus (2019-nCoV) 20 passengers who had been unwell according to the medical staff on board. Those tests having shown that none of them was infected with the virus, the ship's passengers and crew were left free to leave the ship.

However Saturday, the Malaysian Health Ministry said in a statement that a 83-year-old American woman who was aboard the ship had tested positive for the coronavirus in Malaysia, according to a Channel News Asia report.

"The Cambodian government allowed all passengers and crew members to return to their home countries after announcing that health screening had been carried out on them," said Health Director-General Noor Hisham Abdullah in interview.

in a letter sent Sunday, Health Minister Mam Bunheng has requested that the Malaysian health authorities re-test the 83-year-old patient for confirmation.

The US Embassy in Phnom Penh said on its Twitter page that that the embassy was in touch with the Cambodian authorities and the U.S. embassies in the region to provide Americans with assistance.

All the passengers and crew on board the MS Westerdam were temperature-tested as a measure to detect coronavirus infection before they were let off the ship, the Holland America Line said in a release. All tests proved negative, according to the release.
Related Articles