Cambodia-South Korea Eye Cooperation Boost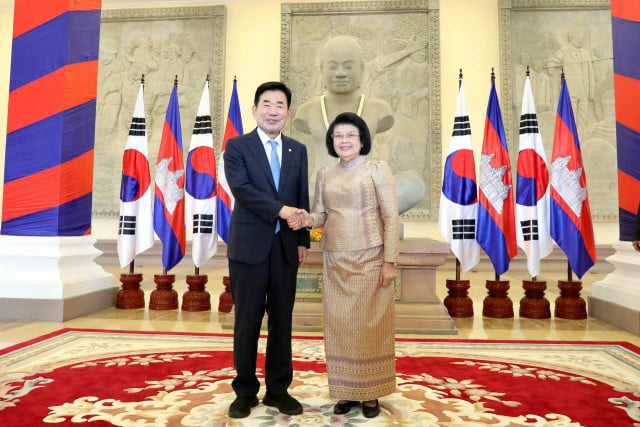 September 7, 2023 6:30 PM
PHNOM PENH – Cambodia has asked South Korea to push forward with cooperation and help transform digital services at the National Assembly.
Kim Jin-Pyo, Speaker of South Korea's National Assembly, arrived in the country on Sept. 6 for a four-day visit for work on cooperation and strengthening ties between the assemblies.
At a meeting with NA President Khuon Sudary on Sept. 7, Kim said he was ready to work with Cambodia's NA while both sides agreed to push for a Comprehensive Strategic Partnership.
Khuon Sudary asked for aid in trade, technology, tourism and direct investment. She said Cambodia wanted Korea to increase agricultural and processing imports while promoting investment and tourists as in the period of the COVID-19 outbreak.
"Cambodia requests South Korea to assist with digital training so that Cambodia's assembly could have enough resources to turn into a digital assembly," she said in a statement issued by the NA on Sept. 7.
Sudary also asked South Korea to support Cambodian workers and Cambodians living in the country.
Cambodia and South Korea also agreed to work together towards human resources capacity-building, food and energy security, education,​ culture and other multilateral forums.
At the same time, Cambodia supported South Korea in hosting the 2030 World Expo in Busan, and welcomed its Indo-Pacific Strategy, while South Korea supported the Pentagonal Strategy of Cambodia.
They are against the use of nuclear weapons in the Korean Peninsula, pledging to maintain peace and stability for Koreans and Cambodians.
Secretary General of the National Assembly of Cambodia Leng Peng Long could not be reached for further details.
Cambodia and South Korea established relations in 1970 but these were severed in 1975, a period of genocide, and saw the formal re-establishment in 1997.
The countries reached a billion dollars in trade in 2022. South Korea largely imports textiles and footwear while exporting electronics, automobiles and machinery.
The Cambodia-Korea Free Trade Agreement was signed on October 21, 2021, and came into force on December 1, 2022, which assists trade activity.
Last December, South Korea granted a $1.5 billion loan covering 2022 to 2026. Of this, $245 million will be used for the Cambodia-Korea Friendship Bridge to be built across the Mekong River this year.
As of 2021, 41,525 Cambodian people lived in South Korea while 10,608 Koreans resided in Cambodia. In 2022, a total of 64,040 Koreans visited Cambodia and 28,164 Cambodians visited Korea.
Related Articles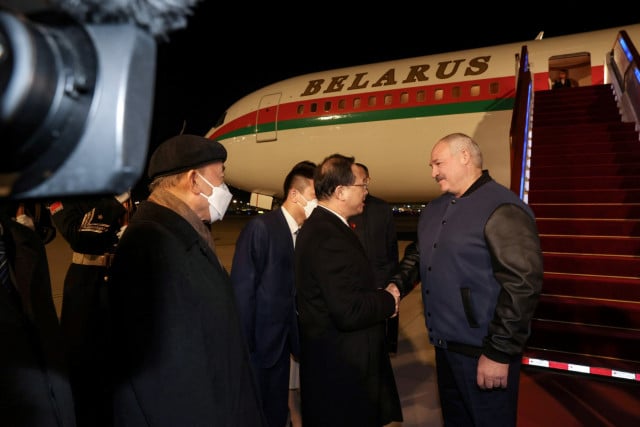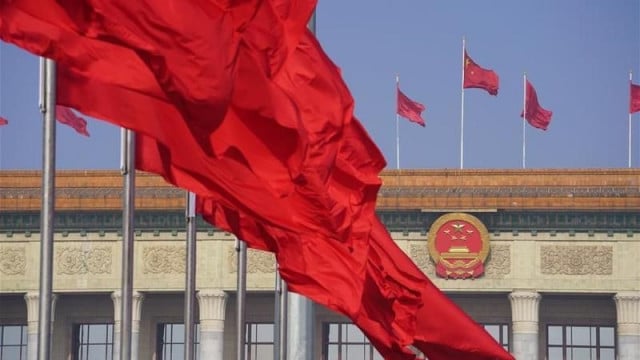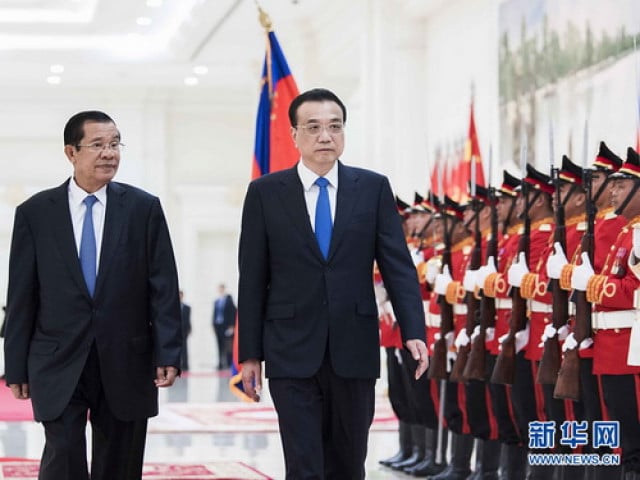 September 21, 2019 5:34 AM