Cambodia to Supply 125,000 Tonnes of Rice to Indonesia
PHNOM PENH – Indonesia has agreed to buy 125,000 tonnes of rice from Cambodia with the renewal of a Memorandum of Understanding (MoU) for four years.
Commerce Ministry spokesperson Pen Sovicheat said state-owned Green Trade company will supply 100,000 tonnes of white rice to the Indonesian national logistics agency Bulog.
Another 25,000 tonnes of luxury rice will be traded between Indonesia's ID Food and Cambodia Rice Federation. "The two sides will continue to discuss the price of rice and other conditions in the near future," he said.
Sovicheat said Cambodia and Indonesia had agreed to renew the MoU between the Ministry of Commerce of Cambodia and the Ministry of Commerce of Indonesia to trade up to 25,000 tonnes of rice per year for four years.
In 2012, Cambodia and Indonesia signed an MoU to trade 100,000 tonnes of rice per year to Indonesia. However, the MoU failed when price negotiations were unsuccessful.
"This time, the Indonesian side said they wanted to import rice from Cambodia. Therefore, we requested that the import must be done between Bulog and Green Trade Company," he said. "Through the two companies, we don't use the rice bidding mechanism anymore. We keep negotiating until the price is acceptable."
Sovicheat said that if the MoU can not be implemented, the stakeholders must seek new ways to make the trade possible, in which delegates from Indonesia meet the Cambodian side for online discussions.
On Aug. 15, Agriculture Ministry Dith Tina met Indonesia's Deputy Minister of Foreign Affairs Pahala Nugraha Mansury to discuss the importance of food security and rice imports after President Joko Widodo expressed the intention to buy rice from Cambodia during a virtual meeting with Prime Minister Hun Sen.
Commerce Minister Pan Sorasak met Pahala Nugraha Mansury on Aug. 16 and reached an agreement.
Pahala Nugraha Mansury spoke of Indonesia's mission to secure food by importing rice from other countries, including Cambodia.
He said Cambodia has good quality rice and the rice is recognized and imported by eight out of 10 ASEAN member countries.
Agriculture Minister Dith Tina said the ministry will facilitate rice exports to support food security for Indonesia. This work will be done with the support of the Cambodian private sector, with the Cambodia Rice Federation as a key player.
Cambodia is expecting to see an increase in rice exports as some rival exporting countries have prohibited exports to control domestic prices following high inflation.
Yang Saing Koma, Secretary of State of the Ministry of Agriculture, previously said Cambodian farmers play an important role in promoting national and global food security, especially when the world is facing food problems.
On average, Cambodian farmers produce a total of 12 million tonnes of rice per year, more than six million tonnes of which are exported, making Cambodia the eighth largest rice exporter in the world.
According to the Cambodia Rice Federation, in the first seven months of 2023, Cambodia exported more than 360,000 tonnes of dehusked rice to 52 destinations in the world, worth $253 million. Exports increased by 4 percent compared with the same period in 2022.
Related Articles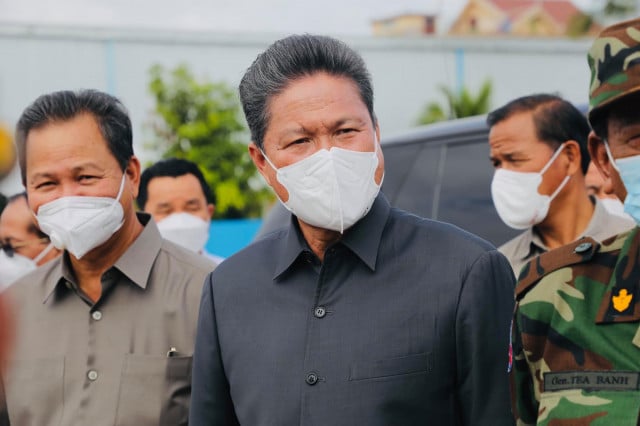 November 16, 2021 8:37 AM