Cambodia Welcomes Thai Meeting with Suu Kyi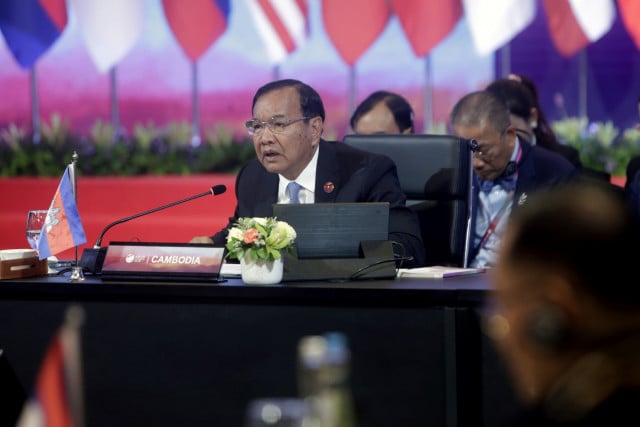 PHNOM PENH – Cambodia says it considers a meeting between Thai Foreign Minister Don Pramudwinai and detained leader Aung San Suu Kyi as a positive development in the Myanmar crisis.
Cambodian Foreign Minister Prak Sokhonn said engagement was key in promoting trust and confidence and building an environment conducive for peaceful and inclusive dialogue.
Myanmar has been ravaged by deadly violence since a military coup ousted Aung San Suu Kyi's government in February 2021, unleashing a bloody crackdown on dissent.
Kyodo news agency reported ASEAN diplomatic sources as saying that Suu Kyi was in good health and supported dialogue without preconditions to address her country's crisis.
Don spoke of the meeting on the sidelines of an ASEAN foreign ministers' meeting in Jakarta that ended on Wednesday.
It was Suu Kyi's first confirmed meeting with a senior foreign government official since the coup.
Don reportedly told the meeting, "It may signify a fresh opening to a political peace process for Myanmar."
ASIAN has put forward a five-point consensus plan (5PC) as the basis for moves to end the crisis.
Sokhonn was ASEAN Special Envoy to Myanmar during Cambodia's chairmanship of the bloc in 2022 but the ruling junta did not let him meet Suu Kyi.
He pointed on July 13 to the importance of the ASEAN Leaders' Review and Decision on the Implementation of the Five-Point Consensus "in particular Point 14 on exploring other approaches that could support and complement the implementation of the 5PC".
Related Articles