Cambodian PM Orders Border Security Beef-up after Fatal Shootings in Vietnam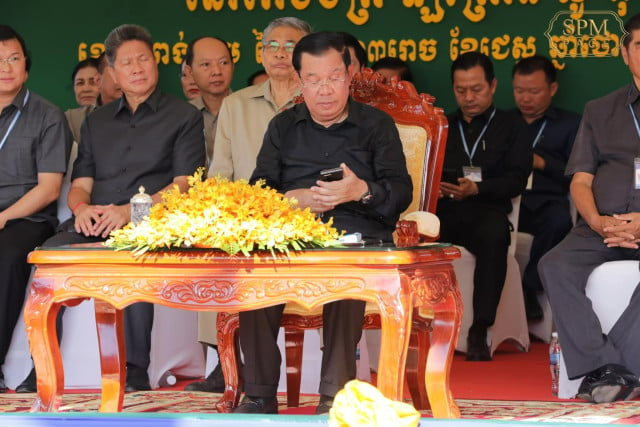 KAMPONG CHAM, Cambodia -- Cambodian Prime Minister Hun Sen on Friday ordered authorities to beef up border security after recent fatal shootings in Vietnam's Central Highlands.
Speaking during a get-together with some 18,000 factory workers here, Hun Sen said an armed gang simultaneously attacked two commune headquarters in Cu Kuin district of Vietnam's Dak Lak province on June 11, leaving several commune officials and police dead.
"Now, this armed gang's members are on the run, and I'm concerned that they will possibly flee to Cambodia," he said.
He ordered the Cambodian armed forces in Mondulkiri, Ratanakiri and Kratie provinces to increase cooperation with the Vietnamese side to prevent the fugitives from crossing the border illegally.
Branding the armed gang members as terrorists, the prime minister added that the fugitives who fled to Cambodia would be arrested and sent back to Vietnam if discovered.
He also warned to shut down any international organizations in Cambodia if they granted refuge to those fugitives.
Related Articles